Sales Playbook Workshop

Wednesday, February 15, 2017 from 9:00 AM to 5:00 PM (EST)
Event Details
"One of the first things a new sales leader, or entrepreneur running sales should do is build a sales playbook."
David Cummings, Atlanta Tech Village Founder.
What this means is . . .
According to one of the most succesful entreprenuers in Atlanta you need a playbook that documents everything from prospecting to close. Seems pretty obvious. So why don't more businesses have one? Simple, to busy trying to close as many deals as possible to make time to tackle something so comprehensive and time consuming. Yet in David's experience if you and your team are more knowledgable through the use of a playbook you'll close more deals in the long run.
What if you could . . .
Communicate the highest value of your product/service in each step of the sales process?

Predict the success of each team member by using a consistant message and approach in your sales efforts?

Continue to innovate and improve once you've measured the initial effectiveness of the playbook?
MasterMessaging Workshop where you will . . .
Invest a little more than a day of your time to create a comprehensive sales playbook.

Try the playbook on for size using a series of role play

Refine the playbook through feedback from other business professionals

Experience the latest in sales behavioral psychology as it applies to the messaging and content in the playbook.
What are others saying?
Jim Berryhill, CEO DecisionLink "A great solution is half the battle, you have to cut through enormous noise and clutter to get customer and prospect attention. So, what you say, and how you say it, matters…a lot. MasterMessaging uses the latest in sales principles and techniques to create the most effective messaging and comprehensive sales playbooks I've ever seen."
Diane Bloodworth, CEO Competitive Sports Analysis "David helped with our email marketing campaigns.  Our open rate wen from an average of 14% to more than a 50% open rate with college football coaches.  David's style was direct and he demonstrated a great understanding of how to develop a message that resonated with our market."
Mark Zabroske, SVP Sales Intradiem "Our first call conversions went from 8% to 47% in one quarter by applying the content and messaging that MasterMessaging created with us."
About the Speaker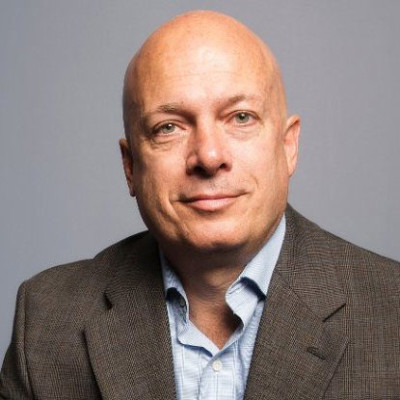 David Kurkjian has 25 years of experience leading sales teams with companies like BellSouth, CareerBuilder and Yodle. He is the founding consultant at MasterMessaging where he teaches business owners and salespeople to communicate about their company, product or service in a way that is clear, high value and builds a foundation of trust. He's recently worked with companies like Vantiv, Assurant Solutions and Intradiem. He's also been an advisor to the Atlanta Tech Village community for the last 2 years.
When & Where

Atlanta Tech Village
3423 Piedmont Road Northeast
Pitch Practice Boardroom
Atlanta, GA 30305


Wednesday, February 15, 2017 from 9:00 AM to 5:00 PM (EST)
Add to my calendar
Organizer
Atlanta Tech Village, established in 2012, is America's 4th largest tech hub. Our mission is to support and inspire entrepreneurs to achieve success through a community that promotes faster connections between talent, ideas and capital. Together, we will fuel Atlanta's rise to a top five tech startup center in the U.S.