Sales Mastery Course- Take Your Business To New Heights
Description
Come join us for The Babiniec Team's Sales Mastery Course on Friday January 6th from 9am-11am!
It's hard to believe that the new year is right around the corner! Have you completed your 2017 business plan yet? Many times the answer to this question is no. Studies have shown you are nearly 2 times more likely to accomplish your goals if you have a written business plan. This course will discuss the following topics and provide multiple tools that you can use to setup your business for more success in 2017. What will you learn during this course? Please see below.
How to complete a one page business plan
Improving the systems you already have in place
Spending your time on income producing activities
What areas may be holding you back
Transforming your business and your thinking
Calculating your goal hourly earnings rate
Creating a replicating and predictable business
Mastering the art of acquiring clients with the "PROS" system
Transforming your contacts into closings
Creating multiple opportunities from each closing
Prospecting
There is limited seating available so register and save your spot today!
Take your business to new heights and learn how to run your business like the PROS with The Babiniec Team!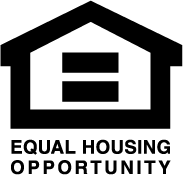 NMLS# 6606. NMLS ID#6606. © New American Funding. New American and New American Funding are registered trademarks of Broker Solutions, DBA New American Funding. All Rights Reserved. Corporate Office is located at 14511 Myford Road, Suite 100, Tustin CA 92780. Phone (800) 450-2010. 11/2016