Description
Sales Mastery is a training class for high potentials and achievers, who understand that, like athletes, to dominate their industry and craft they must continually practice, be challenged and have support so that they keep their skills sharp and propel themselves to higher heights.
Sales Mastery is a live class that meets 4x a month (3x a month live and 1x online via Zoom.us).
Salespeople, Sales Managers & CEOs
The class is made up of high-achieving salespeople, sales managers, and CEOs who all are serious about selling.
Many participants come to the class because their companies don't offer weekly training classes or sales meetings. Others, whose companies do have a regular training program, come because they are looking for rigor and accountability and want to master the art and science of selling.
And finally, sales manager and CEOs participate because they are looking to sharpen their skills and learn from a master trainer so they can bring what they have learned to their sales organizations.
Sales Mastery is Not for the Faint of Heart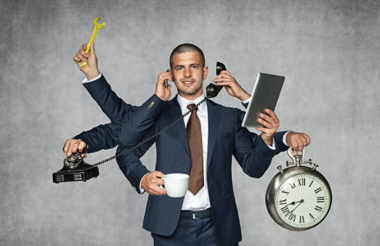 Accountability and action are at the heart of the program. Success starts with ownership. Participants set goals, create a learning agenda, plan action steps and list obstacles that are – or can get - in their way.
The facilitator sets the stage, provides training on the critical skills, helps participants have a winning attitude and support them every step of the way.
Here are some of the training topics:
Negotiation

Presentation Skills

Questioning

Objection Handling

Prospecting and Cold Calling

Sales Technology & Automation

Lead Generation

Mental Toughness

Power Planning

Handling & Overcoming Difficult Situations
Additional topics are based on need analysis. Every month, participants are assessed so that knowledge and performance gaps are uncovered. Any additional training is customized to narrow the gap.
What does a typical class look like?
Sales Mastery is highly-structured, motivating and fun!
The Live In-Class Meeting
This is what a typical class looks like:
7:45 – 7:59 am: Participants arrive, network, share ideas and support each other. Some participants swap leads.
8:00 – 8:20 am: Weekly accomplishments and challenges are discussed. One or two hot seats will be incorporated to give feedback and discuss strategy.
8:20 – 9:35 am: Training on a specific topic. Class exercises to reinforce learning and participant demonstrations to show mastery.
9:35 – 10:00 am: Participants set goals and intentions for the week. One or two hot seats to demonstrate how the lesson will help reach or surpass sales goals.
Class ends sharply at 10:00 am and participants return to work ready to tackle his/her weekly goals.
The once-a-month online course meets at the same time via Zoom.US
The course structure is similar, but the content is focused on technology, email writing, social selling, etc. The class is from 8:00 to 9:30.
This training formula works! It gets salespeople into action. And it is empowering, energizing and transforming.
Sales Mastery Empowers Salespeople
Here are some of the results that participants will be able to accomplish:
Create more sales opportunities and keep their pipelines filled

Increase the number contacts made and meetings scheduled

Generate more leads
Raise the quality of sales calls
Become a trusted advisor
Persuasively link clients' needs with their solutions
Resolve objections and resistance quickly
Close more effectively
Increase close ratios for new and existing clients
Build trust with prospects and customers
Automate the sales process
Spend more time in sales conversations
INVESTMENT

For a limited time, participation will be available for a fraction of the price. First class is just $25.

Subsequently, there will be two more opportunities to participate before joining as a member.

Tuition is usually paid by companies. When this is the case, reports will be provided to the sales managers so that he or she can better coach participant.

Most participants attend a two-day immersive training and become members of Sales Mastery for six months.