Sales & Marketing Strategic Planning Workshop

Friday, February 21, 2014 from 9:00 AM to 12:30 PM (EST)
Event Details
Prepare for marketing SUCCESS with a proven Marketing & Sales System 
designed specifically for you and your business.  
Introducing: Get Clients Now!™
Increase your sales and marketing success by combining the Get Clients Now!® system with the coaching, accountability, perspective, and support provided by a 28-day program. In this highly effective action group format, you and a team of other independent professionals use the power of group coaching to help each other get more clients. Learn to create a balanced plan of clients by doing 10 simple things per day!
The Get Clients Now!® Program is for: If you develop and want to grow your business and get the best results from active, time-dependent marketing strategies such as outreach, networking and referral-building rather than passive, money-dependent strategies such as advertising alone, then Get Clients Now!® is for you.
Who can benefit? 
Accountants • Attorneys • Bodyworkers • Chiropractors • Consultants & Coaches • Counselors • Designers • Financial Planners • Freelancers • Health Practitioners • Insurance Agents & Brokers IT Professionals • Photographers • Realtors • Speakers • Therapists • Trainers • Writers • YOU!

What you will learn ... 
What really works to market a service business, and what doesn't. 

Over 100 different tools & tactics for marketing your business. 

What's the difference between a marketing tool & a marketing tactic and why it matters. 

How to diagnose your marketing ailments with the Universal Marketing Cycle. 

Discover the missing ingredients that have prevented your marketing from being successful.

Break out of "analysis paralysis" and make the right choices about spending time & money on marketing. 

How doing ten simple things per day can bring you all the clients you'll ever need.
How it works …
1. Attend a Get Clients Now!® LIVE in-person workshop and not only learn, but network with others – some who may become your best referral partners. Leave with a marketing plan that addresses your goals and strengths that you will be prepared to implement immediately.
2. (Optional) Continue through your 28-day marketing and client developing strategy with 4 weekly, coaching webinars/conference calls, 4 - 30minutes - 1 hour sessions of one to one strategy with your coach, Lacey Gardner and freely participate in an exclusive Facebook group and LinkedIn group with professionals who have previously participated in the workshop and currently implementing their strategic plans.
Workshop Details:
The live in-person workshop will last 3-4 hours. This workshop is REQUIRED for your marketing plan to be created with you. During the workshop you will learn some important marketing principles and receive training on how to use the Get Clients Now!™ system.
Live In-Person Workshop:

 

Friday, February 21st,  9:00am - 12:30pm

 - 
Explore the basic principles of professional services marketing, and determine where you are stuck in your own marketing. You will learn about:
Effective marketing strategies

How the strategies they choose impact your results

The Universal Marketing Cycle

How to decide exactly what to do

Select your "Success Ingredients" (the missing ingredients they need to be more effective in their marketing efforts)

Design 10 specific daily or weekly marketing actions

Draft and submit your 28-day marketing action plan to Lacey Gardner for review and feedback
Coaching Sessions:
Fridays: February 28th, March 7th, 14th, 21st - 9:00am - 10:00am
The real power of the GET CLIENTS NOW! program is in these follow-up group coaching sessions, focused on each participant implementing his/her action plan and being coached through any obstacles to success.
You will implement the personalized marketing action plan you've designed in the system kickoff workshop. In each coaching session, you will report what you've done and didn't do and what results you achieved.

Lacey Gardner will coach you on accountability to your plan, help you solve logistical problems, provide assistance with overcoming fear, resistance, and procrastination, and acknowledge your efforts and progress.
Logistics:
Each class will consist of a minimum of 2 and up to 10 participants. The workshop will be facilitated live, in-person. The  group coaching and 1 to 1 individual sessions will be delivered via teleconference/webinar. You will meet on a telephone bridge line or via your computer microphone/speakers, allowing live interaction between all participants and coach.
In addition to the live workshop and coaching sessions, the program includes: 
Email handouts

Weekly email, phone and text support between class sessions with Lacey Gardner

Lacey Gardner's review of individual marketing action plans with feedback

Additional tools, as needed, to facilitate your success
Your Requirements
Responsible for any long distance charges to call the bridge line (if applicable)

Get Clients Now™ Book - Paperback or Electronic - Order online, www.amazon.com or at any local book retailer

Should have regular access to email

Commitment to attend the majority of coaching sessions

Submit marketing action plan to Lacey Gardner for review before beginning of the 28-day coaching period

2-4 hours per week for study and implementation of your marketing action plan (3-5 hours is ideal, depending on your action plan and other commitments)

 
Expected Results
The normal range of success with each person's program goal is between 60% and 125%. Once in a while we'll see a result as low as 25% to goal. Usually, such a low result is indicative of low daily activity scores and/or personal or family circumstances that interrupt activity during the program.
During the last coaching call of the program we talk about what's next after the program ends. Most people who have not made their goal, but score 75% or higher, choose to simply continue with their action plan another week or two, confident that they will reach their program goal within that time frame. They build up momentum and confidence during the 28-day period and are excited to keep going. Those who make or exceed their goal are encouraged to start from the beginning and develop another marketing action plan, perhaps around a different goal.
The GET CLIENTS NOW!™ program is a marketing system that works over and over again. As people become more comfortable with marketing, they'll set new kinds of goals and play with different strategies and tactics to increase their success.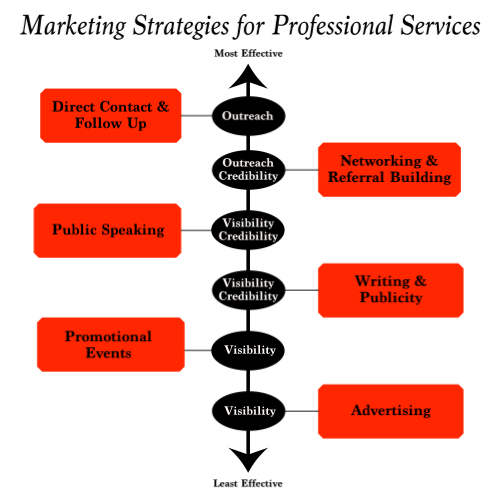 Please note: The Get Clients Now!™ book will be used as the text for this program. If you do not already own a copy, you may purchase it any time before the program begins at www.getclientsnow.com or from any bookseller, however a copy is included in your registration. 
Get Clients Now! TM is a trademark of Wings for Business LLC and is used under license.
www.getclientsnow.com
When & Where

Ocala/Marion County Chamber & Economic Partnership
310 SE 3rd Street
Ocala, FL 34471


Friday, February 21, 2014 from 9:00 AM to 12:30 PM (EST)
Add to my calendar
Organizer
Director of Sales & Marketing for Lake Howard Heights, a Senior Lifestyle Community 
863-875-9750