Event Information
Refund Policy
Refunds up to 7 days before event
Description
If your small business needs a boost, maybe it is time to review your sales and marketing plan or, and if you don't have a plan, create one for the first time.
Your sales and marketing plan is your 'route map' for how you will generate the sales revenues that you are striving for… without an effective plan and a proper plan review process, you will not be achieving what you could be achieving. After all…
'If you don't know where you are going, any road will do'
The truth is every business, regardless of size benefits from a plan. It will help you determine your journey and where you are on that journey. It will bring clarity and focus and prevent you from spending too much time on less productive activities. As you move along your journey, it will make decision making much easier. It will also help you communicate your sales and marketing intentions to your colleagues and other stake holders. Ultimately, it enables you to plan for success.
Who should attend?
This workshop is for Business Owners, Marketing Directors and Managers, Sales Directors and Managers who have decision making capability for a business.
What do we cover?
In this workshop, we will not only look at various aspects of your business, from financial, to target market, but also help you create a plan which also becomes the roadmap for success.
Check list for great marketing
Why does marketing fail?
How good is your marketing?
What are the most effective methods to increase sales?
The 30 second introduction
Your brand
The power of the 80:20 rule
The sales funnel multiplier
Your marketing plan
Speaker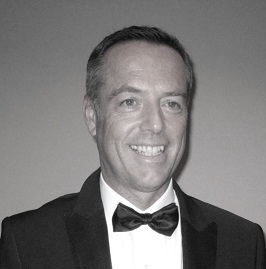 Mark Ace is the founder and Managing Consultant of MC Associates. After a very successful career in 'corporate life', Mark formed MC Associates in 2002. Since then Mark has worked with hundreds of companies, helping them to achieve their profit and sales objectives through the delivery of a blend of profit improvement strategies and training. The vast majority of his new clients now come from word of mouth which is testament to his reputation for achieving results!

"Mark has been a revelation to my business since engaging with him 2 years ago. He has provided invaluable advice, strong mentorship and direction when needed. My business has become more successful and productive with his business input, which has resulted in a record sales turnover and a clear plan for growth. Mark's services has been the shrewdest investment the company has made, and I look forward to our continued business relationship" - Gozie Ezulike, MD, XIST4

"Quite simply, Mark is the best business coach I have come across. His excellent training and mentoring on a range of business consultancy concepts empowers the trainee and instills complete confidence. From Marketing to Financials, all areas were covered in depth and explained with ease. I came away from my time with Mark feeling completely confident and excited to face the challenge of assessing and evaluating any business with a view to providing an in-depth Action Plan for future success and growth. I would highly recommend Mark's training and coaching services and will definitely be using him again on a range of topics" - Joanne Brownbill, Galderma

"Mark Ace is a true professional. He has listened to our business issues intently and using his exceptional facilitation skills helped us to understand what's important within our business. Business Coaching is not something that we thought would ever suit us, but Mark is like an additional member of our management team, and his external view and excellent input has been more than worth the money. Highly Recommended" - Martin Turner, MD, FreeIndex Ltd

Date and Time
Location
Refund Policy
Refunds up to 7 days before event