Sales, Marketing and Time. The Trinity to Business Success in 2015
Description

Is your marketing attracting your ideal clients?
Would you like to be a better salesperson and close more sales?
Are you getting a good return on your invested time?
Research shows that:
79% of marketing leads never convert into sales

On average less than 2hours a week is devoted to deliberate marketing activity

Only 17% of salespeople close more than 50% of sales
"If you relate to these statistics or know a business that does, then this is the seminar you can not miss"
This action packed event will show you unique strategies to use today to generate more customers, close more sales and have the time to do this. Putting you into the league of successful companies who have learnt the secrets to business success.
Get your specific business challenges addressed
Each of the presenters offers you an opportunity at the end of the session for a FREE 1:1 consultation to generate meaningful solutions to your specific business challenges.
Your SMT Experts Panel
Session 1: Sales
Emmanuel Lardis has over 20 years success in growing state, national and multinational companies across various industries. He has generated $$$millions of dollars in added sales revenue through his unique sales and business strategies. He has been on radio, in print media and won several awards and recognised as one of the most influential business and sales professionals in WA by "Daring to be Different"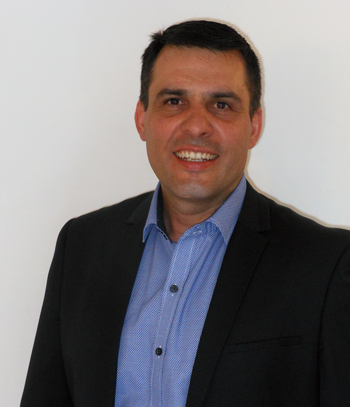 "The best return on investment training on the market. I learnt so much more than what I thought I already knew".
"Emmanuel is a class above the rest is not only his ability to breed success throughout those he is mentoring. I can assure you that there is no chance I would consider anyone else to guide my business."
Everyone is in sales!
The strategy of sales is changing, yet most companies are still following the hard way and not the smart way of selling.
For the novice it is about price, product and customer choice. For Today most effective solutions provider it is about relationships, value and problem solving where the decision is made for the client.
It is not about selling it is about SOLVING!
5 techniques to instantly increase sales

Planning and preparing to conquer sales

Qualities that make a great salesperson

How to add value

to your presentation

Psychology of selling – The mindset of a champion

Power questions to qualify, direct and close
Session 2: Marketing
Elena Volodchenko is a founder and marketing consultant at Websitemasters, with over 10 years experience in behavioral research, customer satisfaction and markets analyst.
Through her work and workshops, Elena teaches how to understand marketing and pick the right marketing tools for your specific company stage, helping you save time, money and grow your business at the pace that you choose.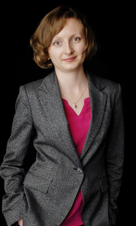 "Thank you so much for the service you provided for our company. Your professionalism and attention to detail is second to none.
We pride ourselves on customer service and we are delighted to find your company does too. We will certainly be ringing you in the future and recommending you to all of our networking contacts." " Gil Wright, Owner, Solar Power WA
How to win the marketing game?
You maybe dissatisfied with how your marketing worked for you in the past. Lack of understanding of the basic principles often leads busy decision makers straight into the hands of marketers, who can easily persuade you their solutions is just what you need. This may result in expensive and neverending series of trials and errors, with little understanding of what is being done, and no control by the business.
This session is focussed on giving you back control over your marketing strategy and showing you "How to WIN the marketing game"
7 common results businesses seek from marketing and reasons why they do not get the results they want

How to choose the right marketing strategy for your market and your business

Best practice marketing tips that work in todays market

Real live case studies of successful marketing campaigns with practical learning outcomes
Session 3: Time
Angie 'Speedy' Spiteri is a highly sought after Productivity and Business Performance Coach. Author of "Secrets on Mastering Time" and Telstra Business Woman of the Year 2014 nominee. She is a trusted authority on time management teaching techniques tailored for peak performance. Angie offers a comprehensive consulting programs designed to effectively boost productivity, transform culture and improve revenue targets.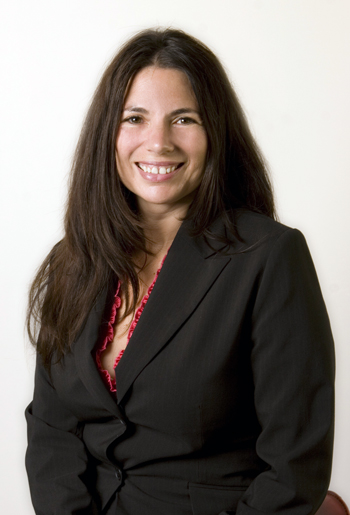 "Angie has been extremely helpful with helping my team realise that there are alternative ways to improve efficiency. A few simple changes in the way they work will increase productivity and reduce lost time. A very well structured approach and presentation". Wayne Snook, State Manager, Draeger
7 Steps to turn your learnings into earnings
People frequently leave a seminar full of energy and enthusiasm to put what they have learnt into practice…
This session answers the question, "HOW do I find the time?"
How to fit profitable actions into your already over-full business week
Common planning mistakes and practical techniques and how to fix them instantly
How to resolve conflicting priorities and hit your targets
The five common saboteurs that are keeping you time poor and practical techniques to fix them instantly.
This event is for:
Decision makers and action takers who have tried many strategies, yet haven't seen consistent results.
This 4 hour seminar will give you new insights into unique strategies that work in todays market. Transforming your business and operations into a financial powerhouse!
Your investment includes half day seminar, downloadable handouts, morning tea, networking drinks, opportunuty for FREE 1:1 consultation with the expert, and follow-up support.
THIS ONE TIME EVENT IN PERTH IS A MUST ATTEND
Register now as the seats are limited and filling fast

Bonus: FREE Business Tool: SMT [Sales. Marketing. Time] Improvement Checklist
This Checklist identifies key areas to improve to fasttrack your business results. Complete it and bring it with you to make the most of your session and 1:1 consultation.
This event is proudly supported by NIFNEX and Business Associations throughout WA

B o o k i n g s a c c e p t e d o n l i n e
Cheques or booking assistance or for more information, please contact: Angie Spiteri: 0403 970 732 | angie@timeequalsmoney.net.au