Sales Has Changed. Is Your Team Living in the Past? (Revenue Growth) (Boca...
Event Information
Location
Quest Workspaces
1200 North Federal Highway, 2nd Floor
Boca Raton, Florida 33432
Description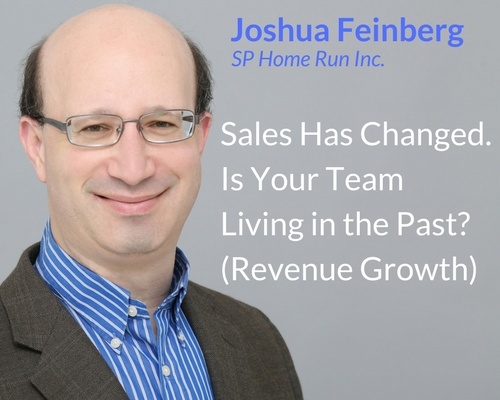 The way people research and make purchase decisions has changed drastically during the past three years. Today, your prospects and clients are doing tons of research online before they're even ready to speak with you -- so much so, that in many cases 70% or more of their decision is already made up before you're even looped into the conversation.
This is a big challenge, but also a great opportunity for companies that are able to get found by the right people, in the right places, at the right time, and most of all in the right context.
The trouble is: most companies are still using the same business development playbook that they've used since the early 2000s.
Is your company keeping up, doing what it needs to do to stay competitive? Or is it living in the past?
During this breakfast seminar, you'll learn how to:
Build and maintain trusted advisor relationships with prospects and clients
Differentiate from the competition, so your team can be the premier provider in your industry
Improve processes and productivity, so your team can produce more consistent results
Identify and fill in gaps that are standing your way
Attract and close more of the right prospects

And much more!



Who Should Attend
CEOs, presidents, and owners of small- and medium-sized businesses
Sales directors and sales managers of small- and medium-sized businesses
(This seminar is exclusively for CEOs/Presidents/Owners and Sales Directors/Sales Managers. All registrations will be manually confirmed. SP Home Run reserves the right to cancel and refund any registrants that are neither CEOs/Presidents/Owners or Sales Directors/Sales Managers. Employees or principals of companies that provide advertising, marketing, or sales-related services will not be admitted.)
Date and Time
Location
Quest Workspaces
1200 North Federal Highway, 2nd Floor
Boca Raton, Florida 33432