Description
Are you a a startup that's found product/market fit with revenue, and are looking to get to the next level? Are you in B2B sales and trying to get a leg up on the competition?
If so, join us on Thursday, April 24th at SPiN New York in New York City to hear brand new original content from speakers with successful track records building businesses using sales hacking techniques. Gourmet lunch, coffee, and happy hour open bar included.
The Sales Hacker Conference brings together sales top sales execs from Salesforce, Hubspot, Acquia, Sailthru, ToutApp, Salesloft, TaskUs, Bedrock Data, and more to learn about the unique sales hacks they're using to attain nine figure revenues in B2B sales.
We'll uncover the secret sauce that powers entire sales processes from lead gen to proposal to close and beyond. Everything covered will be immediately actionable so you can go home and implement these strategies and tactics directly into your company.
What You'll Learn:
Lead generation and list building tools and processes to creating an outbound sales machine.
Outsourcing and automating the entire sales funnel.
Relationship building and engagement strategies that will not only boost open rates but develop trust from potential partners, clients, and recruits.
Creating new viral sales channels where your partners do the leg work for you.
Hiring the best salespeople and the right salespeople for your team that ramps up fast, every single time.
Building a sales culture that motivates employees to hit their goals and makes them love their job.
Scaling all of the above, while doing all of the above, and doing it right.
and much more
Who this is for:
Startup CEOs, Founders, Early Biz Hires that have found a product market fit and are ready to start selling.
Early Stage Sales Teams starting to navigate the waters and are ready to streamline a sales machine they can scale along side the growth of their company.
Growth Stage SDRs, Account Executives trying to get a step ahead of their competition by being more efficient in opening and closing deals.
All Sales Directors, Managers, Executives looking to improve their teams performance and sales processes through new technologies, strategies, and tactics and keep their teams at the top of their game.
Business Developers and Teams figuring out how to source the right partnerships and shorten deal cycles.
Follow our updates on Twitter

@saleshackerconf

using

#saleshackerconf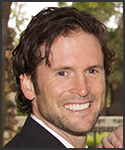 Aaron Ross
Current
CEO, Predictable Revenue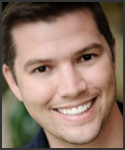 Kyle Porter
Current
CEO, Salesloft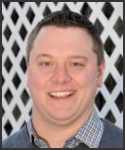 John Marcus
Current
CEO, Bedrock Data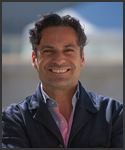 Elay Cohen
Current
CEO, SalesHood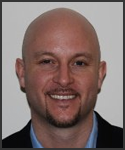 John Barrows
Current
Sales Trainer for LinkedIn, Salesforce, Box, Marketo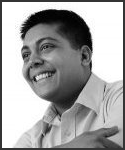 TK Kader
Current
CEO, ToutApp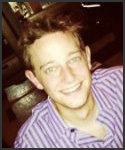 Adam Liebman
Current
VP Sales & Services, SinglePlatform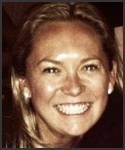 Carolyn Betts
Current
CEO, Betts Recruiting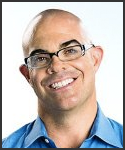 Dave Govan
Current
EVP Sales, Sailthru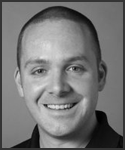 Tim Bertrand
Current
VP Worldwide Sales, Acquia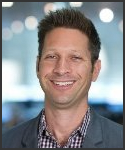 Mark Roberge
Current
SVP Sales, HubSpot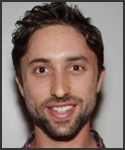 Jaspar Weir
Current
President, TaskUs
---
AGENDA
---
A full day of interactive talks and networking with speakers, sales mentors, and other attendees beginning with registration at 8:00am.
Sessions will cover how hacking your entire sales process allowing your reps to generate more revenue using less resources. Learn how the best sales teams are fully optimized.
8:00am - Registration, Breakfast Bites, & Networking
Introduction
9:00am - Welcoming remarks by conference organizers
9:10am - How to Achieve Ramp to Revenue & Deal Velocity by Elay Cohen
Stage I. Lead Gen
9:30am - Building a Formula One Sales Model, while Driving at 200 mph by Tim Bertrand
10:00am - Creating Viral Sales Channels That Work For You by John Marcus
10:20am - Outsourcing your SDRs by Jaspar Weir
10:40am - Coffee Break
Stage II. Engagement
11am - The 5x5: Personalizing Relationships at Scale by Tawheed Kader
11:30am - Top Strategies for Maximizing Response Rates from Executives by John Barrows
12pm - Lunch & Networking
1:30pm - Building Outbound Sales Through Predictable Revenue by Aaron Ross
Stage III. Hiring and Culture Creation
2:10pm - Building Your Culture Starts Now: How to Hire the Right Team from Day One by Adam Liebman
2:40pm - How to Hire Top Sales Talent That Doesn't Suck and Won't Get You Fired by Carolyn Betts
3:10pm- My Reps are Averaging 370% of Quota, Here's the 5 Reasons Why by Kyle Porter
3:30pm - Coffee Break
Stage IV. Scaling
4:00pm - Aligning a Go to Market Strategy with Sales Execution by Dave Govan
4:30pm - How Hubspot Scaled Sales Through Science and Social Selling by Mark Roberge
5pm - Closing remarks
5pm-6:00pm - Open Bar Happy Hour
---
WE ALSO COULDN'T DO THIS WITHOUT OUR AMAZING PARTNERS
---
Date
April 24, 2014
Time
9:00am - 5:00pm
Location
SPiN - 48 E 23rd St, New York City, NY 10010
Refund Policy
Tickets are NOT refundable, but they are transferrable.
Want to Sponsor?
Contact Max Altschuler at max

@saleshacker.com
Press Opportunities?
Contact Kirby Ptacek at kirby

@tradecrafted.com
Organizer of Sales Hacker Conference NYC
The Sales Hacker Conference is a global conference series created by Max Altschuler that brings together industry thought leaders, proven entrepreneurs, and top sales executives to share unique insights on using technology to optimize and hack their way to 9 figure revenues and beyond. Past speakers include Aaron Ross, Jason Lemkin, Doug Landis, and Mark Roberge. Visit saleshacker.com for more.
Tradecraft is an in-person, immersive training program for smart people who want to fill sales and business development roles at high growth startups.