Actions and Detail Panel
Sales DNA : Déployez votre talent Vente!
Thu, December 8, 2016, 7:00 PM – 10:30 PM CET
Description
Bonjour à toutes les Wonder Women,
Plus qu'un stéréotype, c'est un fait, les femmes osent moins se mettre en avant et ont plus de difficultés à:
- fixer un prix juste pour leurs services/prestations/produits
- parler de prix
- négocier les prix, avec respect et bienveillance
- vendre de manière efficace leurs produits/services/marques
- argumenter et "closing the deal", comme on dit ;-) (faire signer le contrat)
Wonder Women propose à ses adhérentes, des master mind exclusifs et uniques en Belgique.
Notre expert : Vincent Mefflet, qui a inventé la méthode "Sales DNA", marque déposée et déjà approuvée à Londres et en Chine.
Vincent a une expérience de plus de 15 ans dans la vente où il s'occupait du département Sales et Strategy au sein du géant Orange en France.
Lors de cette deuxième session master mind "Sales DNA", Vincent et moi-même vous challengerons sur :
- quantifier votre valeur, la valeur de votre service, prestation, produit
- fixer un prix et que cela soit fait dans le respect de vos valeurs
- Comment se préparer de manière efficace à la négociation : échelle de la négociation, crée par Florence Blaimont
Ce Master Mind s'adresse aux femmes qui veulent:
- augmenter leur chiffre d'affaires
- passer au niveau supérieur dans leurs affaires
- rencontrer des experts et des femmes qui ont vécu/vivent les mêmes challenges
- apprendre, se perfectionner, qui sont exigeantes et qui n'ont pas peur de s'épanouir pleinement
Nous terminerons le Sales DNA avec un coupe de champagne Infinite 8 de notre Wowo Thérèse Ekanga.
Son marketing est original et est une vraie leçon de vente.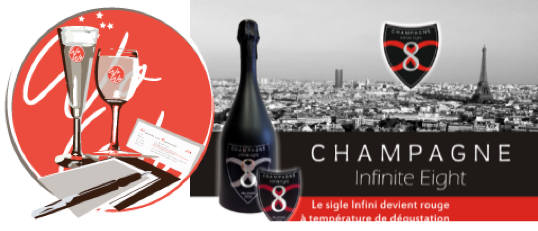 Atelier de 3 heures : de 19h à 22h30
Où : rdv au Barsey Hotel, by Warwick
Parking dans l'hotel - gratuit
Avenue Louise , 381
1050 Bruxelles
Frais de participation 50€
Boissons et pains surprises compris
Infos : Florence Blaimont , florence@programmehero.com
Attention, ce Master Mind est réservé aux adhérentes Wonder Women :-) et limité à 25 places