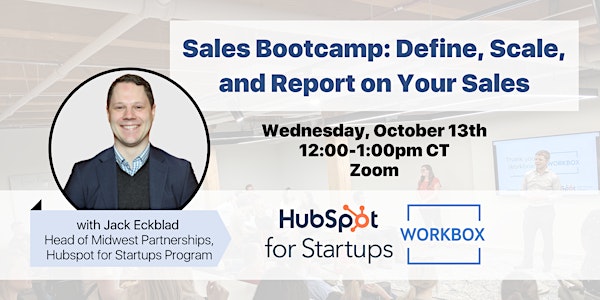 Sales Bootcamp: Define, Scale, and Report on Your Sales
Learn practical skills and tools to get your company's sales processes on point! Looking to level up your sales? Then this event is for you
About this event
Scaling a sales process is very different than making a sale.
In this session we'll walk through:
How to define your sales process
How to approach scaling your sales team
What KPIs can help you spot friction as you grow.
Using specific examples, we'll workshop how to use your sales process to provide a better, scalable buying experience for your prospects and customers.
Taught by sales expert, Jack Eckblad, be sure to join us and leave with practical knowledge on how to build your sales processes. You don't have to be in a sales role to benefit from this workshop!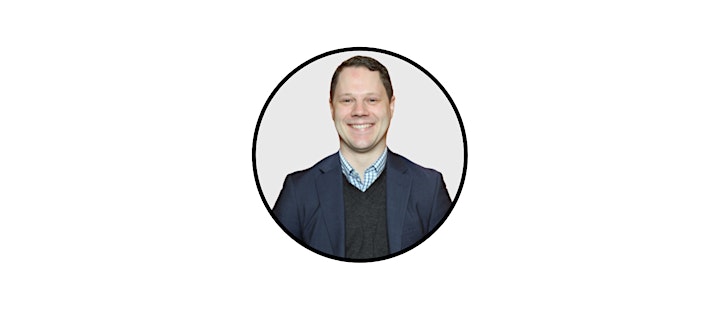 Meet Jack Eckblad
Head of Partnerships in the Midwest, Hubspot for Startups Program
Jack is Head of Strategic Partnerships in the Midwest for the HubSpot for Startups program. Originally hired to scale an install-base specific sales team, he achieved Presidents Club each of his two years in sales before transitioning to the HubSpot for Startups team to pursue his passion for all things Startups. He graduated with a Bachelors in Political Science from Beloit College.
Workbox takes a holistic approach to member success. We offer flexible, purpose built, work environments across four downtown Chicago locations. Our platform membership resources businesses with service providers, capital, connections, and mentorship. Quarterly, an Accelerator Cohort meets for 8 weeks, resourcing founders with features access to a range of investors, vetted strategic advising from experienced mentors, as well as an unparalleled community of growing businesses.
All of our memberships, whether office or accelerator, are designed for companies that are looking for measurable growth, but most importantly we provide purposeful connection to other leaders and entrepreneurs.
Giveaway: