S.A.L.E.S. 4 Event Pros In COLOR Workshop Boston Area

Wednesday, September 6, 2017 from 8:30 AM to 4:30 PM (EDT)
Event Details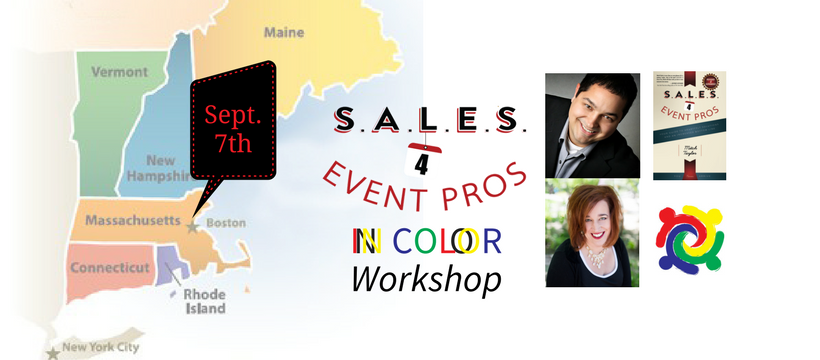 "NOTHING happens until a sale is made." - Red Motley, 1946.  
A truer statement has never been said.  Without sales, it doesn't matter how good you are at your chosen profession.  You can't showcase your skills and talents if you don't have sales.  You MUST be able to connect with today's client, and we will help break it down for you.  
If you were to caption this photo you might say "Your sales could be THIS BIG!"  THAT'S our goal!  Help you create BETTER connections with your clients and help you make BIGGER sales.  
Jeffrey Gitomer Licensed Trainer Mitch Taylor of Taylored Sales and Certified Personality Trainer Vickie Musni present the FIRST EVER groundbreaking sales WORKSHOP for EVENT PROS, and we're shipping up to BOSTON!  This 8 hour intensive workshop will help you implement:
Why and HOW to research your client most effectively

How to book client meetings in your sleep - TRUE STORY

How to start your meeting for maximum effectiveness

Discover the 2 questions you NEED to ask before talking about anything

How to position yourself as the EXPERT - and get HER to realize (and say) it

Tips you can use to establish rapport immediately and close more sales 

Create a NEW way to present your services at the close

How to handle ANY objection you may face in the sales process.  

What to do IMMEDIATELY after booking a client
This Creating Connections training workshop is limited to the first 12 participants at a cost of $300 USD per student for this 6-8 hour INTENSIVE workshop.  A note on workshops.  A workshop is where you come ready to "work".   Together and as a group you will discover immediately how strong your sales skills are (or AREN'T), we will walk through sales situations in each part of the sales process, working in small groups or pairs through each aspect and then you will be coached by Gitomer Licensed Trainer Mitch Taylor and Certified Personality Trainer Vickie Musni on your work in that part of the sales cycle.  You will leave with an understanding of your clients, your co-workers and partners better, as well as yourself.  This knowledge will arm you with ways to create stronger connections and explode growth in your business like never before.  Audio recordings are fine but please no video recordings.  We will be taking an hour break for lunch from Noon to 1pm local time.  All cell phone communication must cease for the eight hours so if you plan on tweeting or Facebooking…this isn't the workshop for you.  Be prepared to learn and grow your connections and sales with Creating Connections as we ship up to Boston!

When & Where

Rob Peters Entertainment
53 Plain Street Ste 1B
Braintree, MA 02184


Wednesday, September 6, 2017 from 8:30 AM to 4:30 PM (EDT)
Add to my calendar
Organizer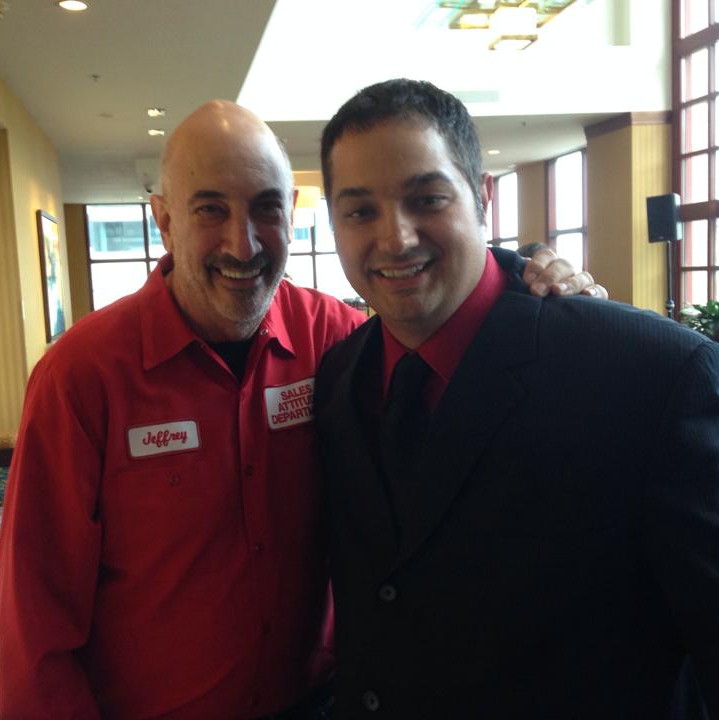 My name is Mitch Taylor, Gitomer Licensed Trainer with Taylored Sales.  My mission is only two things.  1.  To help you succeed.  2.  Give.  Value.  First.  
As a Gitomer Licensed Trainer, I offer you the best sales training on the planet. How do you know it's the best? Because it's based on the best-selling books and proven strategies by Jeffrey Gitomer. If you want to get more out of your salespeople, improve their attitude, and make more sales, our classroom courses and online training give you everything you need to make it happen. From researching your client (you do that right?) to helping you stay top of mind and every step of the sales cycle in between, I can give you the tools necessary to succeed in more sales, more referrals and put more money in your pocket.  
Let's get started.  Email me mitch@tayloredsales.com or call 906.829.0429.