Event Information
Location
Plano
address to be announced via email
Plano, TX
Description

SALES 101 FOR PEOPLE WHO HATE SALES
No matter what job you have -- everyday you must sell!
Whether you're convincing your kids to do their chores, asking that cute someone out on a date, seeking a promotion at work, growing your business OR actually convincing someone to buy your product -- you are selling. Because sales is the art of giving people what they want--you must connect, communicate, convince and close, you use it everyday.
Anyone can sell... you're doing it in moments you don't realize it. What if you could tap into that inate ability and know-how you have to create changes you desire in your personal and professional life, without feeling uncomfortable selling?
If you want to get better at sales and increase your personal influence, join us for a 1 day intensive that will leave you confident and capable of getting what you need and want out of your next opportunity.

THE SCHEDULE
8:30 AM COFFEE
9:00 AM START
1:00 PM CLOSE
OPTIONAL LUNCH WITH COURSE INSTRUCTUCTOR AT NEARBY RESTAURANT TO CONTINUE THE CONVERSATION
WHAT WE WILL COVER:
How to build rapport with anyone
Crafting a clear elevator pitch
Who is your customer?
How do they want to be communicated with?
Cold call to a warm lead
Vetting clients
Art of the close
Tracking your calls
Building guaranteed success
WHAT YOU WILL GET
This seminar is interactive, fun and will leave you ready to face the world.
The result will be improved relationships across the board, a greater sense of knowing yourself and more freedom to enjoy your life.
Your ability to influence your oppertunities to a better outcome will result in better performance at work, smoother relationships and higher income -- all of which you can better control and understand. Don't let life happen to you, understand your own personal influence and create outcomes that fulfill you.
WHAT TO BRING
Bring a water, pen, paper and open perspective!
ABOUT THE SPEAKER
As a speaker, Emily Page is passionate about the fundamentals of successful sales. She focuses on interactive and question based talks to facilitate every day people, sales professionals and business owners to ind next steps of growth relevant and immediately actionable for their unique business.
With over 6 years of experience in launching products into retail, Emily has created and sold products to Costco, BJ's, Trader Joe's, Williams-Sonoma, Dean & Deluca, Kroger, and Amazon.Com. She knows what it takes to stand out on the shelf and to buyers.
Currently she is the owner and CEO of Pearl Resourcing (http://pearlresourcing.net), an international packagoing company. She is also a speaker and consultant on sales and growth (http://emilyannepage.com).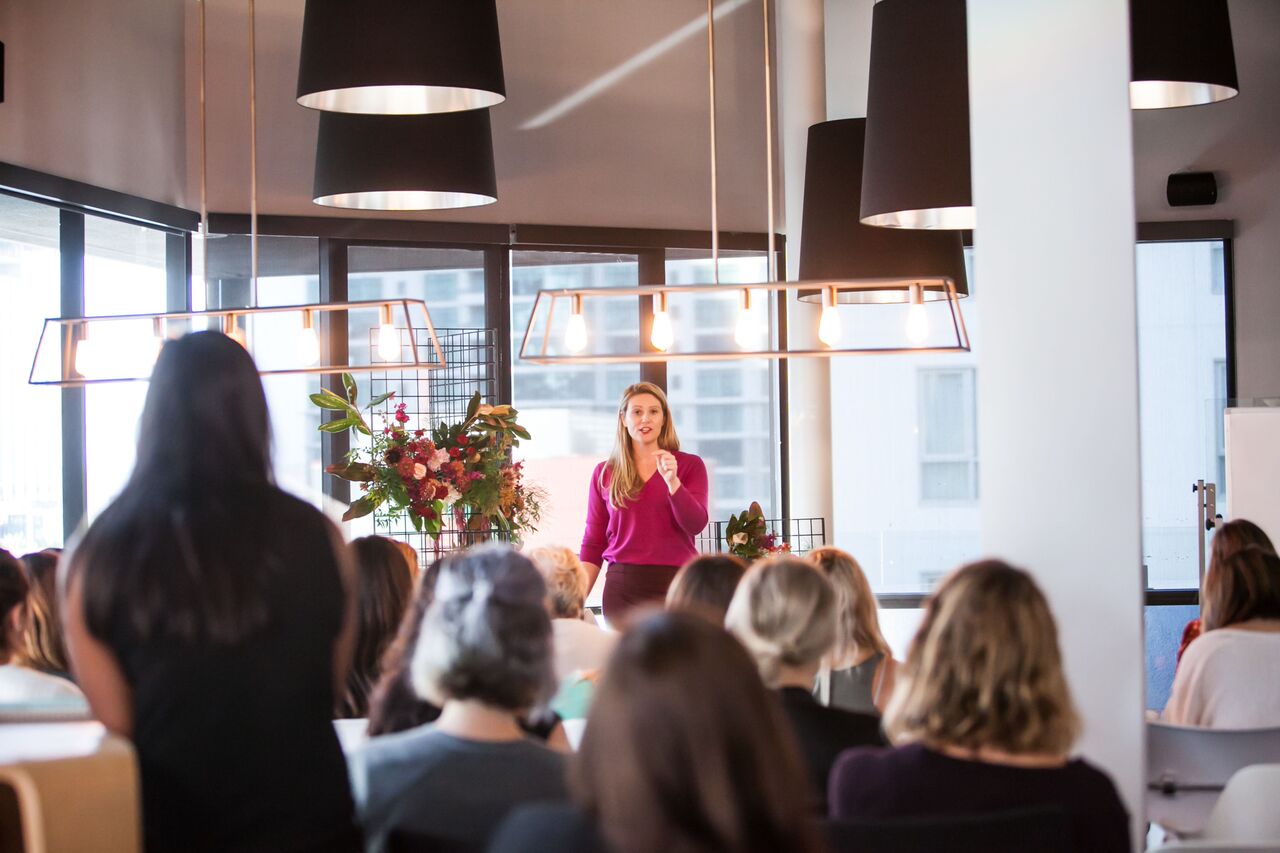 Date and Time
Location
Plano
address to be announced via email
Plano, TX