Description
Expect the unexpected and prepare yourself for the first ever Drag Princess Pageant hosted by the Official Queen of Salem GiGi Gill at Opus. Drag competitors will face off in Opus to put the fab in fabulous as they compete to become a crowned Princess of Salem.

This event will involve audience participation as the Queen of Salem makes her decision on who is worthy to wear the Crown.
Tentative Event Schedule
6:30pm - 9:00pm - Meet & Greet with hors d'oeuvres
9:00pm - 11:00pm - Princess Pageant
Tickets are $8 online with eventbrite and 10$ at the door.

This event is being presented and sponsored by Opus and Equality Salem in order to help develop a strong local LGBTQ community in Salem.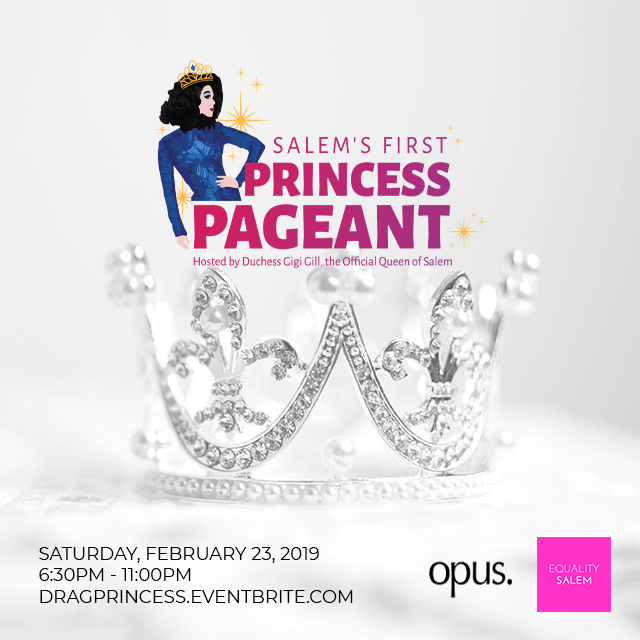 About Opus Salem
Opus reflects the city of Salem: It's quirky, progressive and welcoming. It's the kind of place where you can enjoy an intimate meal on Tuesday, and a rocking good time on Friday.
Opus' maverick kitchen whips up unexpected flavor combinations that simply taste amazing. The restaurant's dynamic sushi team draws on both east and western influences to create sushi rolls that are truly unique. The upstairs dining room is centered around an oversized, glowing glass bar where guests can meet for a drink or a full a three-course meal. Downstairs, in Opus Underground, guests enjoy nightly entertainment in a Moroccan-inspired space, filled with cozy seating, oriental rugs and dim lighting. Opus and the Underground have evolved into a destination for live music, dinner, cocktails and lunch. Check out their menu: https://www.salemopus.com/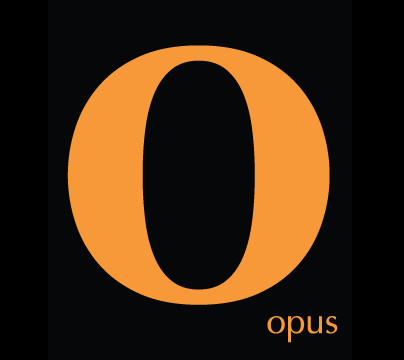 About Equality Salem
Our mission is to advocate for equity and an improved quality of life for Salem's LGBTQ community through education, outreach, events, and city wide initiatives. Signup for our mailing list:http://equalitysalem.org/
Instagram / Twitter / Facebook Tips
One of the best ways to share our events is to use common hashtags when tweeting, facebooking, or instagramming about the event. Don't forget to take photos and share them with everyone using the hashtags below. #EQSalem #DragPrincess #SalemPoli
Email List Disclaimer
If you RSVP for an Equality Salem event we add you to our mailing list announcing future events and promotions from our organization. By attending an Equality Salem event you give us permission to add your email contact information to our mailing list for future contact. For any questions related to our mailing list policy and user privacy please contact Queen Gigi.
Legal Disclaimer
Views or opinions expressed by speakers or sponsors at our local Equality Salem community events do not necessarily express the opinion or views of the Equality Salem organization and we do not take responsibility for the views expressed or the actions of speakers or sponsors at our local events.
We advocate for Salem's LGBTQ Community
Equality Salem was developed to ensure the posterity of accomplishments made by our local LGBTQ community and ensure that LGBTQ citizens have a strong voice in local politics. The importance of equality in our community cannot be overstated. Join us as we develop the local LGBTQ community infrastructure with events, actions, and community initiatives to improve the lives of all community members in Salem, Massachusetts.