Sales Have Ended
Registrations are closed
Thank you! See you on October 19th at the #SalemBizBreakfast!
Event Information
Location
Wanaque Academic Center
500 Union Avenue
Wanaque, NJ 07420
Sales Have Ended
Registrations are closed
Thank you! See you on October 19th at the #SalemBizBreakfast!
Description
Salem Media of New York - AM970 The Answer and WMCA AM570 The Mission - has partnered with the Wanaque Academic Center at Passaic County Community College in Wanaque, NJ to host our popular Business Networking Breakfast on Thursday, October 19th from 6:30-9:30am.
Each Business Networking Breakfast is designed for small businesses, sales professionals, and entrepreneurs to meet new contacts and gain information to grow their business. There will also be a live broadcast of the Joe Piscopo Morning Show! And, of course, a delicious gourmet breakfast will be provided by DR Catering of Union, NJ.
Please bring 25-30 business cards to network and enter for great giveaways and prizes!
If the venue fills, the seating will be first come first serve.
---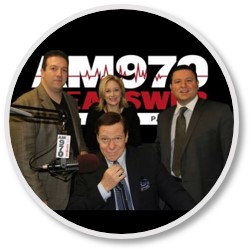 THE LIVE BROADCAST
Joe Piscopo and the AM970 Morning Team will be broadcasting live at the college from 6:00-10:00AM. Listeners, students, and business breakfast guests will be invited to come watch the show and meet Joe Piscopo, Frank Morano, Al Gattullo and Debbie Duhaime!
---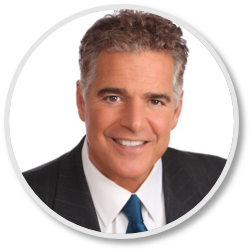 THE MODERATOR
Steve Adubato- TV News Anchor/Newspaper Columnist/Author & Motivational Speaker – will be moderating the business breakfast.
Steve Adubato is a broadcaster, author, and motivational speaker. He is a distinguished visiting university professor at New York University, Emmy Award–winning anchor for Thirteen/WNET (PBS) and NJTV, and syndicated columnist. Steve regularly appears on the Today show, CNN and NPR as a media and political analyst. Steve appears on AM970 as a commentator and guest host on a regular basis. He is the author of Make the Connection, What Were They Thinking? Speak from the Heart; You Are the Brand, and Lessons in Leadership.
---
THE PANELISTS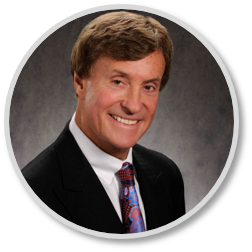 GARY M. GOLDBERG, Founder & CEO of Gary Goldberg Financial Services. Prior to forming GGFS in 1972, Mr. Goldberg had a successful career as an institutional trader on Wall Street. He also hosts America's longest continually running financial radio talk show, Money Matters, interviewing today's most influential political and business leaders, giving him a unique advantage to gain first-hand insight into their thoughts and feeling about current market and socio-economic conditions. Mr. Goldberg has served on many boards including the Board of Directors NYC Fire Department – Educational Fund 9/11/01; Head of Investment at Nyack Hospital and Mercy College, Executive Vice President of International Association of Financial Planners of Westchester and Rockland County. He is the author of "High Powered Investing" and has been a guest on CNBC's Squawk Box.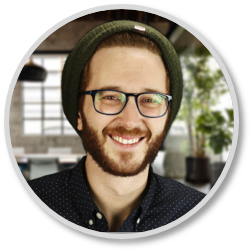 ISAAC RUDANSKY, Founder & CEO of AdVenture Media, an award-winning digital advertising agency that has worked with over 300 clients around the world, including multiple publicly traded enterprises and small ecommerce boutiques alike. He is a contributor to some of the leading blogs in the industry, including SearchEngineJournal.com, and the 3Q Digital blog. His courses on Udemy consistently rank within the top 1% earning the #1 bestseller spot in their categories resulting in more than 60,000 sales in the past 18 months. Isaac speaks regularly on the topics of Google AdWords, landing page design, conversion rate optimization, and entrepreneurship.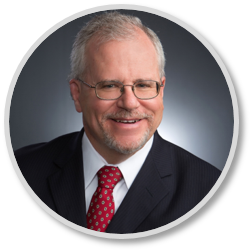 PHIL VAN HORNE, President & CEO of BlueRock Energy and BlueRock Energy Solar, He provides energy products and solutions to businesses across New York State. Phil's 35 years of energy experience includes executive leadership, energy trading and marketing, contract negotiation and administration, wholesale back office operations, and much more! Early in his career, Phil served as president and COO for Niagara Mohawk Energy Marketing Inc. and for General Electric, where he was involved with utilities nationwide on a range of planning and strategic issues. He is a founding member, past Chairman, Executive Committee and Board of Directors member of the National Energy Marketers Association.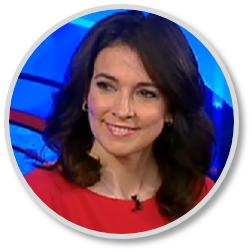 DR. JEANNE ZAINO, Sr. Consultant at AppliedTechonomics, Professor, Political Analyst, Pollster & Author. She's a member of the Political Science and International Studies faculty at Iona College. Dr. Zaino specializes in public sector, government, and media & entertainment. She has received numerous awards as well being a Presidential Teaching Scholar and a recipient of the Campus Teaching Award by the American Political Science Association. Dr. Zaino has more than 25 years of experience including extensive work with public policy building in federal and local state government, and higher education entities. Regarded as one of the world's leading experts on electoral politics, she contributes to Fox News, MSNBC, and CNN allowing her ideas to be widely used in governments, industries and organizations throughout the world.
---
GIVEAWAYS
Bring lots of business cards to enter for GREAT prizes, including a Movado Watch (Valued over $1000) an Amazon Echo, Jets vs. NFC Champions- Atlanta Falcons, including Chase and Toyota Club Access and parking, Islanders-Flyers game tickets with full access to the Calvin Klein Club, and Army- Duke Tickets and parking pass, MyPillow Complete Bed Sets, Biaggi Luggage Sets, a catering party courtesy of DR Catering, and MORE!
---
FAQs
Parking is available onsite

Check-In begins at 6:00am (Guests may come as early as 6am to watch the broadcast)

Breakfast Starts at 7:00am

Panel begins at approximately 7:30am (TBD)

Bring 25-30 Business Cards to Network and Enter for Prizes



Date and Time
Location
Wanaque Academic Center
500 Union Avenue
Wanaque, NJ 07420