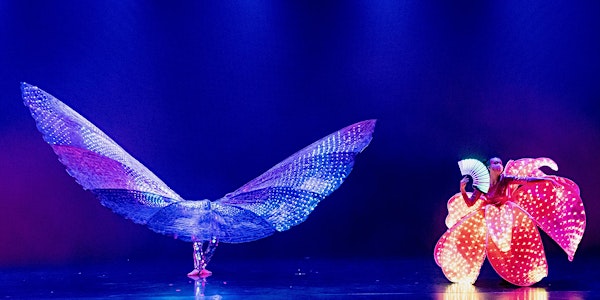 Salem Symphonic Winds presents "Maria de Buenos Aires Tango Suite"
Salem Symphonic Winds brings music to blow your mind with Maria de Buenos Aires with Hannah Penn, Tommy Thompson, and Rainbow Dance Theater.
When and where
Location
Central High School 1530 Monmouth Street Independence, OR 97351
About this event
The Salem Symphonic Winds is pleased to present the US premiere of the Tango Suite from Astor Piazzolla's opera Maria de Buenos Aires. The Rainbow Dance Theater, mezzo-soprano Hannah Penn, and accordion soloist Tommy Thompson will join the band to transport you to the passion and mystique that envelops Argentina's largest city. The dancers will introduce the original choreography of Valerie Bergman and stunning costumes. The band will be further augmented by Crystal Zimmerman on piano, Georgienne Young on cello, and Whitney Moulton on String Bass. The vocal parts are sung in Spanish, but the language of the Tango is universal.
The musical feast for the senses continues with Philip Sparke's Sunrise at Angel's Gate. This work depicts one of America's most stunning national parks, the Grand Canyon, at dawn, with trilling birdsong and its vibrant sunrise, as the morning light gradually reveals the towering rock formations.
Sheltering Sky, by John Mackey, is described by Jake Wallace as "a nostalgic portrait of time suspended". It includes touches of familiar folk songs interwoven with original melodies, evoking a dreamlike state in the listener that is wistful and poignant. To round out the sensual experience, it will be performed with a beautiful, projected "cartoon" animated film.
Award-winning composer and animal lover Julie Giroux wrote Our Cast Aways, a work dedicated to adopted animals and specifically, "those who rescue, those who get rescued, and especially for those whose rescue never comes". Local children are invited to submit photos of pets they have rescued and adopted from local animal shelters in return for free tickets to the concert. Some images will be projected during our performance of the work. We invite audience members to donate pet supplies, food, etc., to support local animal shelters.
We round out the program with Unveiling, a dramatic new fanfare by Brian Sadler. The concert will be performed in the auditorium at Central High School in Independence, Oregon.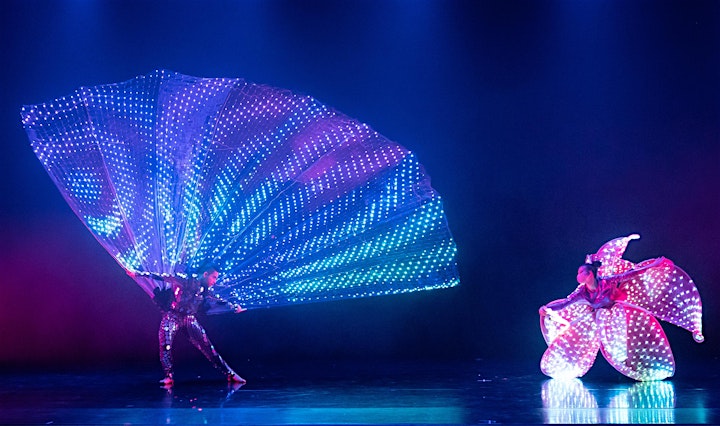 Rainbow Dance Theatre has been thrilling audiences since 1991. Their ensemble of eight virtuoso dancers transforms the concert stage into a world of mystery, pathos, and humor. Combined with the passion for the live music of Piazzolla and the visually stunning costumes, the distinctive choreography of artistic directors Darryl Thomas and Valerie Bergman will take our audiences to magical places.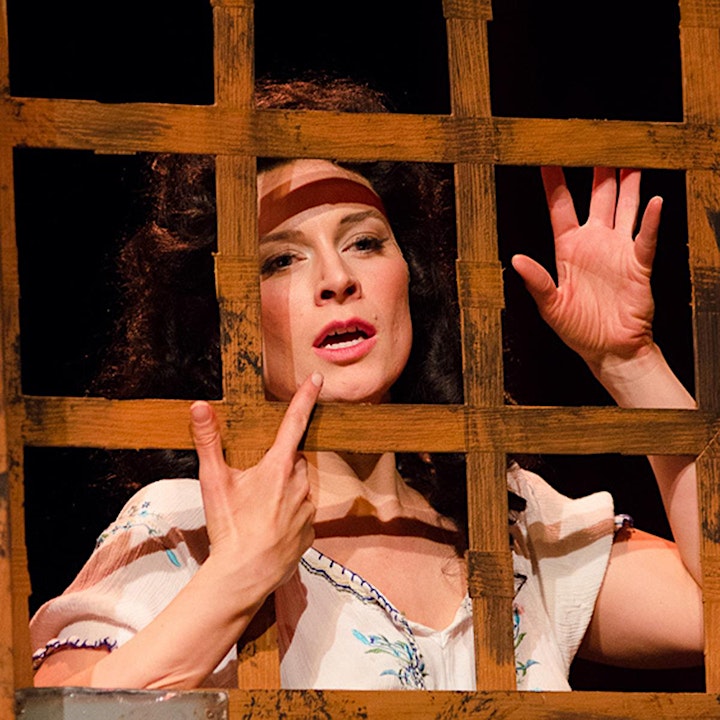 Hannah Penn, mezzo-soprano, will perform the role of Maria in the Tango Suite from "Maria de Buenos Aires".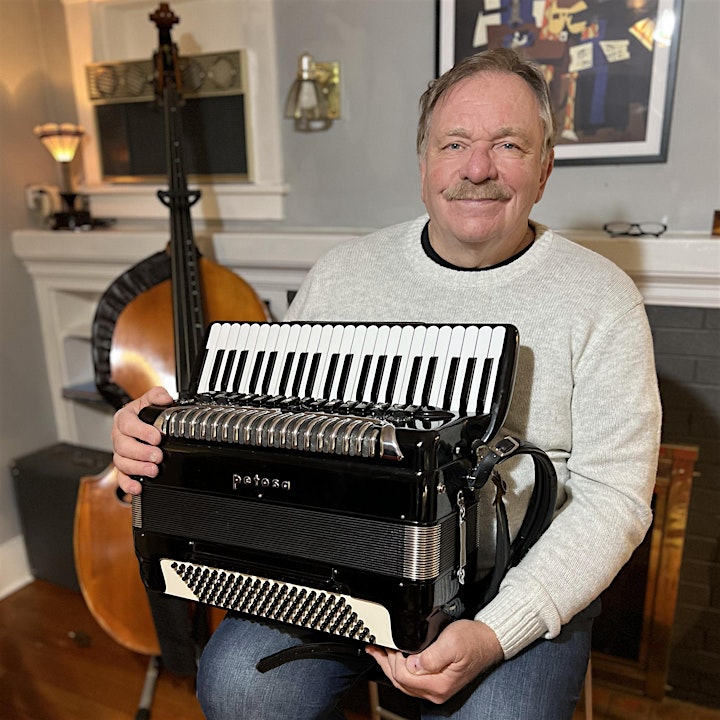 Tommy Thompson is our featured accordion soloist on Astor Piazzolla's Tango Suite from "Maria de Buenos Aires."
The above video is an excerpt from the animation we will share during our performance of John Mackey's Sheltering Sky. The video was created to celebrate the 20th Anniversary of the Triangle Wind Ensemble in Cary, North Carolina. The animator is Marc Russo. The animation is provided courtesy of Ion Concert Media.