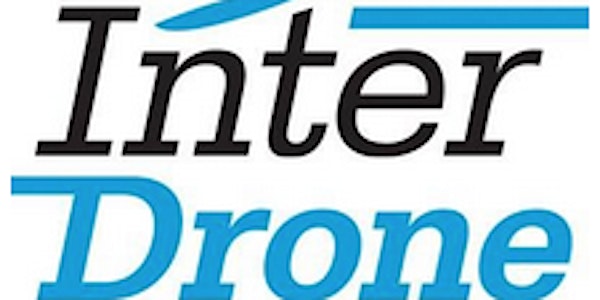 SALE: InterDrone - The International Drone Conference and Exposition
Description
THIS is a special PROMOTIONAL TICKET LISTING FOR InterDrone Las Vegas by LasVegasEventsList.com. There are only 2 tickets available at this price, and these special priced tickets can only be purchased from us. This is a ticket valued at $795. Buy now before it is gone! Information about the event is available at: http://www.interdrone.com/

We're building the largest, most comprehensive technical program for the commercial drone market in history...with more than 120 Classes, Panels and Keynotes
InterDrone 2016 was the largest dedicated commercial drone show in the world!
InterDrone 2017 will be even bigger!

InterDrone Is Three Awesome Conferences

1. Drone TechCon
For Drone Builders, OEMs and Developers
Content will focus on advanced flying dynamics, chips and boards, airframe and payload considerations, hardware/software integration, sensors, power and software development.

2. Drone Enterprise
For Flyers, Buyers and Drone Service Businesses
Classes focus on enterprise applications such as precision agriculture, surveying, mapping, infrastructure inspection, law enforcement, package delivery and search and rescue.

3. Drone Cinema
For Flyers Engaged in Aerial Photography and Videography
Class content includes drone use for real estate and resort marketing, action sports and movie filming, newsgathering – and any professional activity where the quality of the image is paramount.


Register Today for InterDrone!

All Access Pass

All 3 Conferences: Drone TechCon, Drone Enterprise, and Drone Cinema; ALL Panels and Keynotes; Film Festival and Expo Hall Receptions; Three Days Expo Floor & Yes Fly-Zone; All InterDrone After-Hours Events

That's Right, ALL ACCESS!

$695



www.LasVegasEventsList.com is offering this SUPER PROMOTIONAL ticket for this full event.
TICKETS ARE NOT TRANFERABLE. TICKETS ARE NOR REFUNDABLE