Saké Tasting with Nō Studios in-house Sake Sommelier
Saké Tasting with Nō Studios in-house Sake Sommelier
Date and time
Friday, February 10 · 6 - 8pm CST
Location
NŌ STUDIOS 1037 West McKinley Avenue Milwaukee, WI 53205
Refund Policy
Contact the organizer to request a refund.
Eventbrite's fee is nonrefundable.
About this event
Enjoy the taste of Nino's Southern Sides paired with our finest selection of Japanese and American sake! Not only will your taste buds be satisfied, but you will also have an opportunity to gain an immense amount of insight from our certified in-house sake sommelier, Clayton.
"The food brings me a sense of nostalgia, while sake is a new discovery for me. So, blending the two together is beyond exciting for me." —Clayton
Friday, February 10th from 6—8pm at Skyline Rooftop located on the 4th floor of Nō Studios. The event conveniently offers FREE PARKING in our lot for all guests.
Food will consist of southern style cuisines, such as: fried catfish, green beans, macaroni and cheese, and peach cobbler, then precisely paired with four sakes of differing flavors, coming from different locations throughout Japan and the United States.
During the event, our sommelier will be presenting information regarding the ins and outs of sake and how the flavors blend with the taste of the meal you've been given. Feel free to ask any questions during or after the event! Bottles will be available for purchase at our open bar through out the night.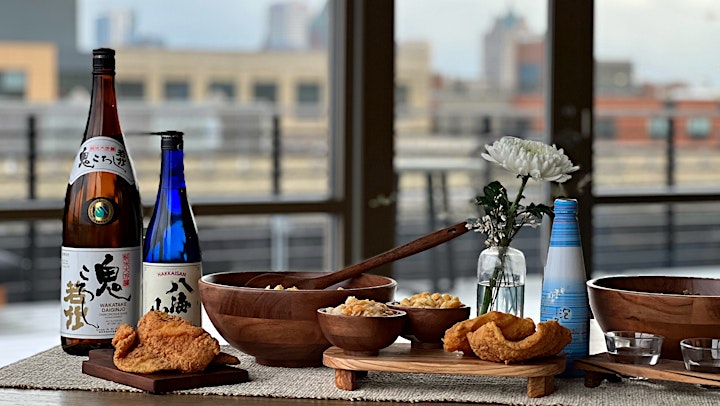 Clayton Biddle, our in-house sake sommelier, is a Milwaukee resident with an immense amount of knowledge and love for the craft of sake. He began his journey here at Nō Studios as a bartender in August 2021, and quickly found interest in this unique beverage. Earlier this year, after months of preparation, Clayton chose to study with the Sake Sommelier Association and earn his official sommelier license. He passed his test and began work right away; leading tastings, taking trips for sake networking events, and expanding our inventory here at Nō Studios. Clayton looks forward to continuing his studies and expanding his knowledge as a certified sommelier.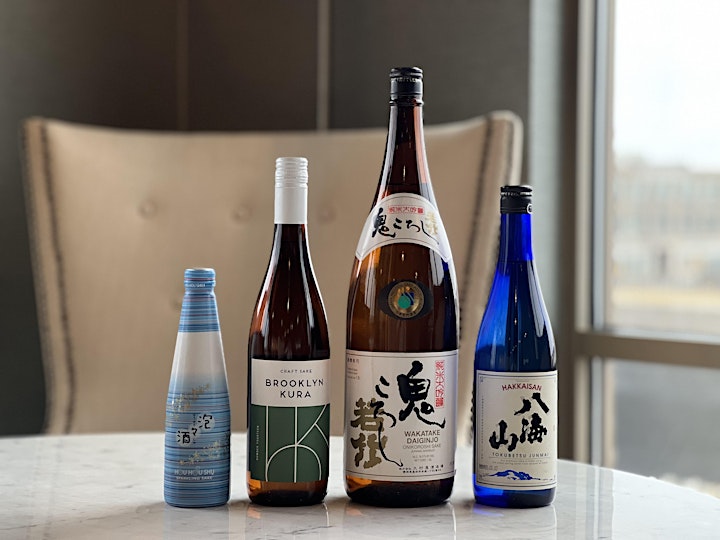 Sakes You'll Be Sampling:
Hakkaisan Tokubetsu Junmai:
Coming from Niigata, the Hokuriku region of Japan, Hakkaisan Tokubetsu Junmai is a "Special Junmai", meaning a lil extra polish was added to the rice, creating a rich and bold flavor that pairs well with oily, fried foods with rich taste.
Hou Hou Shu Sparkling Sake:
The first naturally sparkling sake made in Japan. Hou Hou Shu, made similarly to champagne, is a naturally bottled fermented sparkling sake that has a complex, yet light, delicate and sweet flavor. Coming from the Okayama region, or the "Land of Sunshine", a place known for its agriculture such as peaches, strawberries, and grapes; it's very appropriate that this sake has a delicious fruity flavor. This sake is known to blend quite nicely with fruit desserts, that's why I chose a peach cobbler.
Wakatake Onikoroshi "Demon Slayer" Junmai Daiginjo:
Coming from the Shizuoko prefecture, this Junmai Daiginjo is a semi-dry, aromatic sake that contains subtle hints of ripe fruit and citrus, finishing with a smooth and creamy taste. This sake pairs well with fruits and salads, so I chose to pair it with green beans.
Brooklyn Kura #14:
Our only American sake, brewed in Brooklyn New York, Brooklyn Kura #14 is a Junmai Ginjo Genshu Namazake, meaning a clean, undiluted sake that contains rice milled to 60% and has received no pasteurization. The sake contains notes of white flowers, apples and tropical fruit, which all pair well with seafood or cheese. So, with all that being said, I thought mac and cheese would be a great pairing for this luxurious sake.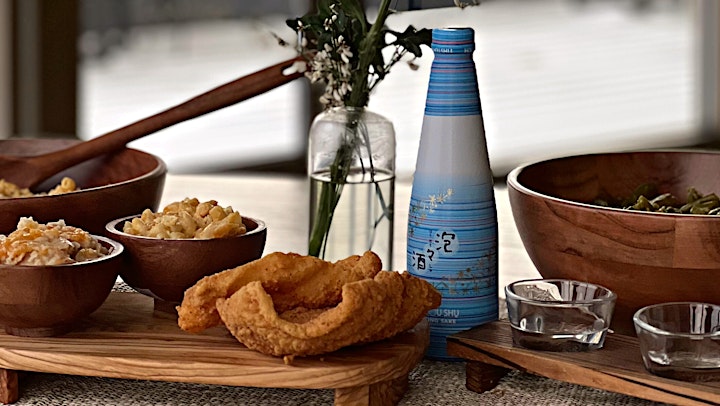 Nō Members enjoy a discounted rate! (on a first come, first serve basis— only one per person)
Contact clayton@nostudios.com with any questions or food allergies/restrictions!