Description
Join SAJE as we celebrate over music, drinks and appetizers.
OWN IT! Launch Party!
OWN IT!, the Organizers' Warning Notification and Information for Tenants, is an interactive mapping and notification toolkit that identifies properties at risk of displacement throughout Los Angeles County, making it easier for tenants and community organizations to take steps to address these pressures.
OWN IT! has three goals
1) Stopping displacement of our neighborhoods
2) Empowering tenants and housing justice advocacy
3) Expanding the use of community ownership strategies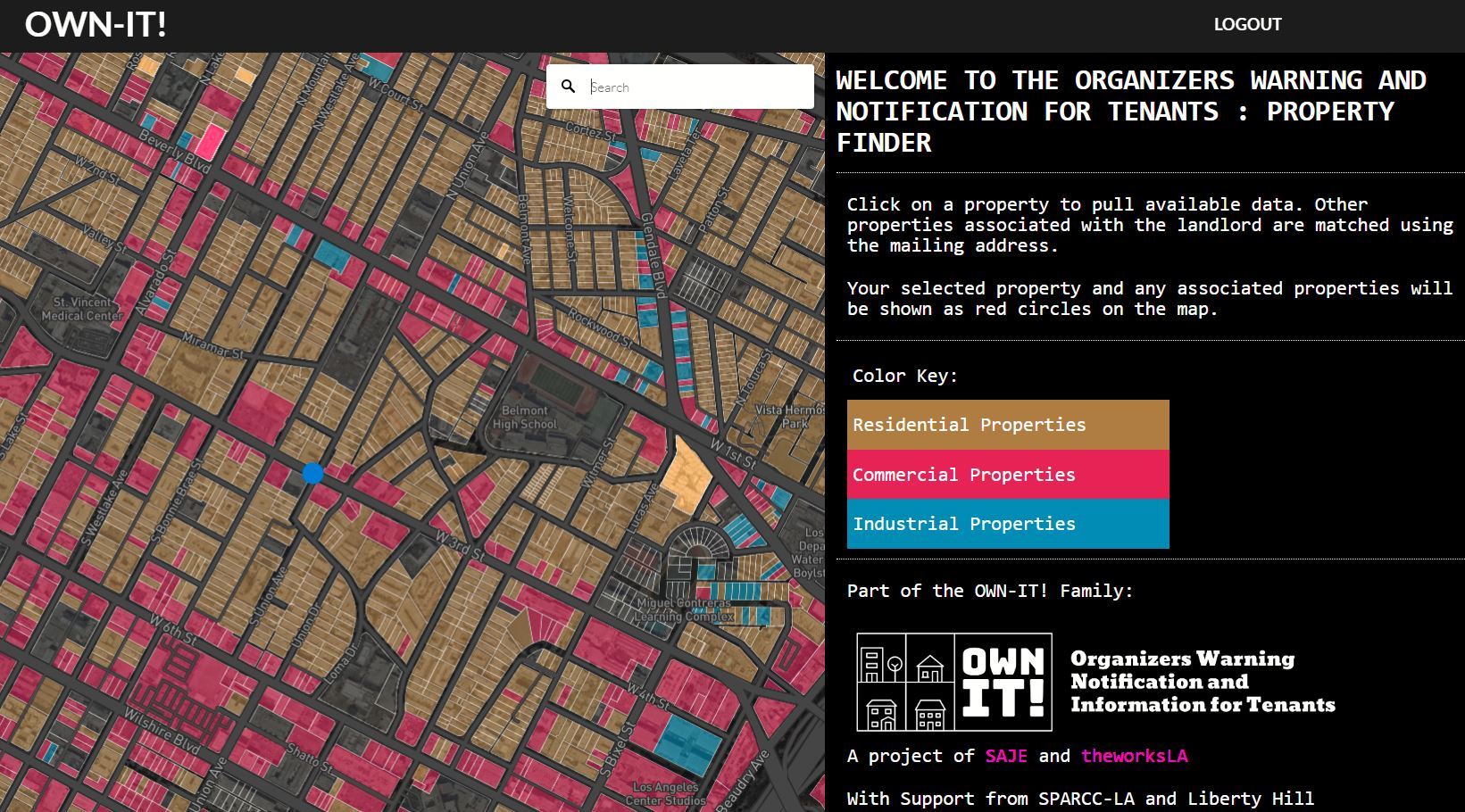 SAJE has been developing this toolkit with many of our partner organizations who are committed to tenant rights and we are excited to launch OWN IT! so that others are able to utilize it as a resource for the success of their organizing campaigns and inform and empower tenants.
Join us on June 7th at our office for our Spring Fundraiser with drinks and appetizers.
Your donation will support continuing to expand this toolkit and support SAJE's efforts in equitable development and tenant rights.