SAJAC Nationwide Reunion

Friday, April 20, 2012 at 3:00 PM

-

Sunday, April 22, 2012 at 7:00 PM (PDT)
Event Details
You're invited!  Celebrate the first Nationwide South African Jewish Expats Shindig in North America. SAJAC's head hub, located in San Diego, is having a fun filled weekend for all South African Jewish Expats residing in the US & Canada.

The South African Jewish American Community has developed an active and successful organization and is now open to Nationwide enrollment. Next year is our 25th Anniversary. Time to spread our wings and create a nationwide network for generations to come. We look forward to seeing you in San Diego. Reunite with old buddies as well as meet new expats.
When? April 20 - 22, 2012, Friday - Sunday (The weekend after Pesach.)
Where? In America's Finest City, San Diego, California USA!  

Friday night April 20: SD Jewish Men's Choir will sing at Congregation Beth El shul services. Then, Shabbat dinners, hosted at different locations all over the city. Some groups are comprised of expats who originated from the same town or suburb i.e. Muizenberg & Saxonwold. Some according to choice of Judaic practice.  Chabad is one option. Other Glat kosher dinners are also available. Dinner for singles is also an option. Then, after-dinner meet ups at select coffee shops and bars will happen all over the city. Time to schmooze and 'lag' out loud. Connect with people you may not have seen for 20+ years or never met before!!!
ALL LOCAL are also welcome to the Shabbat Dinners.

Saturday April 21st:
12.30 pm   Exclusive private luncheon with Paul Hirschson, spokesperson for the Israeli Foreign Ministry at Temple Beth Israel, 9001 Towne Centre Drive
San Diego, CA 92122 followed by 'Shtetl to Shtelt' Franklin Gaylis's slide show presentation of is eye opening trip to Lithuania

The main evening dinner & dance party will be hosted by the hilarious, renown, stand-up comedian Barry Hilton, imported directly from South Africa. See http://www.barryhilton.co.za/ Drinks are ON THE HOUSE. Performances by local artists.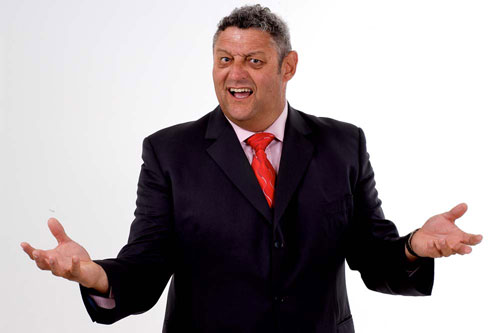 Venue: Congregation Beth El Social Hall
Address: 8660 Gilman Dr, La Jolla, CA 92037
Time: 8.11 pm - 12.00 pm

During the day, choose from a variety of walks and talks, various spa treatments and lectures. Tennis Tournament at Rancho Valencia as well. Or down time if you like?
Sunday April 22nd: An even greater variety of outdoor and indoor activities are available. Outdoor events include a golf tournament with fabulous prizes, a soccer game, tennis games, biking, hiking, kayaking & walking tours of Torrey Pines Reserve. Then there is a cooking class and spa treatments also available at discount prices.
We are thrilled to include King David School Foundation who will hold a REUNION Sunday brunch with past headmaster, Elliot Wolf.

Accomodation: We have a block booking at The Residence Inn, located across the road from the main event, in La Jolla, for $119 per night. Click on the link to make your reservations. If you need any help with other possible living places, please contact Celia Levy at 858-455-7770 or email her at clevy@san.rr.com
Registration: Only $75.00 per person, 18+ covers the whole weekend participation, (this includes Friday night dinner, the main Saturday night party with comedian Barry Hilton, food, drinks and entertainment, outdoor activites as well as one year complimentary SAJAC membership for our out-of-town expats. (Some events have a nominal fee to cover various rentals or overhead costs.) Registration required in order to be able to attend ANY events.
DEADLINE FOR BOOKING - APRIL 11TH, 2012

Please browse through the events and see what interests you. Sign up for  payment online with Paypal using any credit or debit card. Processing fee is applied. See details of each event - http://www.sajac.com/events/
As some events have limited seating so it is recommended that you select the events of your choice as soon as possible. These are filling up quickly.
Questions? Email SajacSanDiego@gmail.com
Spread the News. Help launch our NATIONWIDE presence & celebrate our 25th milestone with us. Tell your friends and family.
Looking forward to seeing ja ALL!
When & Where

La Jolla, 92037


Friday, April 20, 2012 at 3:00 PM

-

Sunday, April 22, 2012 at 7:00 PM (PDT)
Add to my calendar