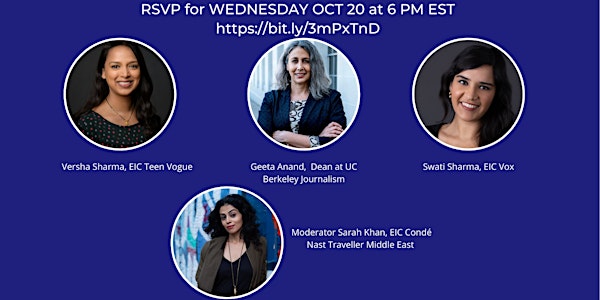 SAJA Awards 2021: Hope and Resilience
Join SAJA for a panel discussion about hope and resilience, the 2021 SAJA Awards, and a digital happy hour.
About this event
At 6 p.m. ET, we'll host a panel discussion about the positive and transformative things we learned over the past year-and-a-half.
We'll then announce the winners of this year's SAJA awards.
At 7 p.m. ET, we'll join each other for a digital happy hour, using the platform SpatialChat, to network and reconnect with SAJA members.
RSVP for your link to join the digital happy hour!
The panel and awards announcements will be streamed live on @sajahq's Twitter, Facebook, and YouTube pages.
The panel: We've heard a lot about the challenges people faced over the past year. But in this discussion, we'll look for the silver lining: What have we learned? What are the ways we have changed as journalists? And people?
Moderator: Sarah Khan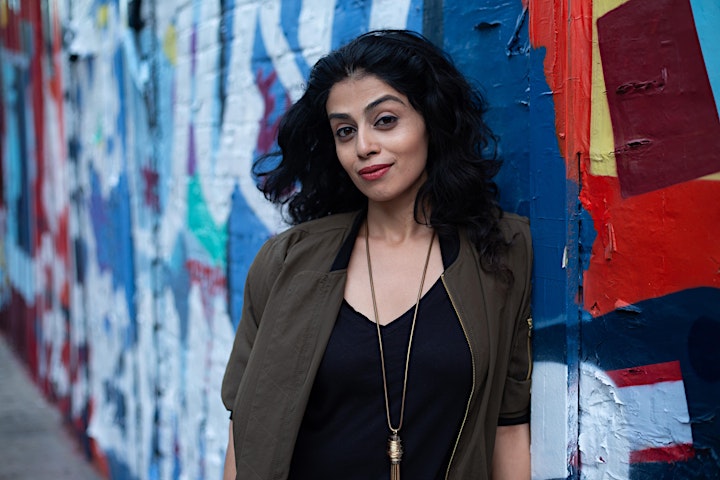 Sarah Khan is an award-winning travel journalist who's reported from six continents—from Bosnia to Brazil, Australia to Amman, Wyoming to Windhoek, Mozambique to Mumbai—for the New York Times, Wall Street Journal, Condé Nast Traveler, Food & Wine, Travel + Leisure, Bloomberg, Saveur, Robb Report, and numerous other publications. Her work also appears in The Best American Travel Writing 2021 and New York Times 36 Hours: 150 Cities from Abu Dhabi to Zurich. After eight years as a freelance journalist, she recently joined Condé Nast Traveller Middle East as editor in chief. She's a connoisseur of global junk food, a hoarder of hotel pens, and a master at sleeping through long-haul flights; she's lived in five countries (soon to be six) on three continents and possesses 2.5 passports.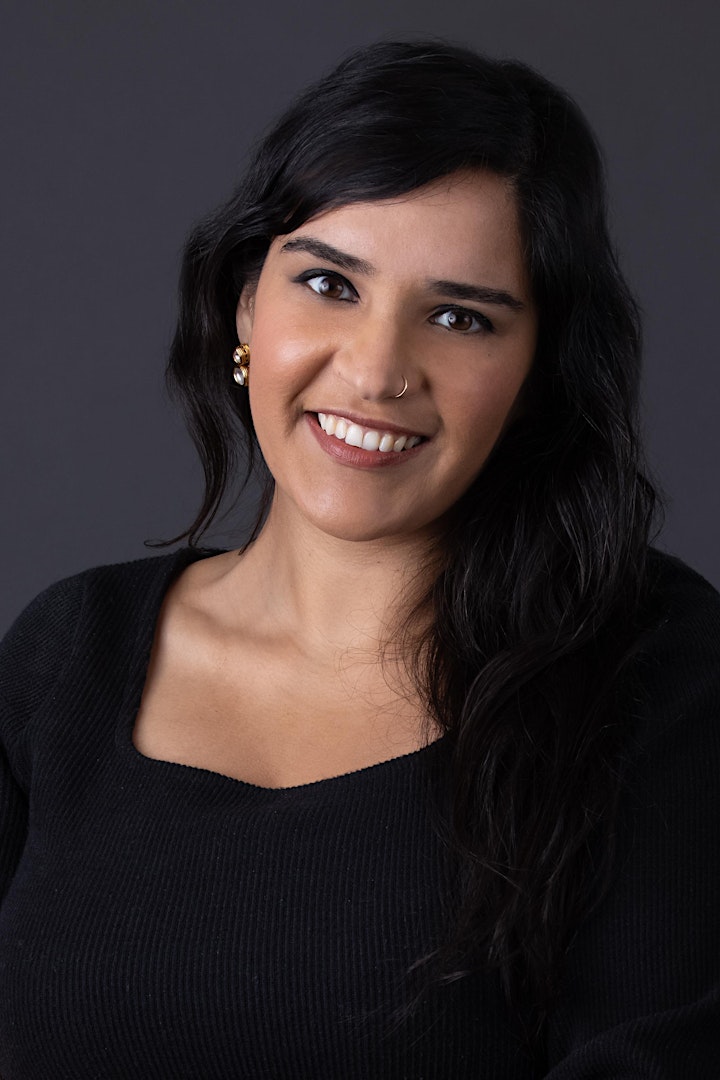 Swati is currently the Editor-in-Chief of Vox. She was previously a Managing Editor at The Atlantic, where she oversaw digital coverage through a pandemic, a racial reckoning, two years of Trump's presidency, and a historic election. Before that, Swati spent more than four years at The Washington Post, where she was the Deputy General Assignment Editor, and before that, a digital editor for the foreign and national security teams. Swati spent three years at The Boston Globe, where she helped coordinate the live blog coverage of the Boston Marathon bombing, which was cited in the Globe's Pulitzer Prize for breaking news. Swati grew up in the Bay Area, loves to travel, speaks Hindi and is a passionate fan of Indian cinema. She graduated summa cum laude from Northeastern University.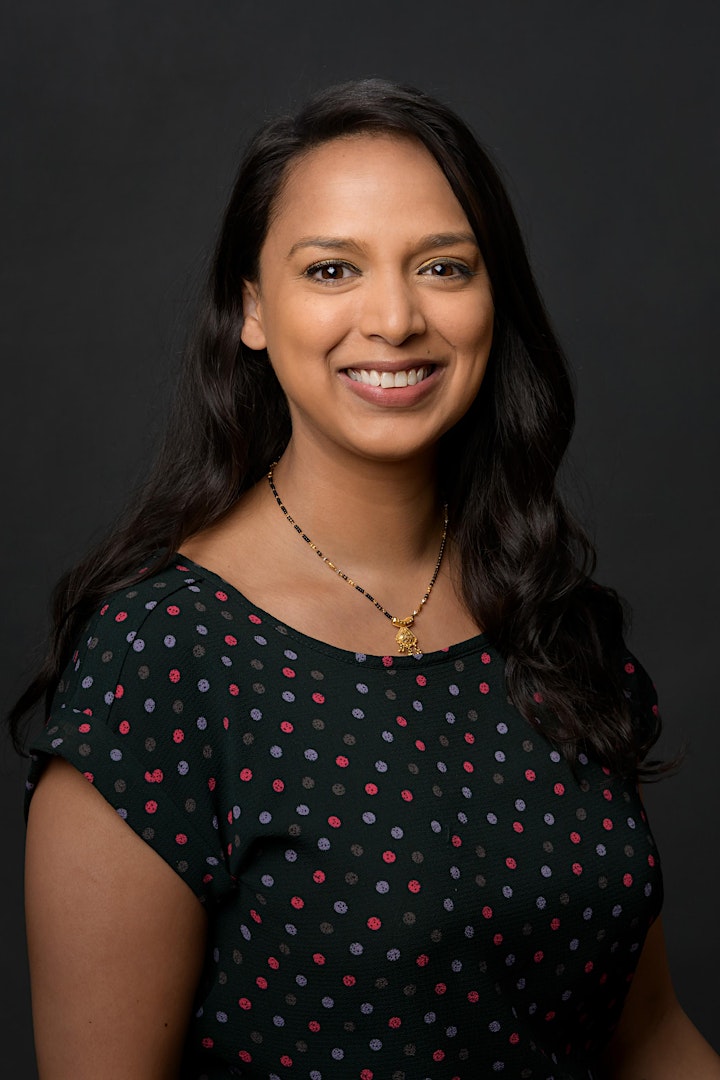 Versha Sharma became Editor-in-Chief of Teen Vogue in May 2021, where she is focused on covering social justice, culture, fashion and politics through the lens of young people. Previously, she was Managing Editor and Senior Correspondent at NowThis, where she led audience growth on new platforms from Instagram to Facebook to YouTube, working at the social video-first company since 2014. She's produced several short documentaries and filed dispatches on immigration from the U.S.-Mexico border, reported from mass protests in St. Louis, and traveled to Moscow, Russia for the show she hosts and produces, The Russia Desk. Versha won an Edward R. Murrow award with the NowThis Reports team for a short doc about the aftermath of Hurricane Maria in Puerto Rico. Prior to NowThis, she worked as a reporter and editor for Vocativ, where she managed a team of international reporters. She covered the 2012 presidential election for MSNBC and got her start in journalism with an internship at Talking Points Memo in 2009.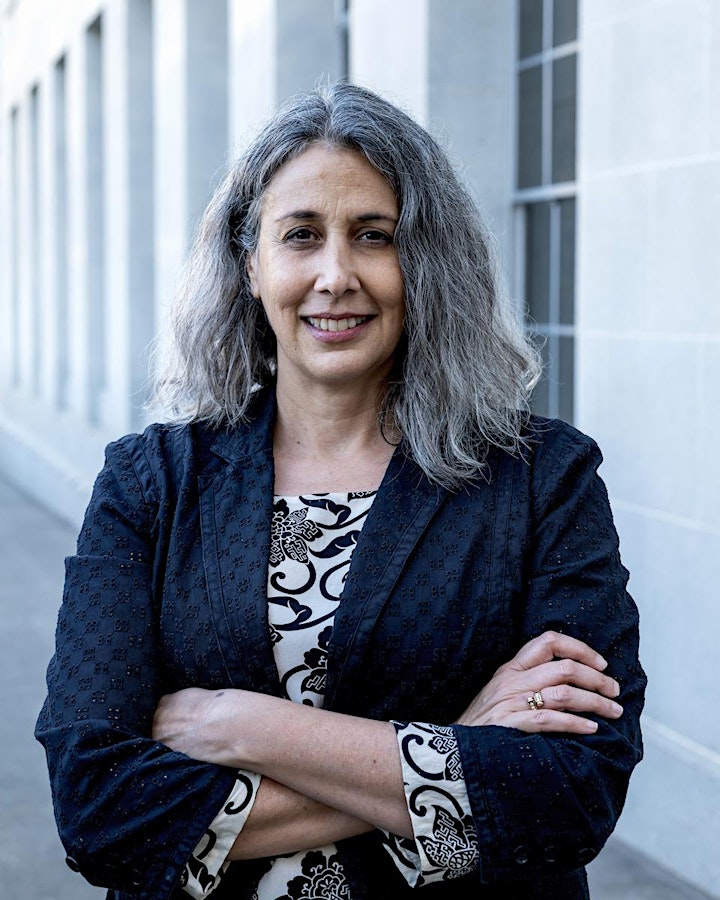 Geeta Anand is a Pulitzer Prize-winning journalist and author who serves as dean and professor at Berkeley Journalism. Her stories on corporate corruption won the Wall Street Journal a Pulitzer Prize in 2002, and she was lead reporter in a series on healthcare that was a finalist in 2003. She wrote the non-fiction book, The Cure, about a dad's fight to save his kids by starting a biotech company to make a medicine for their untreatable illness, which was made into the Harrison Ford movie Extraordinary Measures in 2010. She worked as a journalist for 27 years, most recently as a foreign correspondent for The New York Times and the Wall Street Journal in India. She began her career at a free weekly newspaper, Cape Cod News, and then covered local government and courts at the Rutland Herald in Vermont. At her next job at the Boston Globe, she served as City Hall bureau chief and then covered the Massachusetts State House. She spent the next 17 years as a reporter and senior writer for the Wall Street Journal, where she covered the biotech beat and focused on investigative reporting. She spent nearly a decade in India, the country where she was born and raised, first as a foreign correspondent for the Journal and then The New York Times. She met her husband, Gregory Kroitzsh, in college. During her time as a foreign correspondent in India, he started Mumbai's first microbrewery. They have two daughters who are in college in the U.S. She began teaching at Berkeley Journalism in 2018.
Our sponsors for this event