Welcome to the Saint Paul Classic Bike Tour
About this event
LIMITED EDITION!
SAINT PAUL CLASSIC BIKE TOUR 2.O
A New Ride for the New Post-Covid World
This year's Classic celebrates the rebirth of the Saint Paul Grand Round -- the scenic and historic parkway system that circles the city. Over the last several years, $60 million dollars has been invested in making the route as beautiful and bike-friendly as can be. With work nearing completion we're showcasing this tremendous City asset. We are excited about this year's ride. As always, the Saint Paul Classic will feature plenty of tasty treats and live music at Lake Como and the three new rest stops, but it will be very different from past Classics.
1. The Classic will start at Como Lakeside Pavilion. Check-in is between 7:30 a.m. and 9:30 a.m. (riders must be on route by 9:40 a.m.) There will be a bounty of delicious baked goods, organic fruit, and coffee to start the ride. After the ride there will be watermelon. Beverages and boxed lunches will be available at Dock & Paddle (part of the Pavilion) post ride.
2. We are limiting attendance to 1,850 registered riders and there will be NO DAY OF REGISTRATION.
3. Riders will enjoy riding on paved trails, bicycle lanes and protected bikeways. Almost no roads will be closed to traffic. Bicyclists must follow the rules of the road.
4. The Grand Round route will be 29 or 32 miles (including a lap around Lake Phalen) and feature two new rest stops: the Mississippi River Gorge Scenic Overlook and the picnic shelter across from the ancient Indian Mounds.
5. The Short Route will be a Lollipop Loop out to Lake Phalen. Enjoy the rest stop and a loop around lovely Lake Phalen for a 14-mile tour.
The ride will be fully supported with sag wagons, bike mechanics and strategically located police officers to direct bicyclists at key intersections.
We are especially excited to showcase the new protected bikeways on Johnson Parkway, Wheelock Parkway and along the State Fairgrounds. We know you'll love the new Classic; the new trails, the new ride start and the new rest stops. And you'll have plenty of time to talk about it with your friends at ride's end where you can enjoy watermelon or spend a bit on a beverage and box lunch.
Don't delay, this year's ride will be a Classic you won't want to miss. Discover more and register at BikeClassic.org.
Helmets are required: Protect your melon! It's your only one.
Support statewide bicycle education: The Saint Paul Classic Bike Tour is a fundraiser for the Bicycle Alliance of Minnesota whose vision is for bicycling to be easy, safe, and fun for everyone. All fees are non-refundable. Registration cannot be transferred.
Apparel: 2021 Saint Paul Classic T-shirts (pictured below) may be ordered when registering. Unisex, women's, long-sleeved, and youth sizes are available in heather blue. There will also hopefully be a jersey available to order...keep an eye on your inbox for details.
Some photos of the fun from year's past!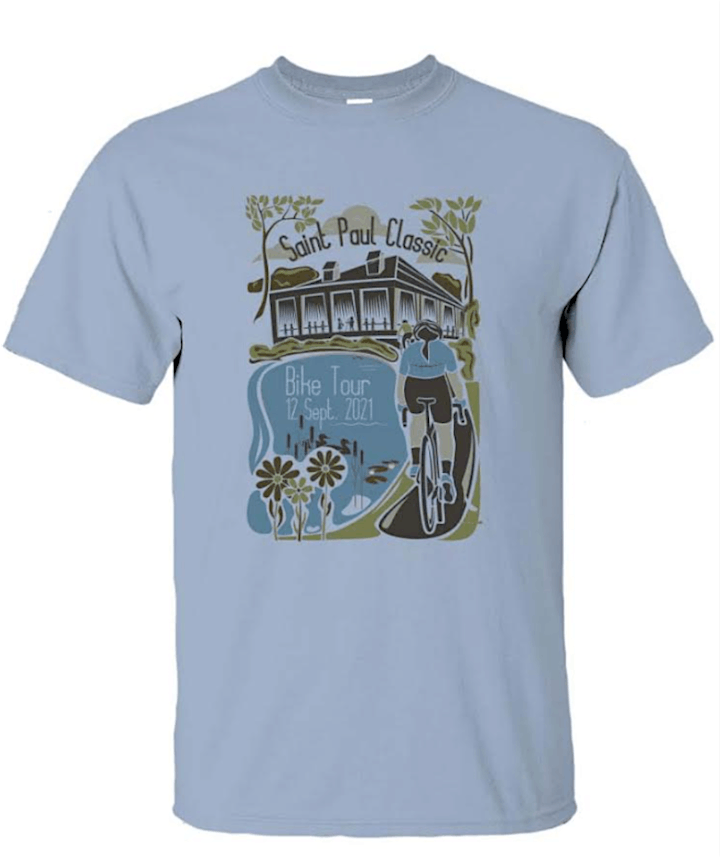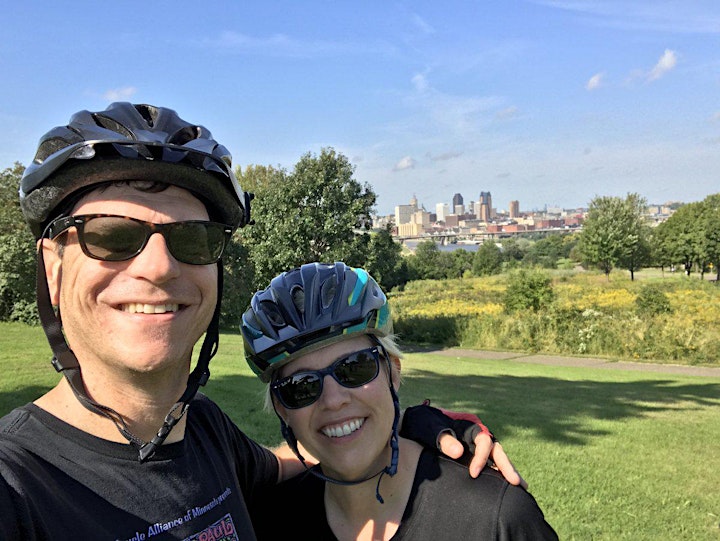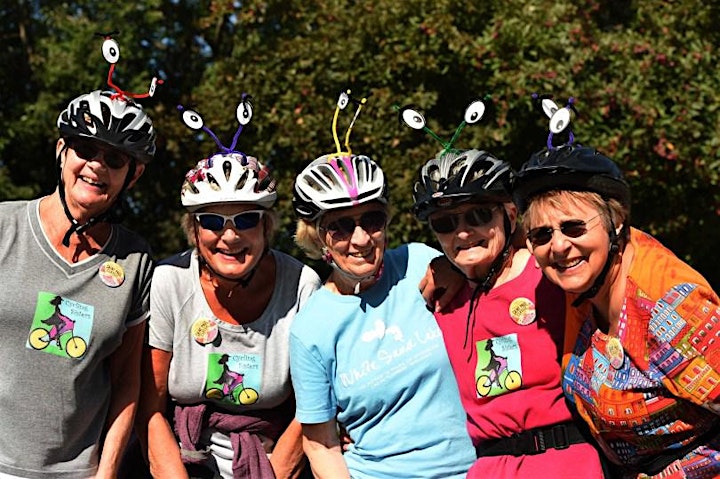 Organizer of Saint Paul Classic Bike Tour 2021