Description
NC State Sailing welcomes college sailing teams from New York to Florida for this exciting intercollegiate regatta event. You can help us put this great event on with donations to support sailors and teams traveling to Oriental!
By clicking on the green box marked Tickets you can select ways to support this great event bringing high-level college sailing to Oriental!
All donations are fully tax deductible as the SailPack Foundation is a 501(c)(3).
Teams currently signed up to participate include: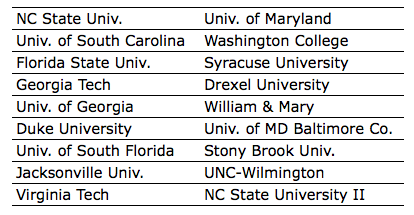 For more information on this event, visit go.ncsu.edu/Sailing
(Please note: if your sponsorship category has been fulfilled, the funds will go to cover other aspects of the event. This will not impact your tax deduction as ALL contributions are fully tax-deductible.)