Learn to Meditate, discover your true self and feel the peace with Sahaja Meditation.
About this event
Within us lies the peace, the beauty, the glory of our being. There is an ocean of all that. We cannot seek it outside. We have to go within, in the meditative state...
Please join us for a live online session of Sahaja Meditation. It is easy, spontaneous and effortless. Anyone can do it. There are immediate benefits, in stress relief and a feeling of inner peace and contentment.
Details to Join: Please download Zoom app on your phone or install it on your computer and go to the link below. Please join the audio, once you are logged in.
https://zoom.us/j/559805140?pwd=VkRnSlQzNExwVEMxckh6UEpMekJrZz09
About our sessions:
Classes are conducted in a peaceful environment. Soothing background music helps facilitate meditation. Meditations are guided by experienced instructors and are designed to accommodate the collective experience.
These sessions are designed to introduce Sahaja meditation practice to new people. Instructors will provide an overview of the Sahaja technique and explain its unique benefits. You'll learn how to awaken and activate your inner subtle energy, so you can practice meditation effectively.
If you continue to practice Sahaja Meditation, you'll discover and experience, step by step, your own energy centers, and their associated qualities. Ultimately, Sahaja classes can provide a complete course on meditation and spirituality, which you can continue to experiment with and verify at every step.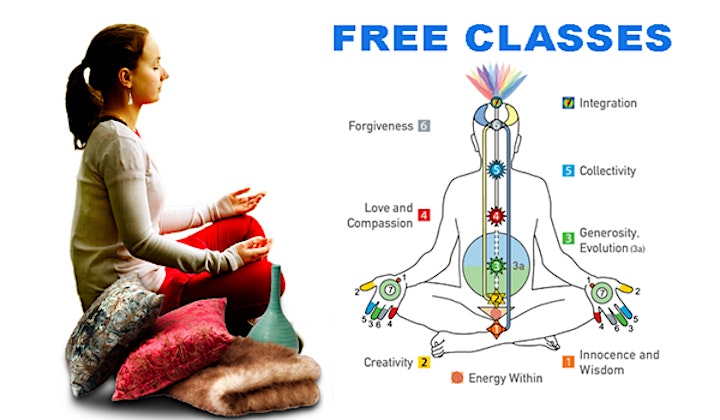 Organizer of Sahaja Meditation - Discover Peace within
Welcome to Sahaja Yoga Meditation of Cincinnati. We've been reaching out to the city since the 1980's with free classes that teach people an easy, common sense method to meditate and reach a state of inner silence we call thoughtless awareness. Why do we do it? Because it is our way to reach out to the world and share the peace and joy of meditation. We want to help individuals to help themselves by meditating away the stress, anxiety and general negativity that can get us down in life. One by one, we can make a difference. All our classes are currently online. You can join us online for guided ZOOM sessions . Sessions happen every week on Tuesday, Wednesday and Friday evenings, at 7 pm ET. All the classes are always free. Please check out upcoming events and signup on our meetup page - https://www.meetup.com/sahajameditationcincy for more details.