Calling on Our Sage Sistahs to Join Us For a Community Conversation on the Recommendations for Reparations in California.
About this event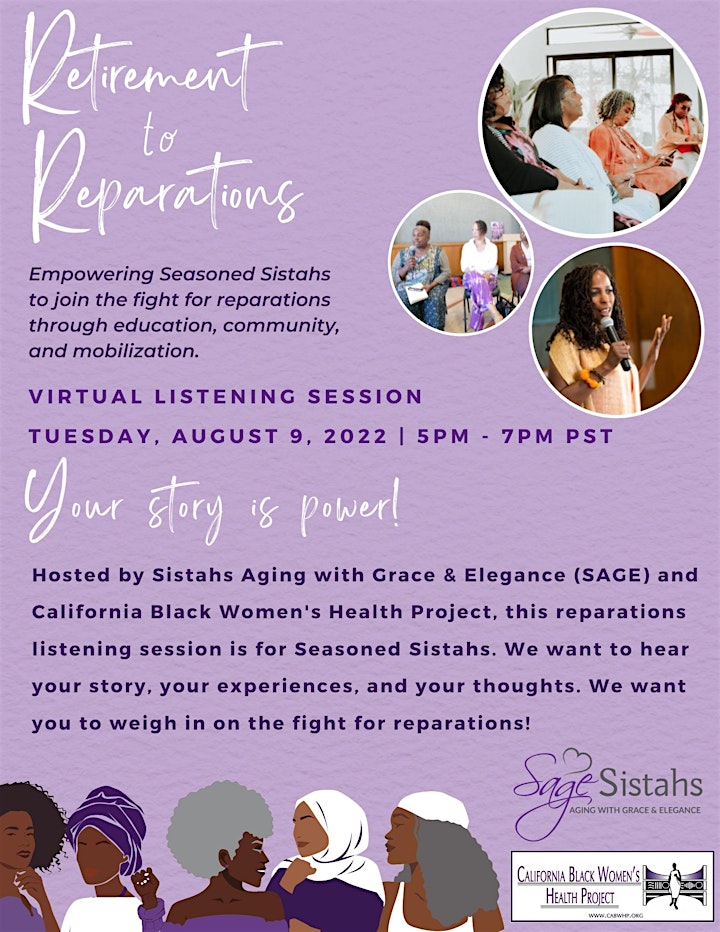 Dear Sage Sistahs:
Sistahs Aging with Grace & Elegance and California Black Women's Health Project are reaching out to ask for your support in helping us to respond to the preliminary report recommendations from the California Task Force to Study and Develop Reparation Proposals for African Americans. After reading through the 95+recommendations, we noticed that very few of the recommendations spoke directly to the needs of Seasoned Sistahs.
We are counting on our community to join us for this important conversation to elevate the voices and perspectives of Sage Sistahs in California.
The feedback from our session will be shared with the California Black Power Network, a united ecosystem of Black grassroots organizations who are working together to protect and build Black political power through policy development, civic participation, organizing, direct action, and narrative that uplifts Black culture.