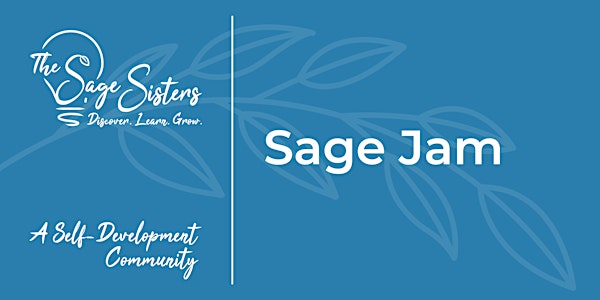 Sage Jam
A Members-only event to review, finish, and intentionally integrate what we've learned.
About this event
Attending Workshops and Book Club discussions is important for our learning, but it's easy to set the ideas and our notes aside and not take full advantage of what we've learned.
A Sage Jam is a play on a musical jam session. It's time set aside each quarter to synthesize our learning. Finish an assignment, practice what was taught, share your aha moments, ask questions, and/or explore how to apply our learning to our lives and make it our own.
What to Expect
Spend the time how you'd like. The first 30 minutes will include open discussion, sharing, and questions. The remainder of the time can be used for silent individual work or group practice. State your intention for the time at the start, mute/silence your computer as you wish, and come back at the end to share your progress. Pop in and out as your time allows.
Prep Questions
Was there an activity I did not complete from the Workshop or Book that I'd like to work on?
What pieces do I want to regularly practice or incorporate into my life? How will I do that? Do I want or need suggestions?
Who do I need to be, and what do I need to do, to take full advantage of what I have learned?
Is there something we learned that I'd like to practice with others?
This event is open to all Virtual and All-Access Sage Sisters Members. To learn about membership, visit https://thesagesisters.com/membership.