Saga Hill Cooking + Events: Intensive One Night Cooking Class (3 hour class)

Multiple Dates
Ticket Information
This event is invite-only
You need an invitation to register for this event. Contact the
host
to find out more.
Event Details
The ultimate cooking technique and dining experience in one class! Perfect for any level of cook or gourmand. This one night intensive and instructive course offers essential core cooking skills and a six course fine dining meal. During this hands-on active participation class, discussion of culinary methods are encouraged and flavor profiles are explored.
First Course 
Knife Skills:  Thai Spring Rolls with Cilantro Lime Sauce
Second Course 
Understanding Starch: Minnesota Wild Mushroom Risotto with Baby English Peas
Third Course 
Sauté Technique:  Fresh Diver Scallops with Smoked Bacon and Garlic Pistou
Sauce 
Emulsion Basics: Béarnaise Sauce
Main Course 
Beef Cuts/Section/ Preparation: New York Strip Steak with Pepper Crust
Dessert 
Sugar Craft and Chocolate Tempering: Salted Chocolate Grenache Truffle Cake and Hot Caramel Sauce
---
Organizer
Saga Hill Cooking & Events
About   
Saga Hill Cooking School s
tarted in 2007 with a mission to teach
true technique that you can put to practical use today and have the time of your life while getting down to the matter of professional cooking, decadent eating and serious, serious fun.
KITCHEN RULES
Authenticity:  No gimmicks, food fads; no sale of knick-knack kitchen gadgets or wanna be TV chefs on staff. 
Value:  We offer the most competitive pricing for the highest level of service and menu selection.
We match and exceed any competitors pricing and with a higher quality menu. That's why 90% of our clients are return customers (and friends).  
---
Chef Marianne Miller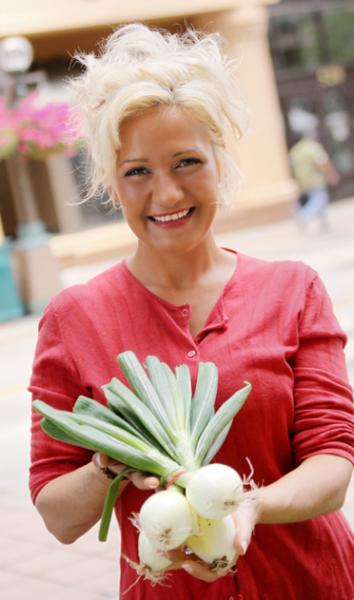 Chef Miller is a Twin Cities culinary trendsetter and author. Marianne is a continued  contributing food editor and restaurant reviewer for Minnesota's highest circulated magazine, Minneapolis St. Paul Magazine.
Miller was trained and certified at Le Cordon Bleu in Paris, where she also earned a prestigious Marriage of Food and Wine degree, The Art of Entertaining, Chef's Grand Diplome and the Leiths School of Food and Wine in London.
After her training, she spent a decade a
pprenticing at Michelin stared hotels and restaurnts, villas, yatchs and as an
executive chef for government officials, celebrities and other notable figures throughout Palm Beach, France, Italy and England.
She moved to the Twin Cities in 1999 and has held executive chef positions at The Marsh and Saks Fifth Avenue, Red, Bobino and sommelier positions at Aquavit and Nicollet Island Inn.  In addition to culinary positions at Catholic Services domestic shelters kitchens, Kids Cafe and The Suites at The Metrodome.
She has received acclaimed reviews, from winning number #1 Dish of the Yer by Dara Moskowitz at City Pages, 3 ½ stars from the Star Tribune and my more culinary accolades.
Chef Miller can be regularly seen hosting local television, radio cooking programs as well as a Guest Chef appearance at food and wine conventions throughout the United States. 

Miller describes her style as audacious, yet feminine. "I'm not afraid to take risks. My preparations are often bold, but with a light-handed approach that brings out the natural flavors in each dish. I favor sublime ingredients such as champagne, saffron and vanilla to accomplish this effect".
Check out Marianne's weekly food and beverage musings at Minneapolis St. Paul Magazine
Saga Hill Cooking + Events: Intensive One Night Cooking Class (3 hour class)