Description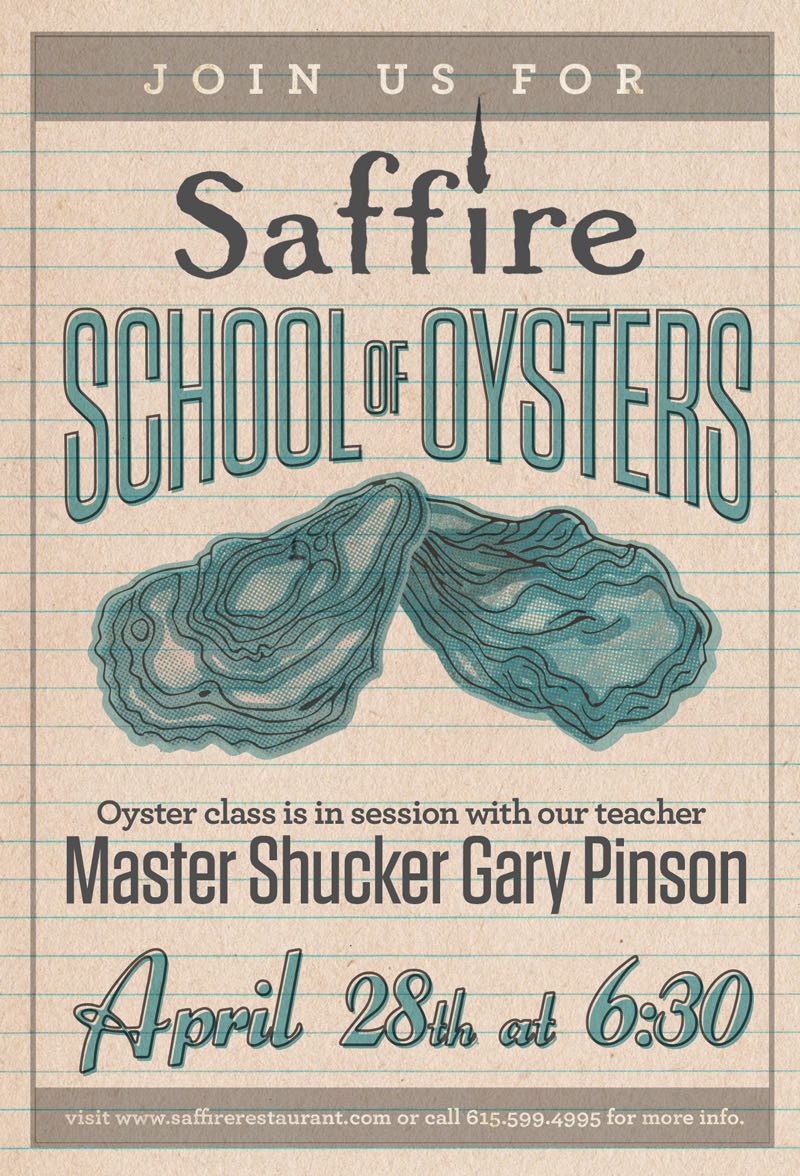 Oyster class is in session with Master Shucker Gary Pinson. Join us on Thursday, April 28th for The Saffire School of Oysters. Curious about Gary's lesson plan? Here's just a little of what he plans to cover - the difference between warm water and cold water oysters, taste profiles, importance of pairings, how to shuck, nutritional value, how to spot a bad oyster, and more. Don't forget your notebook and #2 pencil, you'll want to be taking notes!
Organizer of Saffire School of Oysters
Nestled within the historic Factory at Franklin, Saffire Restaurant and Bar is an intimate restaurant with an urban feel.  A sought-after destination for both locals and visitors, Saffire combines locally-grown produce and indigenous flavors with exotic ingredients to deliver wonderfully creative cuisine.  Its imaginative menu, led by Chef de Cuisine Jason La Iacona, welcoming surroundings and attentive service transports guests to a place where culinary meets comfort: this is Saffire.