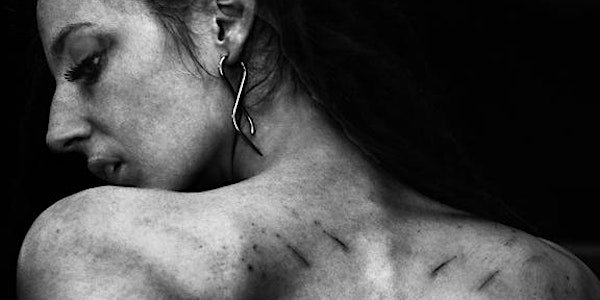 Safeword: an indulgent BDSM burlesque experience
Location
Franky Bradley's
1320 Chancellor St.
Philadelphia , PA 19107
Safeword: an indulgent BDSM burlesque experience NOTE: Proof of Vaccination Required Upon Entry
About this event
Those looking for an edgier, more kinky burlesque experience can look forward to
Safeword: an indulgent BDSM burlesque experience, taking place September 12th at
Franky Bradleys
This production is ombining the forces of two long-time staples of the scene: HoneyTree
EvilEye, the legendary Philly producer behind such shows as SlutChurch, Honeygasm and
Get You a Babe Who Can Do Both, and Sara WithoutAnH, the creator of Cirque Noir and
DecaDance.
Showcasing the sensuality and luxury of burlesque- with a darker twist, Safeword will
feature acts by gorgeous performers who are also experienced kinksters. Audiences
can prepare for rope play, suspension, sharps, impact, wax, and much more.
"Sara and I have performed together for over a decade," says HoneyTree EvilEye, who is
known for her long-running and popular show SlutChurch, which combines metal music,
kink elements, and goth aesthtic. "And we're both very passionate about introducing people
to kink in a safe and fun way. You don't have to be into everything, it might just be
interesting to watch. But we also love it when someone sees something on stage and it
sparks a new fascination that they want to try themselves."
Safeword will feature an incredible lineup of performers including:
Mxstress Lilith, producer of Inversions, a collective of pole dancers and sex
workers. They are the winner of the 7th season of Philadelphia Burlesque Battle
Royale and one of the members of Fem Dom Phila, an organization that advocates
for integrity and safety among BDSM professionals
Shay Au Lait of Siren Pack, a renowned pole dancer, burlesque artist and educator,
with over a decade of fetish and BDSM exploration, and who is also a member of the
SlutChurch troupe.
A portion of the proceeds from the door will go to benefit the Philadelphia Red Umbrella
Alliance's Relief Fund. Philadelphia Red Umbrella Alliance strives to advocate for and
service all erotic laborers in the city of Philadelphia.
The September 12th event will also feature opportunities for audience participation, and
guests will be welcome to enjoy the celebrated Franky Bradleys menu of food and drinks.
PROOF OF VACCIANTION REQUIRED TO ATTEND THE EVENT!