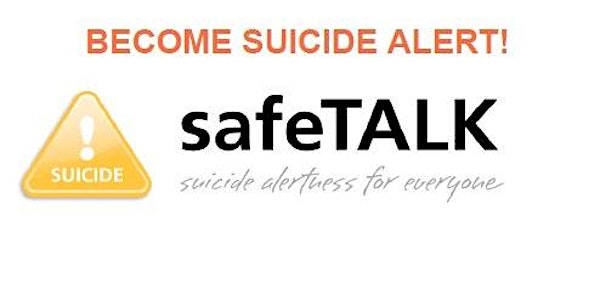 SafeTALK - Suicide Awareness for Everyone
Thanks to the Suicide Prevention Center of NYS & the Clinton County Coalition to Prevent Suicde, this training is free of charge.
When and where
Location
Plattsburgh United Methodist Church 127 Beekman Street Plattsburgh, NY 12901
About this event
All materials are provided to attendees at no charge - just bring your own pen.
Learn how to be alert and keep people safe for now - something everyone can do to keep our community suicide-safe.
Using a simple yet effective model, LivingWorks safeTALK empowers everyone to make a difference. With over 120,000 people attending each year, it's the world's fastest-growing suicide prevention training.
At this safeTALK workshop, you'll learn how to prevent suicide by recognizing signs, engaging someone, and connecting them to an intervention resource for further support.
A skilled, supportive trainer will guide you through the course, and a community resource will be on hand to support your safety and comfort.