Safer soccer game using foam ball

Saturday, December 24, 2016 from 12:00 PM to 1:30 PM (EST)
Event Details
Join us while we play soccer using a soft and light foam ball on Saturday at noon in Homewood regional park about 5 minutes north of the beltway off Plyer's Mill Road.  No soccer experience is required.  The main reason for the ball change is because of the alleged connection between permanent brain damage and some contact sports.  Our game is ideal for people who want to enjoy working out. Studies confirm that you get a better workout than by jogging or running which can lead to a weak stomach, back, and neck.  We respond to all inquiries within 24 hours but you can just show up and join us as well.  The game is free, but to enhance safety we usually require you to show the organizers your driver's license, so bring it.  We have a ref, goals, and pinneys so you don't need to bring any special colored shirts.  Please arrive on time because the captains pick teams at noon.
The game is north of the Beltway by 5 minutes or so.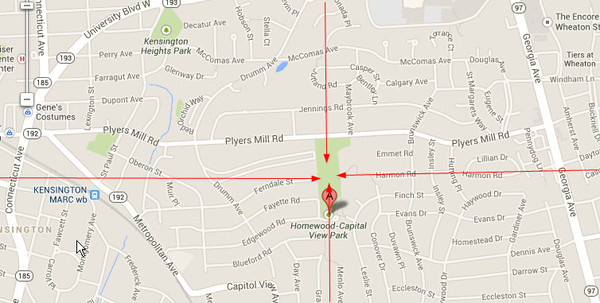 A clip from a game can be seen here.  

We respond to all inquiries within 24 hours.

Weekly email:


Another good game last week with the scores close enough that there was no next point wins ending. Salvador's team won by ~8-7.

When & Where

Capitol View-Homewood Local Park
2929 Edgewood Rd
Kensington, MD 20895


Saturday, December 24, 2016 from 12:00 PM to 1:30 PM (EST)
Add to my calendar