Safely Doing Business in this Euphoric Real Estate Marketplace
Safely Doing Business in this Euphoric Real Estate Marketplace Is this the End or the Beginning of the End for this "UP" Market cycle?
Refund Policy
Contact the organizer to request a refund.
Eventbrite's fee is nonrefundable.
About this event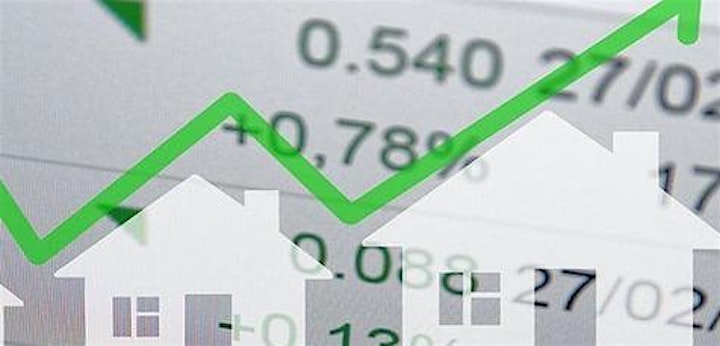 THIS WILL BE A SPECIAL BAWB VIRTUAL ONLINE ZOOM WEBINAR
Log On a little Early if you can
7:00 Pm PST the Webinar starts and ends by 8:30 Pm PST
Thursday July 15th, 2021
Real Estate Prices have gotten "Frothy" again...Market Demand, Rents & Sales Prices seem to be in a never ending upward swing...
Don't miss this opportunity to listen and learn from a savvy seasoned in the trenches Real Estate Investor who is preparing for today's ever changing Real Estate marketplace.
* Is this the End or the Beginning of the End for this "UP" Market cycle?
* How can you make money right now? By understanding some of the various uses of Leases, Options, Equity Appreciation Notes, etc.
* What's possibly the BEST opportunity RIGHT NOW!
* What other opportunities are also available?
These are the types of questions everyone seems to be asking themselves right now
Speaker: Investor, Author, Educator
Bill Tan
About Bill Tan:
Bill Tan, "The Barter Man", is a real estate and mortgage investment expert with over 30 years of experience. His clients rely on his business insight and industry knowledge to buy and sell properties and identify secured investment opportunities which generate a substantial monthly income.
Bill Tan specializes in putting the tough real estate and note deals. His ability to think fast and creatively to develop effective strategies continually amazes clients and students alike. As a former real estate broker and long-time real estate exchangor, Bill is a "transactioneer" with few equals for real estate and note deals.
He is the president of the Los Angeles Real Estate Investors Association (LAREIA) and the former president of the San Diego Creative Investors Association (SDCIA), one of the largest in the country, and the San Diego Cash Flow Association, an association of cash flow investors.
Bill continues to be a featured speaker in the real estate and mortgage investment industry. He makes presentations for local real estate and note groups, conferences and conventions nationwide and appears on many podcasts, webinars, radio and TV programs.
Bill was honored with the 2012 Industry Achievement Award at the NoteWorthy National Convention for his contributions to the note industry. Bill also earned the designation as one of the few Master Brokers of the note industry for many years and was awarded the Equity Marketing Specialist (EMS) designation for exchanging.
Tenacious, consistent, and professional, Bill brings his unparalleled market knowledge together with an extensive network of local, regional and national contacts.
THIS WILL BE A VIRTUAL ZOOM WEBINAR MEETING!
ANYONE CAN ATTEND
Thursday 7-15-2021 at 7 Pm PST Promptly
IMPORTANT: We have VERY Limited Space in the Online ZOOM Meeting Room and this event will SELL OUT so to assure yourself access PRE-Register ASAP.
Anyone and Everyone Can Attend this Zoom Meeting
This is FREE to BAWB MEMBERS in GOOD STANDING BUT you MUST PRE-Register before the Deadline.
Save $5.00 by PRE-REGISTERING which ENDS Monday 7-12-2021 @ 11:59 Pm PST
$20 for All Others if PRE-Registered by 11:59 Pm on Monday 7-12-2021
Thereafter $25.00 for anyone to Register.
IMPORTANT TWO STEPS- FOLLOW THESE STEPS
STEP # 1 -REGISTER THRU EVENT BRITE & PURCHASE A TICKET RIGHT HERE ON THIS SITE
STEP # 2 -You will then receive in the CONFIRMATION email Event Brite sends to you with a special ZOOM meeting URL link to use so you will be able to attend the Zoom Webinar.
VERY IMPORTANT - PLEASE READ THIS - Now SAVE that Zoom Meeting URL LINK and Mark it down in your Calendar! as you will NEED IT TO Access the Webinar
NOTE: There will be no refunds if you are unable to attend the Live Webinar but a Limited time Replay will be available as long as no technical glitches occur