Taking a look at Sumner schools
About this event
Join us as we come together as a community to take a look at our most important asset, our schools. Let's make sure that we are doing everything we can to Safeguard our Schools. We will take a look at curriculum, the school's financial impact on our county, state and federal influence in local schools. Most importantly we want to make sure that our children are thriving and getting the tools they need to succeed.
Join us as we hear from:
Amanda and Adam Crabb---Pastors and founders of Restoring Hope Church
Jeremy Mansfield--- Sumner County Commissioner
Elizabeth Meyers Ed.D----Independent Research Consultant on Education and Public Policy
Robin Steeman----Chair for Williamson County Moms for Liberty
Robby Starbuck----Congressional Candidate
Terri Lynn Weaver-----State Representative 40th District--Education Administrative and Education Instruction House Subcommittee
Parents of Sumner County students will also be speaking.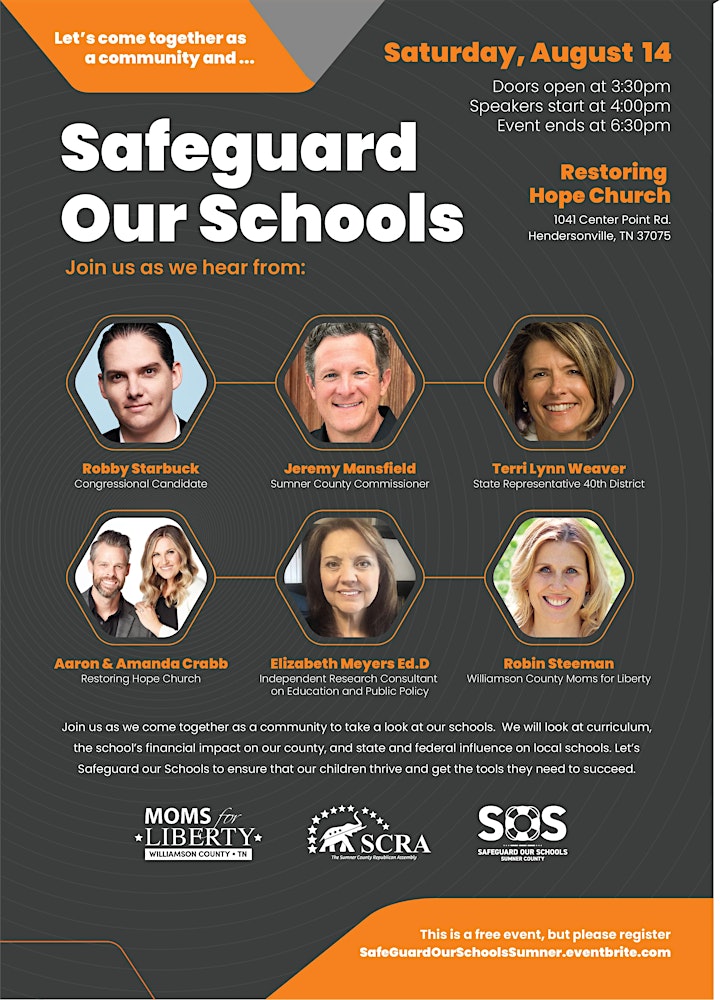 Organizer of Safeguard our Schools