SafeGarding Human Capital: Protecting our Corporate & Educational Campuses

Monday, October 22, 2012 from 8:00 AM to 5:00 PM (CDT)
Event Details
The Middle Tennessee InfraGard Chapter of the InfraGard National Members Alliance Proudly Presents:
SAFEGARDING HUMAN CAPITAL:
Protecting our Corporate & Educational Campuses
Headlines reflect events of crisis at universities and corporate campuses with alarming regularity. Everyone wants to be able to work in a safe environment, and nothing is more precious than the safety of our children.  As we send them off to higher education institutions, we need to be assured that they are in a safe and secure environment. 
This conference explores the issues and solutions regarding safety on the educational and corporate campuses, situational awareness, active shooter, emergency notification technologies, and law enforcement coordination. The program will consist of speakers and panel discussions that address these issues and how the corporate and educational institutions are preparing against such threats.
Please join us for the most Exciting, Informative and Interactive conference ever offered in Middle Tennessee.
Date: October 22, 2012                             8:00 AM-5:00 PM
Registration starts at 7:15 AM
Ticket Prices:
Non-Member Attendee $95

InfraGard and Affiliate Members $75 .

Students $75. 

Law Enforcement $50. 

Please be sure to bring your current identification to conference check-in to support the appropriate pricing of your admission.  This may include a student ID, employee badge, membership verification, etc.  Thank you!

Location:  Lipscomb University Ezell Building
Parking:   Arena West Garage (next to the Ezell Building)

Hotel Accommodations: Hampton Inn and Suites of Green Hills    Conference Rate: $140


 Featured Speakers & Topics
Full Bios on http://www.infragard.net/chapters/mid_tenn/
Keynote: Dr. Larry Barton,  New Dynamics in Managing Threats and Workplace Violence
Keynote: Fred Burton,  VP of Intelligence, Strafor – Situational Awareness
Capt. Timothy Lyon,  Virginia State Police - Virginia Tech: Lessons Learned
Jim McGinty,  VP of Training & Safety, Covenant Security - Active Shooter on Campus
Pete Martin,  President, 1st Choice Security Solutions - New Advances in Technology
 
 Panel Discussion:  Crisis Management and Safety on Campus:  Challenges, Successes and Lessons Learned
Panel Members:      Kathy Hargis, Director, Office of Risk Management, Lipscomb University
                             Buddy Peaster, Chief of Police, Middle Tennessee State University
                             Glenn McLea, Diredctor, Enterprise Security Operations, Bridgestone USA
                             Tim Portale, Chief Safety & Security Officer, HCA

Moderator:  Ray Wagner, Managing Vice President, Gartner Group
We want to thank our sponsors for making this event possible!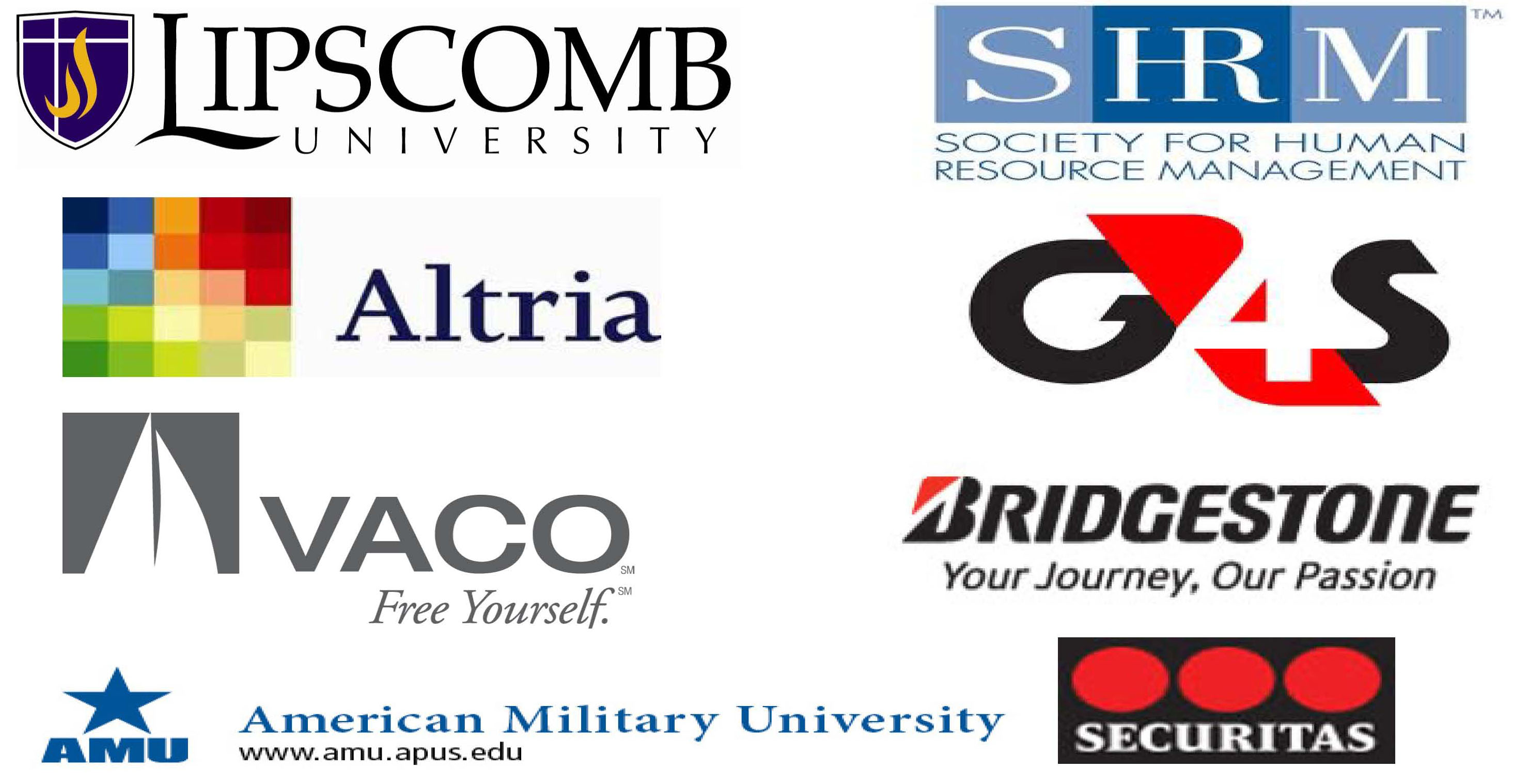 We hope to see you there!
When & Where

Lipscomb University Ezell Building
3904 Belmont Blvd
Nashville, TN 37215


Monday, October 22, 2012 from 8:00 AM to 5:00 PM (CDT)
Add to my calendar
Organizer
Middle Tennessee InfraGard Members Alliance
The Middle Tennessee InfraGard Members Alliance is one of 86 chapters in the FBI InfraGard network and a member of the InfraGard National Members Alliance.  We have over 400 members comprised of decision makers and key influencers representing the critical infrastructure and key resources for the Middle Tennessee region.
Each InfraGard chapter is geographically linked with an FBI field office, providing all stakeholders immediate access to experts from law enforcement, industry, academic institutions and other federal, state and local government agencies.
We provide our members with up to date critical security information and education via our quarterly meetings, member e-mails and now our annual conference. 

For more information about the Middle Tennessee InfraGard Members Alliance, please visit www.infragard.net/chapters/mid_tenn
The InfraGard Program began in 1996 as a collaborative effort between private sector cyber professionals and the FBI field office in Cleveland Ohio. The FBI later expanded the program to every field office in the country. In 2003 the private sector members of InfraGard formed the "InfraGard National Members Alliance" (INMA). The INMA is a non-profit Delaware LLC with 501(c)(3) status. The INMA LLC is comprised of 86 separate 501(c)(3) InfraGard Members Alliances (IMAs) that represent over 47,000 FBI-vetted, InfraGard Subject Matter Experts. The INMA has a dual-focus value proposition. It provides its members with unmatched opportunities to promote the physical and cyber security of their organizations through access to a trusted, national network of Subject Matter Experts from the public and private sectors. And, it provides government stakeholders, across the local, state, and Federal levels, with unmatched access to the expertise and experience of critical infrastructure owners and operators.  For more information about InfraGard, please visit www.infragard.net.  For more information about the INMA, please visit www.infragardmembers.org.
SafeGarding Human Capital: Protecting our Corporate & Educational Campuses