SAFe®4.5 DevOps Practitioner with SDP Certification Richmond

Thursday, June 7, 2018 at 9:00 AM

-

Friday, June 8, 2018 at 6:00 PM (EDT)
Event Details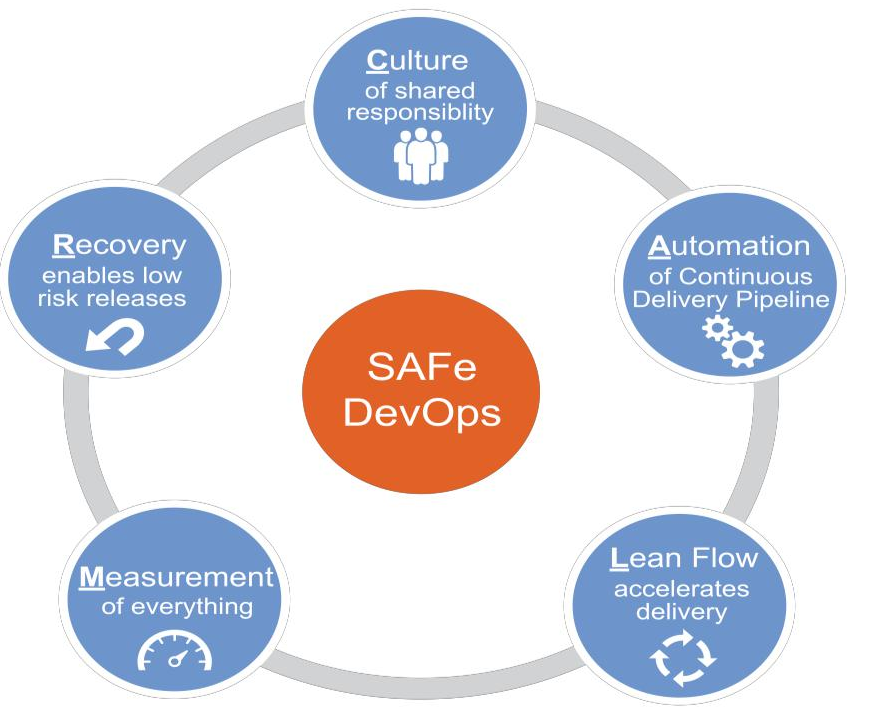 Why DevOps?
Integrated Agile approach is the need of hour and DevOps is the enabler of integrated Agile Approach. DevOps is a reliable, scalable and collaborative method of communication between development team and the other member of IT teams. Here is the set of best practices that DevOps enables.
Continuous Integration: The few features are easily and quickly integrated in the existing system.

Continuous Deployment: release management becomes easy.

Continuous Feedback: it enables easy collection and integration of the feedback from end customer.
Imagine a world where product owners, Development, QA, IT Operations, and Infosec work together, not only to help each other, but also to ensure that the overall organization succeeds. By working toward a common goal, they enable the fast flow of planned work into production, while achieving world-class stability, reliability, availability, and security.
~From Devops handbook
About SAFe Devops Certification –
A SAFe 4 Certified DevOps Practitioner (SDP) is a SAFe professional responsible for improving the complete flow of value through a Continuous Delivery Pipeline from idea to operational solution. Key areas of responsibility include participating in Continuous Exploration, Continuous Integration, Continuous Deployment, Release-on-Demand, continuous testing, continuous security, and building a culture of shared responsibility.
In this two days' workshop you will master the Devops competencies needed to accelerate time-to-market by improving the flow of value through the Continuous Delivery Pipeline.
You will be able to map the current value stream through their delivery pipeline from idea to cash and identify practices that will eliminate bottlenecks to flow.
The two days workshops will build an understanding of the complete flow of value from Continuous Exploration to Continuous Integration, Continuous Deployment, and Release on Demand.
You will explore SAFe's CALMR (Culture, Automation, Lean, Measure, Recover) approach to DevOps, which helps create a culture of shared responsibility for the full spectrum of Solution delivery.
The CALMR Approach helps align people, processes, and technology throughout the organization to achieve faster time-to-market.
You will be empowered with the tools you need to execute an implementation plan for improving their delivery pipeline, and the knowledge you need to support the plan.
You will also be eligible to take the optional SAFe® 4 DevOps Practitioner (SDP) certification exam.
 Key Areas of Competency
Describe what DevOps is and why it is important

Build a culture of shared responsibility across the value stream

Continuously explore user needs

Describe architectural considerations for continuous delivery

Build and integrate the system continuously

Improve the quality of the system with continuous testing

Deploy systems to staging and production environments continuously

Release systems to customers and manage recovery as necessary

Maintain security by inspecting continuously for vulnerabilities

Measure the flow through the Continuous Delivery Pipeline

Support a SAFe DevOps transformation in the enterprise
 Learning Goals
After attending the class, you should be able to:
Understand the CALMR approach to DevOps is, why it is so important, and be able to explain it to others

Understand the importance of continuous integration, continuous testing, and be ready to apply it

Apply the concepts of continuous security

Map their current delivery pipeline

Measure the flow of value through the delivery pipeline

Identify gaps and delays in flow

Improve the process of exploring customer needs

Improve the process of developing, building, and integrating continuously

Improve the process of continuously deploying to staging and production environments

Improve the release process

Execute an action plan for their DevOps transformation
Topics Covered
Introducing DevOps

Mapping your Continuous Delivery Pipeline

Gaining alignment with Continuous Exploration

Building quality with Continuous Integration

Reducing time-to-market with Continuous Deployment

Delivering Business Value with Release on Demand

Taking action
What You Will Get
The class registration includes:
Attendee workbook

Preparation and eligibility to take the exam

One-year membership to the SAFe Community Platform

Certification of completion

SAFe DevOps Practitioner certification upon passing of exam
You must attend both days of the course in order to qualify for the exam.
Who will benefit?
The following will benefit from this course:
All members of an Agile Release Train

Development Managers, Engineering Managers

Configuration Managers, Release Managers

Development Leads, Developers, UI/UX Developers

Infrastructure Architects, System Architects

Product Managers, Product Owners

System Administrators, DBAs, InfoSec

QA Managers, Testers

Release Train Engineers, Scrum Masters
Exam Requirements
The first step toward becoming a SAFe Certified Professional is to attend the SAFe 4 DevOps Practitioner course. This is a requirement, because attending the course provides access to all the study materials and the exam. Note that attending the course does not guarantee passing the exam.


Exam Details
Exam name – SAFe 4 DevOps Practitioner Exam

Exam format – Multiple choice, multiple response

Exam delivery – Web-based (single-browser), closed book, no outside assistance, timed

Exam access – Candidates can access to the exam within the SAFe Community Platform upon completion of the 

SAFe 4 DevOps Practitioner course

Exam duration – Once the exam begins, candidates have 90 minutes (1.5 hours) to complete the exam.

Number of questions – 45
Passing score – 33 out of 45 (73%)

Language – English

Exam cost – First exam attempt is included as part of the course registration fee if the exam is taken within 30 days of course completion. Each retake attempt costs $50.

Retake policy – Second attempt on exam (first retake) can be done immediately after first attempt. Third attempt requires a 10-day wait. Fourth attempt requires a 30-day wait. Contact 

support@scaledagile.com

 for any retake questions.
Exam Study Materials
The exam is designed to measure knowledge and skill related to the job role. We highly recommend candidates use a variety of resources to prepare for this exam including:
Course Materials – 

The course materials are an essential artifact from the course and can be downloaded from the SAFe Community Platform. These materials can be used to reference back to the content that was specifically presented during the class.

Study Guide –

 This comprehensive guide details the job role and all resources related to the exam, including a detailed reading list. Access is available through the Learning Plan in the SAFe Community Platform upon course completion.

Practice Test –

 The practice test is designed to be predictive of success on the certification exam*, and it has the same number of questions, level of difficulty, and time duration. It is part of the Learning Plan in the SAFe Community Platform and can be taken an unlimited number of times at no cost. *This is not the actual exam and passing it does not guarantee success on the certification exam.

Sample test –

 Download questions
What Attendees Get
Becoming a certified SAFe 4 Certified DevOps Practitioner requires an exceptional range of skills and is a career path for many Scrum Masters. Certification includes:
SAFe 4 Certified DevOps Practitioner PDF certificate

SAFe 4 Certified DevOps Practitioner 

digital badge

 to promote the accomplishment online

One-year membership to the SAFe Community Platform, which includes access to the SDP Community of Practice

A variety of learning 

resources

 to support certified professionals during their SAFe journey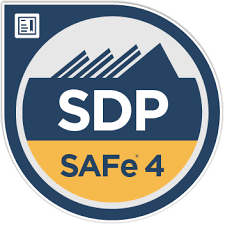 Prerequisites
All are welcome to attend the course without prior knowledge.
Cancellation Policy
Substitutions are accepted at any time. Cancellations must be notified by email and refunds will be provided according to the following:
We reserve the right to postpone or cancel this event if there are less than 5 registrations or if presenters are unable to attend due to illness. If necessary, you will be notified no later than 5 days prior to the event and all registration payments will be refunded promptly. We will not be responsible for any other costs incurred.
By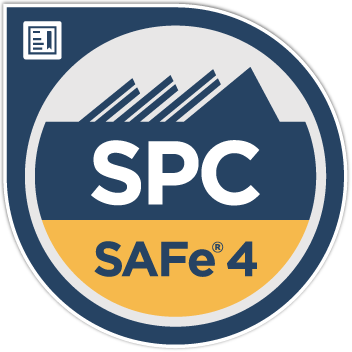 Organised by: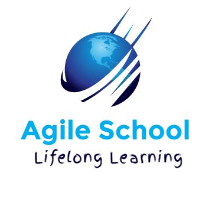 In partnership with: 

Save This Event
When & Where

TBD
Richmond
Richmond, Virginia


Thursday, June 7, 2018 at 9:00 AM

-

Friday, June 8, 2018 at 6:00 PM (EDT)
Add to my calendar
Organizer
"It's not your aptitude but your attitude that determines your altitude"
Since the foundation in 2016,  Agile School offers agile guidance to the organizations and individuals that help them deliver.
Whether you're introducing agile  Scrum. Kanban or SAFe to your organization or want to make good teams great, we can help you succeed with agile.
To leverage the benefits that Agile brings to Corporate & Organizations, Agile School supports teams, programs and management in adopting the Agile way of working.
Focusing on short-cycled value delivery, we use our expertise and experience.
Agile School provides effective training, pragmatic coaching and organizes events to ignite, sustain, and reinforce the Agile mindset.
Agile School provides a variety of services that can help any organization adopt and improve their use of agile processes and techniques in order to build extremely high performance development organizations.
Whether you are interested in coaching, consulting or training, we can help.
Objective
The objective of the company is to render personnel services and to take on complete projects in the fields of IT, Management, Digital Transformation, Agile Transformation, Telecommunications, New Media, the Energy sector and Banking.
Our aim is to find the ideal solution for companies of all sizes and from all sectors.
By choosing our company as business partner you benefit from our experience, our national and international contacts and cooperation partners.
In providing these services we have constantly made a considerable contribution to reducing costs and increasing efficiency for our customers.
Our long-term success is based on the wide range of solution methods we can apply to handle your individual requirements.
 Agile School provides following certified trainings & workshops on public & private basis.
Leading SAFe® (SA) by Scaled Agile

SAFe® Practitioner (SP) by Scaled Agile

SAFe® Scrum Master (SSM) by Scaled Agile

SAFe® Advance Scrum Master (SASM) by Scaled Agile

SAFe® Product Manager / Product Owner (PMPO)

SAFe® 4.0 Program Portfolio Management (PPM)

Team Kanban Practitioner (TKP) by Lean Kanban University

Kanban System Design (KMP I) by Lean Kanban University

Flow Optimization and Kanban Cadences (KMP II) by LKU

iSQI Certified Agile Essentials (CAE)

iSQI Certified Agile Business Analyst (CABA)
iSQI Certified Agile Tester (CAT)

ICAgile Certified Agile Foundations (IAF)

PMI Certified Agile Certified Practitioner

Product Delivery Planning Workshop

Lean Agile Vision and Effective User Story Writing Workshop
Please contact us to discuss how we can help you Succeed with Agile.
Agile School