Safe Water For Newark : Civic Engagement Workshop for Community Leaders
Description
JOIN US FOR A CIVIC ENGAGEMENT WORKSHOP FOR COMMUNITY LEADERS
This is a SAFE WATER FOR NEWARK EVENT hosted by the Newark Education Workers Caucus and the Natural Resources Defense Council (NRDC)
WHEN: Wednesday, February 6, 2019
Time: Buffet Refreshments at 5:30 p.m. | Program begins at 6:00 p.m.
WHERE: Greater Newark Conservancy, 32 Prince Street, Newark, New Jersey 07103
What can you do as a community leader to help raise awareness about lead in drinking water? What resources are available for concerned families? Come learn the latest about Newark's lead in drinking water problem and how it's impacting members of your organization, congregation, and neighborhood. Community and technical experts will be available to answer your questions, share important information about the health effects of lead on young children, and provide materials to bring back to your members.
REGISTER TODAY: RSVP via this link or to Terrance L. Bankston at 973-547-9616 or email SafeWaterForNewark@gmail.com
REGISTER ONLINE AT: www.SafeWaterForNewarkFebruary2019.eventbrite.com
All attendees must RSVP and complete online registration no later than January 28, 2019.
THE TIME IS NOW. THIS IS A CALL TO ACTION REGARDING THE WATER CRISIS IN NEWARK.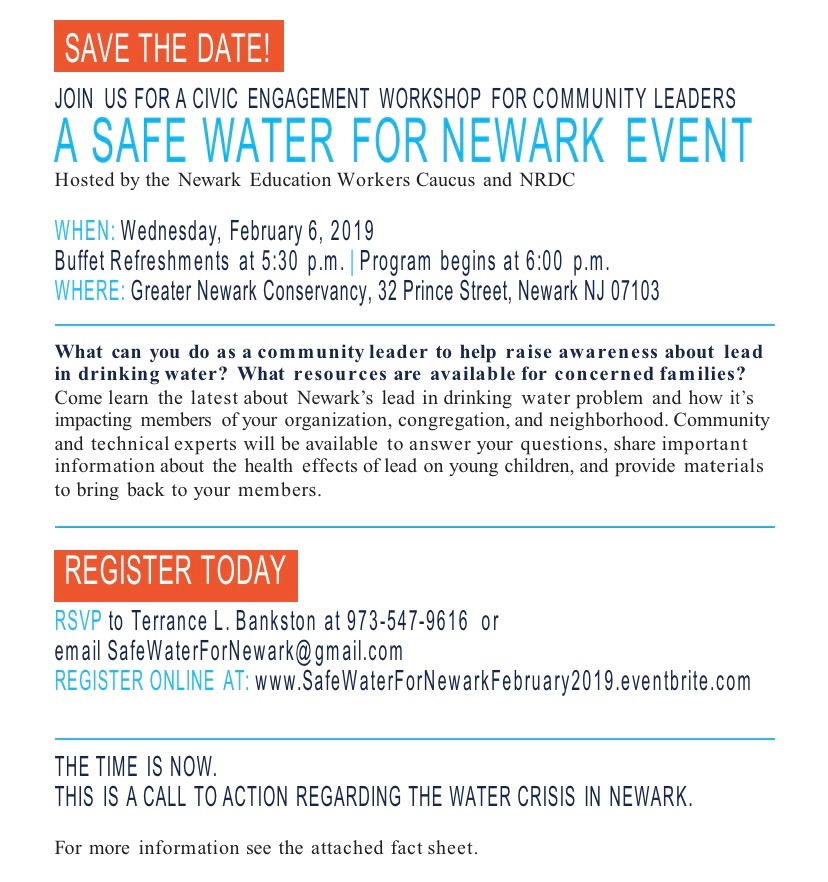 For more information see the fact sheet below (with map). *Also available in Spanish and Portuguese.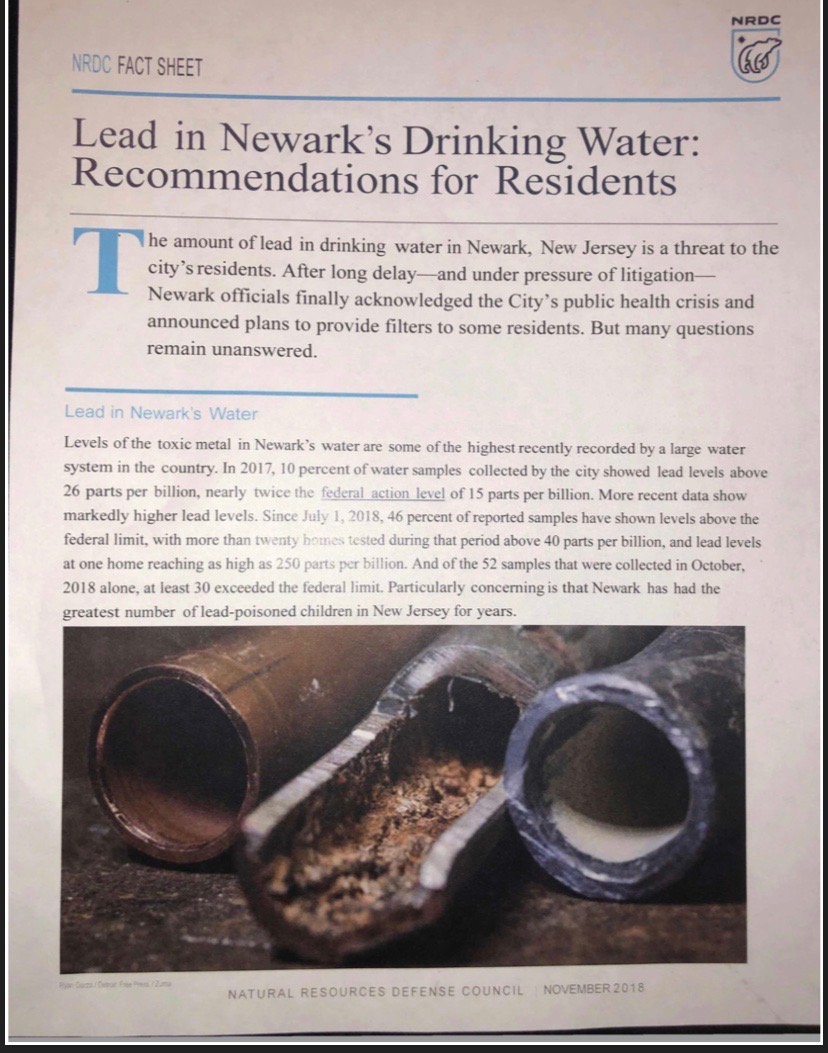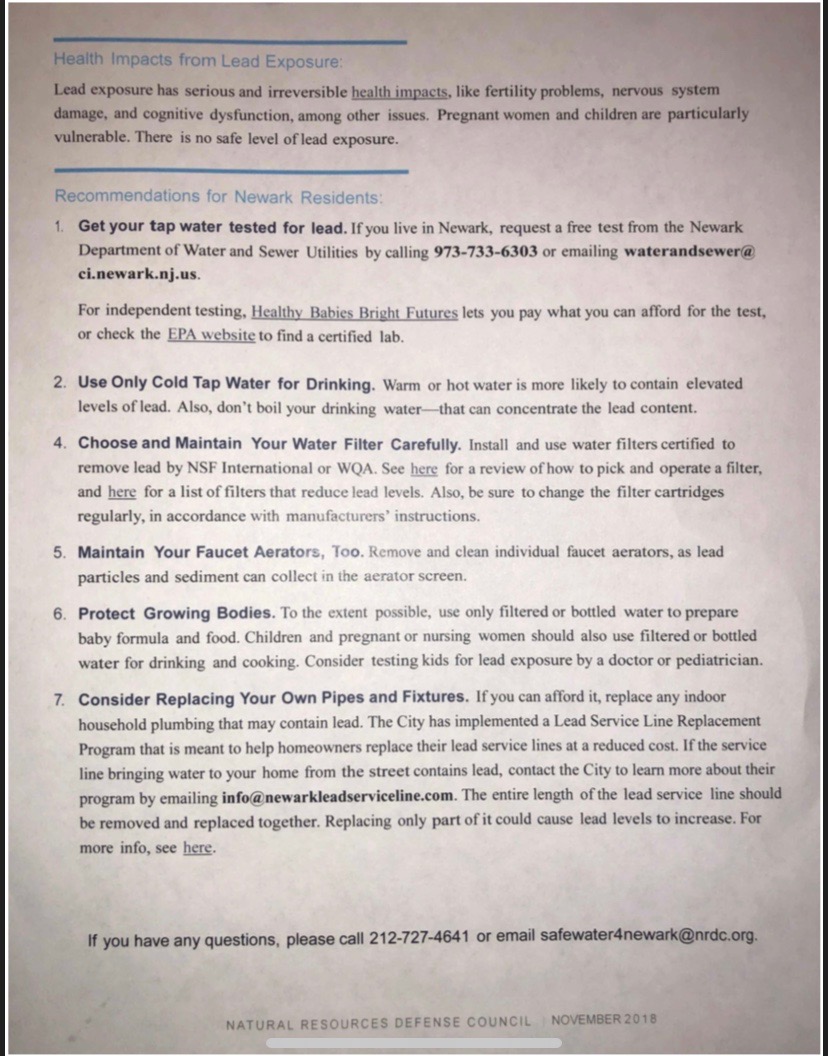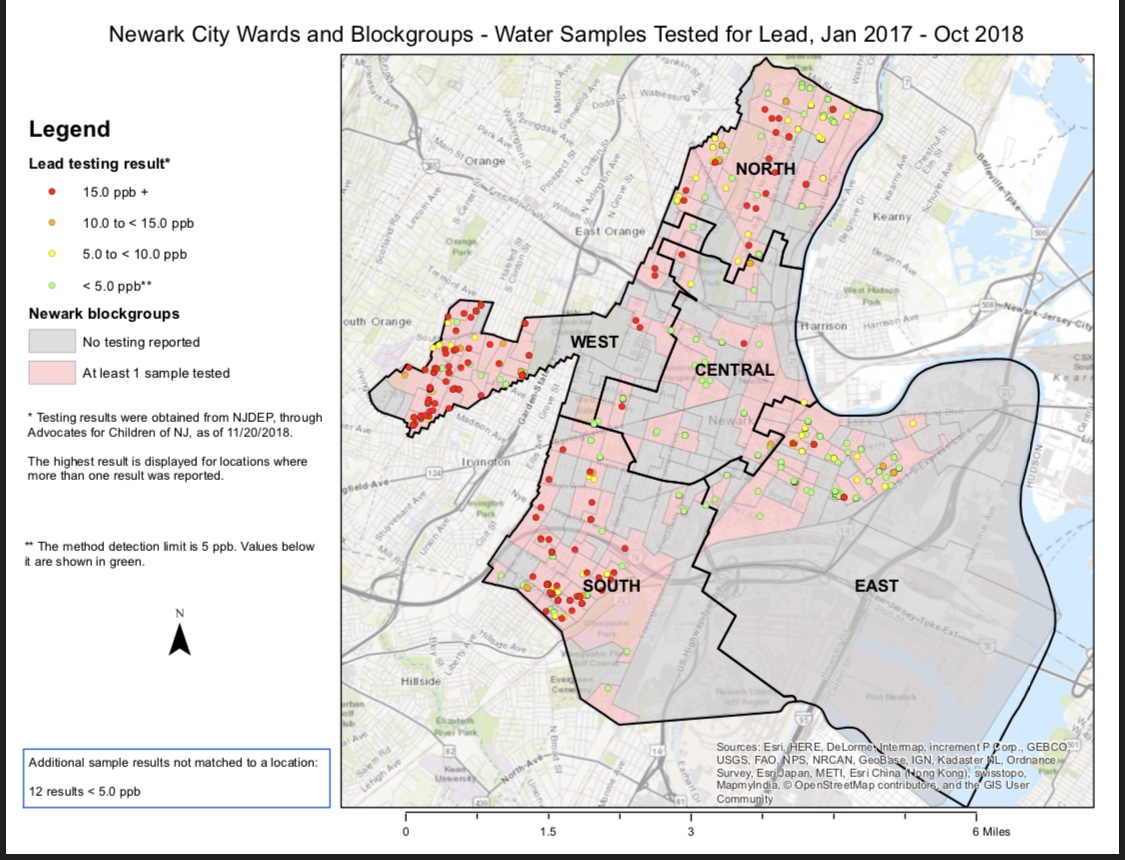 #NRDC #SafeWaterForNewark