About this Event
Develop a skillset that is in high demand worldwide by becoming a Certified SAFe® 4 Scrum Master (SSM).
Attending the class makes you eligible to take the exam and become a Certified SAFe® Scrum Master (SSM).
**Money back guarantee**
**Breakfast, Lunch, Tea/Coffee and refreshments are included in ticket price**
In this two-day course, attendees will gain an understanding of the role of a Scrum Master in a SAFe enterprise. Unlike traditional Scrum Master training that focuses on the fundamentals of team-level Scrum, the SAFe Scrum Master course explores the role of the Scrum Master in the context of the entire enterprise, and prepares attendees to successfully plan and execute the Program Increment (PI), the primary enabler of alignment throughout all levels of a SAFe organization.
This includes learning the key components of Agile at scale development, how Scrum is facilitated throughout the enterprise, and how to execute Iteration Planning.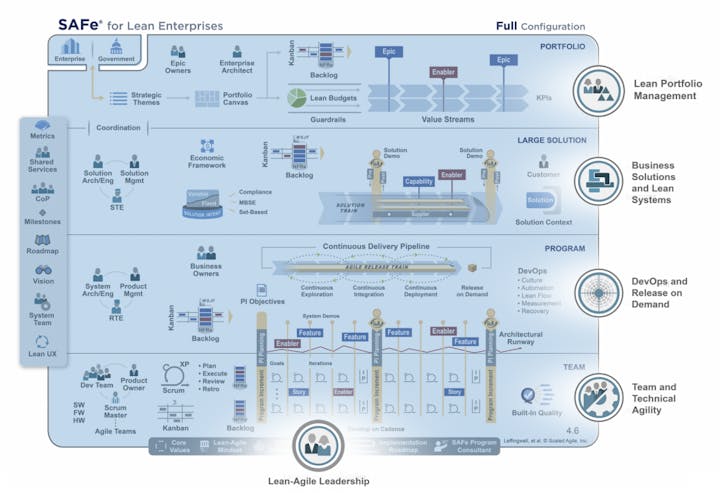 Topics Covered:
Introducing Scrum in SAFe
Characterizing the role of the Scrum Master
Experiencing Program Increment planning
Facilitating Iteration execution
Finishing the Program Increment
Coaching the Agile team
Who should attend
All are welcome to attend the course, regardless of experience. The following prerequisites are recommended for those who intend to take the SAFe® Scrum Master (SSM) certification exam:
Familiarity with Agile concepts and principles
Awareness of Scrum, Kanban, and XP
Working knowledge of software and hardware development processes
Above all, anyone who wants to give their career an edge should be certified in Agile; and what better than the leading framework in the marketplace - SAFe
The class registration includes:
Professionally printed workbook
Preparation and eligibility to take the SAFe® 4 Scrum Master (SSM) exam
One-year membership to the SAFe Community Platform
Course certificate of completion
Breakfast, Lunch, Tea/Coffee & Refreshments
Attendees who pass the certification exam will receive:
SAFe Scrum Master certificate
A SAFe 4.6 Scrum Master digital badge to promote your accomplishment online
Access to a variety of learning resources to support certified professionals during their SAFe journey
Attendees may also be eligible to apply for 15 PDUs toward their continuing education requirements with the Project Management Institute (PMI) for PMP, PgMP, and PMI-ACP certifications.
Skillbook Academy offers a wide choice of certification programs for corporate as well as individual participants. Our programs are designed to meet industry demand and competency gaps in job roles.
ALL our trainers are industry leaders in Agile coaching and implementation with minimum 12 years experience in various industries implementing Agile frameworks such as SAFe, Scrum, Kanban, XP and DevOps.
Our trainers are Certified SAFe® 4 Program Consultant (SPC) from Scaled Agile (provider of SAFe certification) as well as Certified Scrum Professional (CSP) from Scrum Alliance.
For any inquiries, call +1 647-781-7392 or email at info@my-skillbook.com