SAFe PM/PO Class

Tuesday, January 10, 2017 at 8:30 AM

-

Wednesday, January 11, 2017 at 5:00 PM (CST)
Event Details
Course Description
SAFe® 4.0 Product Manager/Product Owner with PMPO Certification
Delivering customer value through effective execution and coordination of program increments in the enterprise
In this two-day course, you will learn how the roles of Product Manager, Product Owner, Solution Manager, and Epic Owner drive the delivery of value in the SAFe enterprise. You'll get an overview of the Scaled Agile Framework® (SAFe®), the Lean-Agile mindset, and an understanding of how the Product Manager and Product Owner roles operate in the enterprise to drive the delivery of value. Finally, you will get an in-depth understanding of the specific activities, tools, and mechanics used to effectively deliver value to the enterprise.
By the end of this course, you should be able to write Epics, Capabilities, Features, and User Stories within the context of SAFe, and have a solid foundation for managing backlogs and programs in a Lean-Agile enterprise.
Target Audience:
The following will benefit from this course:
Product Managers, Product Line Managers, Product Owners, Business Owners, and Business Analysts
Solution Managers, Portfolio Managers, Program Managers, PMO personnel, and Process Leads
Enterprise, Solution, and System Architects
Associated Certification: SAFe PMPO
Benefits:
After this course, you should be able to:
Identify the major components of the Scaled Agile Framework
Connect the Scaled Agile Framework to core Lean-Agile principles and values
Identify key roles and responsibilities within a SAFe implementation
Contribute to Portfolio content using epics and the Portfolio kanban
Apply Value Stream strategies to define and manage solution value
Engage in Product Manager strategies
Operate as a SAFe Product Owner
Develop a stakeholder engagement plan
Build and grow communities of practice
Course Outline:
SAFe 4.0 PM/PO Introduction
Embracing the Lean-Agile mindset
Exploring Product Manger and Product Owner roles
Contributing to Portfolio content
Defining and managing solution value
Being an effective SAFe Product Manager
Being an effective SAFe Product Owner
Engaging stakeholders
Building your Communities of Practice
Prerequisites:
One or more of the following prerequisites are recommended for students planning to attend this course and take the PMPO certification exam:
Leading SAFe® 4.0
Leading SAFe® Live Lessons 4.0
SAFe experience
SAFe® Certification
Attending the class prepares you to take the exam and become a certified SAFe® Product Manager/Product Owner (PMPO).
SAFe® Certification Kit
Attendees who pass the exam will receive:
A SAFe PM/PO certificate
One-year certified membership as a SAFe PM/PO
A SAFe PM/PO branding kit with the PMPO certification mark
 Materials:
The class registration includes:
Two days of instructor guided learning
Attendee workbooks
Eligibility to take the SAFe PM/PO exam
One-year membership to Scaled Agile, with access to members-only resources such as webinars, workbooks, guidance presentations, and advance notice of upcoming SAFe products
SAFe PM/PO (PMPO) attendance certificate upon request
Annual Renewal
Renewals are from the date of certification.
Renewal fee: $100
10 continuing education/outreach hours
Professional Development Units (PDUs) and Scrum Education Units (SEUs)
Attendees may be eligible to apply for 16 Continuing Education – Strategic PDUs toward their continuing education requirements with the Project Management Institute (PMI) for PMP and PMI-ACP certifications
Attendees may be eligible to apply for SEUs under category C, toward earning or renewing their CSP through Scrum Alliance
Instructor Bio:
Kevin Rosengren -- SPC, CSPO
Kevin Rosengren, with over 17 years in software product management experience, has been a Scaled Agile Framework Program Consultant (SPC) since 2012. An active product manager, leader as well and Agile team and transformation coach, Kevin has worked with both small and large enterprise companies spanning financial services, aviation and government industries.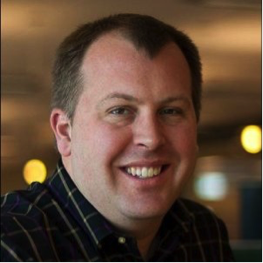 Save
Save
Save
Save
Save
Save
Save
Save This Event
When & Where

444 North Michigan Ave.
Suite 1200
Chicago, Illinois 60611


Tuesday, January 10, 2017 at 8:30 AM

-

Wednesday, January 11, 2017 at 5:00 PM (CST)
Add to my calendar
Organizer
Applied Frameworks, Inc.
Applied Frameworks focuses on delivering the Right Product to the Right Market at the Right Time with the Right Process.