Description
Build the skills needed to become a high-performing team member of an Agile Release Train (ART)—and learn how to collaborate effectively with other teams—by becoming a SAFe Practitioner (SP). During this two-day course, you'll gain an understanding of the role of the Agile Team in a Scaled Agile Framework (SAFe) enterprise, taught by a SAFe Silver Partner and an instructor with real world experience as a Release Train Engineer, Scrum Master, Product Owner, and Scrum Team Member within multiple Agile and SAFe implementations at HP and Verimatrix.
Attendees will gain an in-depth understanding of the ART, how it delivers value, and what they can do to effectively perform their role using Scrum, Kanban, and XP. They will also learn how to write stories and break down features, plan and execute iterations, and plan Program Increments. Finally, they'll learn about the continuous delivery pipeline and DevOps culture, how to effectively integrate with other teams in the program, and what it takes to continuously improve the train.
Learning Goals
To perform the role of a SAFe® Practitioner, attendees should be able to:
Apply SAFe to scale Lean and Agile development in their enterprise
Know their team and its role on the Agile Release Train
Know all other teams on the train, their roles, and the dependencies between the teams
Plan Iterations
Execute Iterations and demonstrate value
Plan Program Increments
Integrate and work with other teams on the train
Topics Covered
Introducing the Scaled Agile Framework (SAFe)
Building an Agile Team
Planning the Iteration
Executing the Iteration
Executing the Program Increment
What Attendees Get
The class registration includes:
Lunch and coffee

Attendee workbook
Preparation and eligibility to take the SAFe® Practitioner (SP) exam
Two practice exams and an exam study guide
One-year membership to the SAFe Community Platform
Course certificate of completion. Attendees must attend both days of the course in order to qualify for the exam.
Eligibility to apply for 15 PDUs to help maintain certifications such as PMP, PgMP

Eligibility to apply for 15 Scrum Alliance SEUs (Category C) upon completion of the course


Who will benefit?
The following individuals will benefit from this course:
Team members who apply Lean and Agile at scale
All members of an Agile Release Train preparing for launch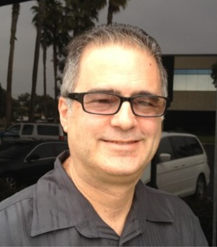 Ron Cohen has been a key Agile Change Agent in the launch and continuance of two Agile Release Trains at Verimatrix for over four years. He is currently a Release Train Engineer and earlier was a Product Owner and a Scrum Team Member as a Senior QA Engineer. Previously at HP, he was a Scrum Master and Scrum Team Member as a Senior Software Designer and Technical Writer. Ron has 35+ years in the software field; other roles he has held include: Development Manager, QA Manager, Agile Lifecycle Project Manager, Program Manager, and Business Analyst. Ron holds a graduate degree in Computer Science. Ron has trained hundreds of students in SAFe and Scrum.org Scrum Guide courses. Ron will share his real world experiences with Scaled Agile Framework implementation, and compare and contrast to non-scaled Agile implementation.
Cancelation policy: Full refunds will be issued for cancelations made more than 30 days from the start of the course. For cancellations less than 30 days prior to course start, registrants may contact us to change their registration to another offering.
Exact location in San Diego will be dependent upon number of registrants. Students will be notified of exact location at least 2 weeks prior to training.
Notice: If you are booking travel please be sure to book refundable tickets. If 4 or more students do not register for the course, the course will be canceled and you will be notified of cancellation at least 2 weeks prior to class. Sprint Ahead will not be responsible for any canceled airline or hotel reservations.

For group rates, on-site intact training or any questions contact darcy.kruse@gosprintahead.com.
See our other SAFe certification and training offerings.