Description
Transitioning to Lean-Agile practices for building technology-based capabilities is especially challenging in the government context. But issues of legacy governance, contracting, and organizational barriers can be overcome with the right information and strategies. During this two-day course plus one-day workshop, attendees will learn the principles and practices of the Scaled Agile Framework® (SAFe®), how to execute and release value through Agile Release Trains, and what it means to lead a Lean-Agile transformation of a program inside a government agency.
Attendees will gain an understanding of the Lean-Agile mindset and why it's an essential foundation for transformation. They'll also get practical advice on building high performing, multi-vendor Agile teams and programs, managing technology investments in Lean flow, acquiring solutions with Agile contracting, launching the program, and planning and delivering value using SAFe. Attendees will also learn how specific leadership behaviors can drive successful organizational change, even in government.
Instructor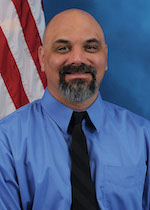 Marshall Guillory is a principal consultant working with the BLS Business Agility Services group.
Throughout his career, he has performed in both technical and leadership roles as a consultant, trainer, manager, software developer, product owner, and business owner responsible for growth and fostering environments where high-performing teams flourish as innovators.
As a senior information technology executive and professional, Agile coach and servant leader & change agent Marshall drives positive, results-oriented organizational transformations towards the Agile End Game of comprehensive, organic organizational business agility and innovation.
Entrepreneurship and intrepreneurship have always been a motivator for Marshall as he started his business career with several information technology services startups. He later began a career serving U.S. Federal Government agencies and military in various technical and leadership positions as a software developer, Scrum master, Agile Coach, project manager, program manager, and director.
Marshall has led several Lean-Agile and SAFe implementations, most recently a successful implementation of the SAFe for the FAA's Enterprise Services Center and an ongoing implementation at Emerson Corporation.
His certifications and expertise include OrgMindset Enterprise Coach (OMEC), Scaled Agile Framework for Lean Enterprises SPCT Candidate (SPCT), (SAFe) 4.0 Program Consultant (SPC4) Instructor and Practitioner, SAFe Release Train Engineer (RTE), Scrum Alliance Certified Scrum master (CSM), Scrum Alliance Certified Scrum Product Owner (CSPO), Program/Project Management Professional.
He participates as a board member of Big Lake Software, as an author for blogagility.com, and in several Lean-Agile communities of practice.
Quick Overview
Where?
Dominian Room - Executive Office Suites
8200 Greensboro Drive, Suite 900, McLean, Virginia 22102
Why?
You have an interest in becoming a servant leader driving and influencing organizational change.
What's next?
Go SAFe! Big Lake Software is prepared to serve and guide your SAFe implementation.
Pre-requisites?
There are no prerequisites to take this course. All stakeholders working in a Lean-Agile environment or transformation are welcome to attend.
Contact for more information? training@biglakesoftware.com
---
Logistics
The class will start at 8:00 a.m. each day until 6 p.m. with a 30-minute lunch. Instruction and learning time will be 8 hours each day for a total of 24 hours. A light breakfast, lunch, beverages, and snacks are provided with the course so that we can maximize collaboration and social time together.
Who will benefit?
This course is designed for government leaders and influencers who can guide the decision to adopt SAFe within their agency or program. Examples include:
Executives, directors, branch chiefs
Managers of development, engineering, QA, architecture, operations, support
Program and project managers
Program/Project Management Office (PMO)
Learning Goals
To perform the role of a SAFe® for Government leader, attendees should be able to:
Transition government programs from traditional software and systems development models to Lean-Agile and DevOps mindset, principles, and practices using SAFe
Adapt technology strategy, budgeting and forecasting, acquisition, compliance, and governance processes to flow-based practices using emerging government guidelines
Organize government programs into one or more Agile Release Trains (ARTs) and execute in Program Increments (PIs)
Explore Large Solution coordination in a government and multi-vendor environment
Identify and internalize the mindset and leader behaviors essential to successful Lean-Agile transformation
Follow success patterns for SAFe implementations adapted to the government context
Build a preliminary outline of next steps to begin and/or accelerate the SAFe implementation in your program or agency
Topics Covered
Advancing Lean-Agile in government
Embracing a Lean-Agile mindset
Understanding SAFe principles
Creating high-performing Agile teams and programs
Planning with cadence and synchronization
Supporting program execution
Mapping the path to agency and program agility
Leading successful change
What Attendees Get
The class registration includes:
Attendee workbook
One-year membership to the SAFe Community Platform
Course certificate of completion
One Certification exam attempt upon General Availability of the course
Prerequisites
All are welcome to attend the course, regardless of experience. However, meeting the following prerequisites will make the training more productive.
A foundational understanding of the Agile Manifesto, SAFe House of Lean, and SAFe Principles is required using pre-work suggestions
A foundational understanding the full lifecycle of government technology programs is helpful
Registered attendees will receive a list of readings and videos specific to Agile in government that will be beneficial to review before the course
SAFe Certification Kit
Attendees who pass the certification exam will receive:
SAFe® 4 Government Practitioner certificate
A SAFe® 4 Government Practitioner digital badge to promote your accomplishment online
A one-year certified membership as a SAFe® 4 Government Practitioner, which includes access to the SGP Community of Practice
Access to a variety of learning resources to support certified professionals during their SAFe journey
Annual Renewal
Certifications expire one year from the date the certification is earned.
---
FAQs
What are my transportation/parking options for getting to and from the event?
Parking is available at the location.
How can I contact the organizer with any questions?
Please email us at training@biglakesoftware.com.
Can I update my registration information?
Yes, please use the Eventbrite application or e-mail us at training@biglakesoftware.com. Please see sections above if changes are needed to be made to your reservation.
Is my registration fee or ticket transferrable?
Yes. Please contact Big Lake Software at training@biglakesoftware.com.
Is it ok if the name on my ticket or registration doesn't match the person who attends?
No, the registration must be made in the name of the person attending the course as that name will be submitted to Scaled Agile, Inc. for eligibility to take the exam. Please e-mail us to make the name change before the course starts.