Safe Family Self-defense & Krav Maga, Parent & Child ages 8 & Up, October
Description
Executive Self-defense and Fitness present a parent and child self-defense class – "Safe Family Self-defense". The four week sessions will cover situational awareness, how to handle verbal and physical conflict and will concentrate on real application techniques of self-defense which are Krav Maga based. These are skills which translate into learning to deal with bullies, building self-esteem and overall confidence. The sessions are open to children ages 8 years old and up with a parent or guardian as their class partner. Parents will work with their child throughout the four week session as their partner in the class. Each session requires registration and tuition. Wear normal workout attire or comfortable clothing. Bring a water bottle to each time.
Who: Ages 8 and up with Parent/Guardian
What: Safe Family Self-defense & Krav Maga
When: 4 total classes in each session.
Session 2 Class Dates:
October 1 – 6pm to 6:45p
October 2 – 6pm to 6:45pm
October 15 – 6pm to 6:45pm
October 22 – 6pm to 6:45pm
Where: Executive Self-defense and Fitness
9630 W. Virginia Parkway #300
McKinney, TX 75071
469-777-6621
www.ExecutiveSelfDefenseAndFitness.com
Tuition: $125 for one parent and one child registered together as partners. EARLY BIRD REGISTRATION - SAVE MORE! Includes 4 week training session, one t-shirt for child and one t-shirt for adult.
*T-shirt style preselected by studio
*No refunds after attendance of any class in the session
*If parent unavailable for a certain session, a guest adult may/should take their place as child's partner for that certain session.
*Registration is for one child and one adult and is not to be used interchangeably between multiple family members.
About the Instructors:
Matt Cole has been training at ESDF for three years. Matt has 10 years of experience coaching youth sports combined between his two daughters, is a volunteer for his Church's youth program and co-leads a middle school Bible study at First United Methodist in downtown McKinney. Matt is also a regular chaperone for youth camps and field trips making him a valuable asset in leading our Youth Training Program at ESDF. His favorite quotes are from Teddy Roosevelt, "Do what you can, with what you have, where you are." and from a sign from his 8th grade math teacher's classroom, "Tell me, I'll forget. Show me I'll remember. Involve me, I'll understand". He brings both of those in spirit to class every night as he helps in the progression of new students.
Cedric Jordan is Krav Kick Instructor at Executive Self-Defense and Fitness, LLC. He has over 14 years of Martial Arts experience and currently holds a 3rd Dan (Degree) Black belt in TaeKwonDo and is a certified NASM Mixed Martial Arts Conditioning Specialist. Cedric enjoys practicing hand to hand Combative Arts and Defense and is involved in the Krav Maga instructor training program at ESDF.
Cedric's Certifications, Licenses, and Training Areas:
NASM Mixed Martial Arts Conditioning Specialist (MMACS)
Certified Instructor, Tae Kwon Do
3rd Dan (Degree) Black belt, TaeKwonDo
Combative Arts and Defense
Krav Maga Practitioner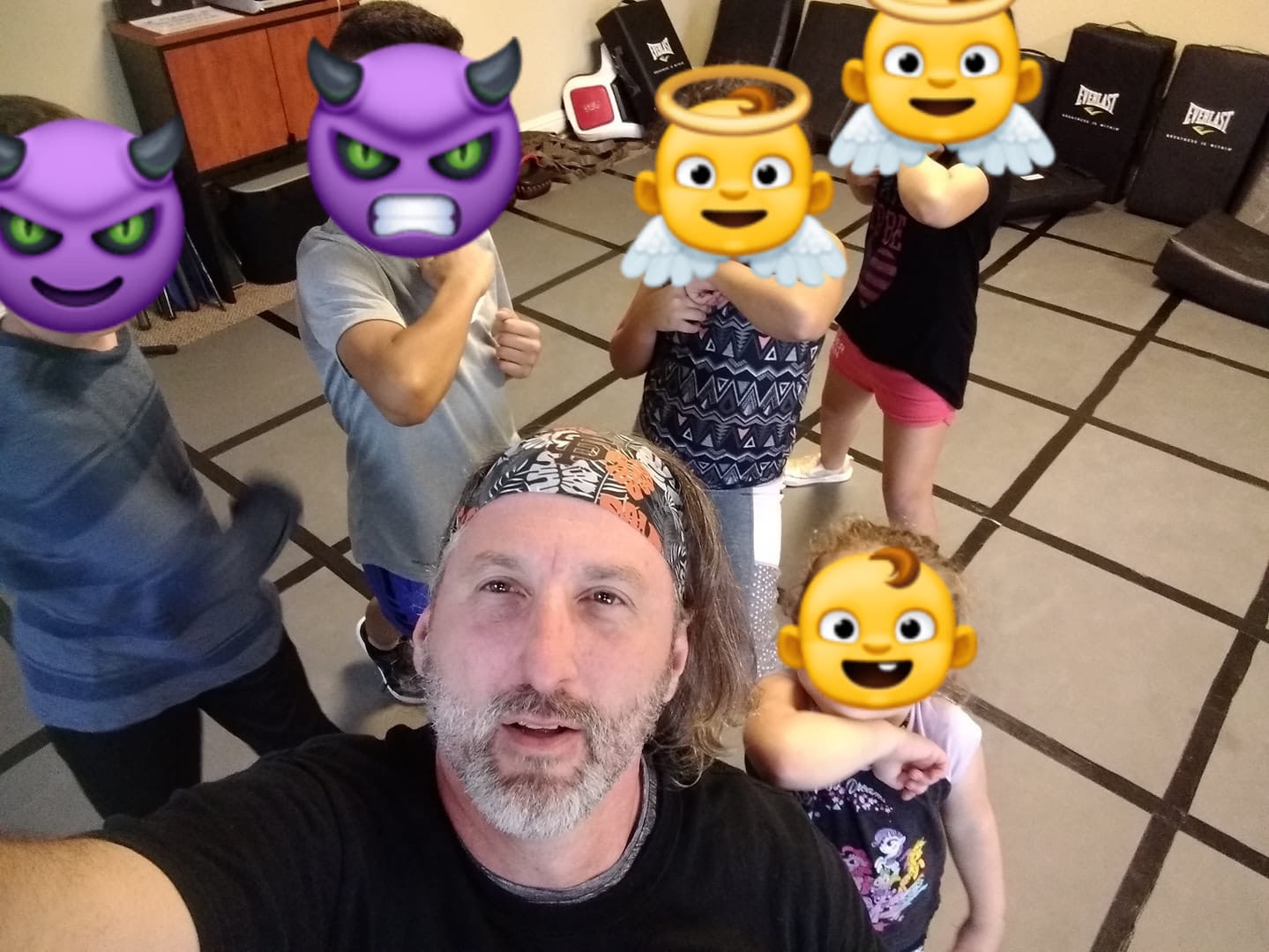 Organizer of Safe Family Self-defense & Krav Maga, Parent & Child ages 8 & Up, October
Andrea Tabei is the Owner and Head Instructor at Executive Self-defense and Fitness, LLC. She is an advanced level certified Krav Maga Instructor, a 3rd Degree Black Belt in Krav Maga, a certified Instructor in Law Enforcement Krav Maga, a Black Belt in Arnis, a certified Arnis Weapons Instructor, a certified MMA Conditioning Coach, and a certified Primal Move Instructor. Andrea's experience encompasses self-defense techniques, empty-hand combatives, fight and tactical strategy and movement, multiple attacker techniques and strategies, ground fighting, takedowns, weapon defenses (handgun, knife, blunt object, long gun, automatic weapon), knife on knife fighting, joint locks and pressure points, boxing, Muay Thai, tactical pen and force multipliers, car-jacking defense, erratic/violent vehicle passenger defenses, advanced driving skill development and evasion tactics, home invasion defense, third-party protection, combat arts, weapon retention, ASP Baton and Law Enforcement DT/techniques and cuffing. This background gives her a unique expertise in the field of self-defense, personal protection and third-party defense.
Andrea's Certifications, Licenses and Training Areas:
3rd Degree Black Belt, Krav Maga
Certified Advanced Level Krav Maga Instructor
Certified Law Enforcement Krav Maga Instructor
Certified Youth Krav Maga Instructor
Certified MMA Conditioning Coach
Certified Arnis Weapons Instructor
Black Belt, Arnis Knife & Stick Fighting
Certified Primal Move Instructor
Certified Tactix Instructor
Advanced IASTM Certified Practitioner
NRA Pistol Coach
You may contact Andrea Tabei via email, Info@ExecutiveSelfDefenseAndFitness.com,  or by phone 469-777-6621.
Connect with Andrea Tabei on LinkedIn:  http://www.linkedin.com/in/andreatabei
If you are in the McKinney, TX area, stop in for a group class. The guest group class registration for the McKinney studio is available here: https://executiveselfdefenseandfitness.com/try-a-trial-class/.