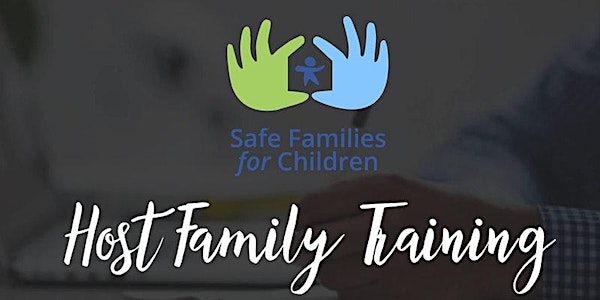 Safe Families Session 2: Host Family Training
Session 2: Host Family Training
About this event
Learn more about Safe Families for Children and how you and your friends, as a Circle of Support, can surround families in crisis with a caring, compassionate community.
What will we cover?
Host Family training is for our volunteer families who care for children whose parents are in crisis. Host Family Training includes topics such as: the mechanics of hosting, appropriate discipline and home safety.
How to access ZOOM LINK and training resources:
To access the zoom link and training resources, use the feature on the right side of this page. "Already have a ticket? Access the event."
COMPLETED APPLICATIONS ARE ENCOURAGED PRIOR TO ATTENDING TRAINING!
Complete your online application here: https://safe-families.org/involvement/
Questions?
Please contact your local chapter here: https://safe-families.org/locations/
*Host Family Training is required for the following Safe Families volunteer roles: Host Families, Family Friends (who plan to babysit in their own home), and Family Coaches