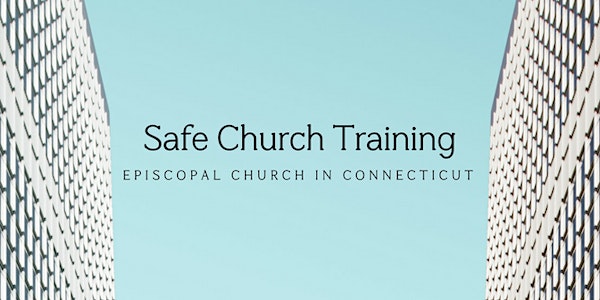 Safe Church Training
ECCT's Safe Church Training for all ordained and lay ministers.
By Episcopal Church in Connecticut
Date and time
Wednesday, February 23, 2022 · 3 - 6pm PST
About this event
**ATTENTION PLEASE READ THE BELOW THOROUGHLY**
ECCT's Safe Church Training (SCT) includes an online course followed by a 3-hour live session on Zoom that will build on and put into practice content from the online course.
This training may be eligible for continuing education credit at your place of employment. Please check with your employer before attending the training session.
Remember, the online course must be completed 2 days before the live Zoom session. Bernice will send an email that will include the Zoom link, 1-2 days prior to the live session; only those individuals who have completed the online course assigned to them will receive the link and be granted entry into the Zoom session.
Registration ends at 2 p.m. 5 days before the Zoom training session or when the Zoom training session is full, whichever comes first.
About the organizer
The Episcopal Church in Connecticut (ECCT) (aka the Episcopal Diocese of Connecticut) is the collective witness and presence of 168 churches and other communities and institutions of the Episcopal Church in places across the state. It is overseen by the Rt. Rev. Jeffrey W. Mello, assisted by the Rt. Rev. Laura J. Ahrens. The common meeting space and offices for the bishops and church-wide staff are at The Commons, 290 Pratt Street, Meriden CT. Multiple staff use eventbrite for event registration. For a list of all ECCT events look for the ECCT calendar under the "Events" tab on www.episcopalct.org.