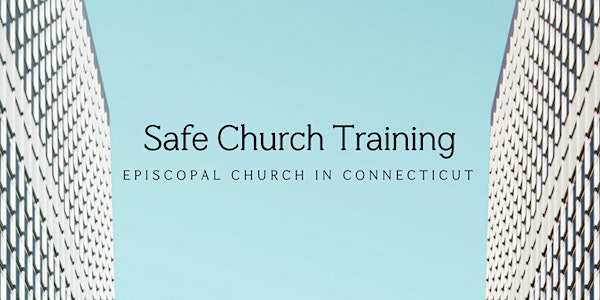 Safe Church Training - Recertifications ONLY
ECCT's Safe Church Training for all ordained and lay ministers.
About this event
**ATTENTION PLEASE READ THE BELOW THOROUGHLY**
This course is for those that need recertification only. Depending on your ministry or role, you may or may not have to take the pre-requisite online course. Scenario: If you were a Sunday School Teacher and are now a part of the Vestry, then you will be enrolled into the required online course.
This training may be eligible for continuing education credit at your place of employment. Please check with your employer before attending the training session.
If your are enrolled in the online course, it must be completed 2 days before the live Zoom session. Bernice will send an email that will include the Zoom link, 1-2 days prior to the live session; only those individuals who have completed the online course assigned to them will receive the link and be granted entry into the Zoom session.
Registration ends at 2 p.m. 5 days before the Zoom training session or when the Zoom training session is full, whichever comes first.