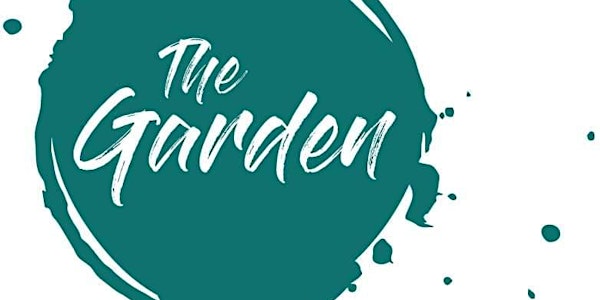 "Safe at Harbor" Fall Retreat with The Garden
Re-Discover Yourself as you un-plug, reconnect, and transform in the beautiful Door County.
When and where
Location
Baileys Harbor Yacht Club Resort 8151 Ridges Road Baileys Harbor, WI 54202
Refund Policy
Contact the organizer to request a refund.
Eventbrite's fee is nonrefundable.
About this event
Join us October 21-23 for two nights at Baileys Harbor Yacht Club, where we will spend time growing our inner safety and self-care together in community.
Price includes a two night stay at The Bailey Harbor Yacht Club, daily yogurt bar breakfast, Welcome Mixer with wine and light appetizers, and wellness programming throughout the weekend. Lunch and Dinner is not included in price of ticket.
4 people to each room will offer you the opportunity to form new or existing friendships. Each person has the choice of having their own bed. As adults, we grow best together in community.
Our hope is you can attend this with us!
Theme: "A ship at harbor is safe, but that is not what ships are built for."
You must decide what you were built for. In the midst of being stuck in a funk, we need to get our of our own way, and lessen the struggle. Some of us are docked at harbor where it's safe at the expense of fulfillment, of being who your partner deserves, who your kids/family need, at the expense of unlocking your true potential that your creator placed in you-potential that this world needs unleashed. There is fear of those waters, excuses that keep you docked to the under-fulfilled a station in life. Stuck in what you know. The Garden Wellness team wants you to be fulfilled, but there's only one way: growth. Over the weekend we will help provide the tools to help you grow and leave the harbor. It may be uncomfortable. It's supposed to be. It may be scary. Do it anyway! People will question your decision to leave the harbor they've stayed anchored to.
The first step in leaving the harbor? Is believing in yourself and the life you were built for. Join us, Let's GO Together!
Event Hosts: Ashley Schroeder & Tara Parks
Friday, October 21st
7pm- Welcome & Wine! (local meat and cheese appetizer with some Door County wine! A mixer to get to know one another and settle in)
8pm- Play-Based Mindfulness (this is a signature class at The Garden that is all about engaging our playful mind and soul. We know that play is essential to the development of the brain, but did you know play is a LIFELONG necessity? We ALL need time to play, and doing so as adults requires some intentionality. So, let's tap into our inner child! Play nourishes our mind and soul in ways unlike anything else can, healing and rewiring our neural networks in our mind. If you are looking for a fun way to grow in your mental and emotional resilience, this improvisational class will allow you excel in new ways!)
Rest up for Saturday
Saturday, October 22nd
9am Healthy Yogurt Bar Breakfast with Door County Coffee
9:30am Inspirational Journaling Session with Ashley Schroeder
10am Rebuild Stretching + Mobility Class outdoors
11am Optional Hot Tub Soak or Sauna Time
Noon Bike Ride into Bailey's Harbor, sightseeing, shopping, lunch, and local excursions.
3:30-5:30pm Occupational Wellness Class about stepping outside your comfort zone with Tara Parks
7pm Group dinner at The Mezzaine in Egg Harbor (Dinner is NOT included in ticket price).
9pm Star Glazing Experience, quiet your mind under the stars
Sunday, October 23rd
We will check out in the morning after breakfast, and then close our time together with a beauitful guided group hike at Cave Point with some mindfullness and reflection time.