SAFe® 4.5 Product Manager/Product Owner with PMPO Certification
Description
SAFe
®

4.5 Product Manager/Product Owner with PMPO Certification
Delivering customer value through effective execution and coordination of program increments in the enterprise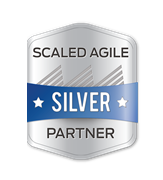 In this two-day course, you will learn how the roles of Product Manager, Product Owner, Solution Manager, and Epic Owner drive the delivery of value in the SAFe enterprise. You'll get an overview of the Scaled Agile Framework® (SAFe®), the Lean-Agile mindset, and an understanding of how the Product Manager and Product Owner roles operate in the enterprise to drive the delivery of value. Finally, you will get an in-depth understanding of the specific activities, tools, and mechanics used to effectively deliver value to the enterprise.
By the end of this course, you should be able to write Epics, Capabilities, Features, and User Stories within the context of SAFe, and have a solid foundation for managing backlogs and programs in a Lean-Agile enterprise.
Audience
The following individuals will benefit from this course:
Product Managers, Product Line Managers, Product Owners, Business Owners, and Business Analysts

Solution Managers, Portfolio Managers, Program Managers, PMO personnel, and Process Leads

Enterprise, Solution, and System Architects
Associated Certification: SAFe PMPO
Learning Goals
After this course, you should be able to:
Identify the major components of the Scaled Agile Framework
Connect the Scaled Agile Framework to core Lean-Agile principles and values
Identify key roles and responsibilities within a SAFe implementation
Contribute to Portfolio content using epics and the Portfolio kanban
Apply Value Stream strategies to define and manage solution value
Engage in Product Manager strategies
Operate as a SAFe Product Owner
Develop a stakeholder engagement plan
Build and grow communities of practice
Topics Covered
SAFe 4.0 PM/PO Introduction
Embracing the Lean-Agile mindset
Exploring Product Manger and Product Owner roles
Contributing to Portfolio content
Defining and managing solution value
Being an effective SAFe Product Manager
Being an effective SAFe Product Owner
Engaging stakeholders
Building your Communities of Practice
Trainer Info
Wiselin Mathuram has nearly 17 years of professional agile experince who currently works a Senior Technical Program Manager at PayPal.
LinkedIn: https://www.linkedin.com/in/wiselin/
Prerequisites
One or more of the following prerequisites are recommended for students planning to attend this course and take the PMPO certification exam:
Leading SAFe 4.0
Leading SAFe Live Lessons 4.0
SAFe experience
SAFe Certification
Attending the class prepares you to take the exam and become a certified SAFe Product Manager/Product Owner (PMPO).
SAFe Certification Kit
Attendees who pass the exam will receive:
A SAFe PM/PO certificate
One-year certified membership as a SAFe PM/PO
A SAFe PM/PO branding kit with the PMPO certification mark
What You Get
The class registration includes:
Attendee workbooks
Eligibility to take the SAFe PM/PO exam
One-year membership to Scaled Agile, with access to members-only resources such as webinars, workbooks, guidance presentations, and advance notice of upcoming SAFe products
SAFe PM/PO (PMPO) attendance certificate upon request
Exam Details
Exam Name: SAFe

®

4 AProduct Manager/Product Owner Exam
Exam Format: Multiple Choice, True/False
Exam Delivery: Web-based; Open book;
Exam Access: First attempt free within 30 days from course completion date
Exam Duration: Candidates have 30 days from course completion date to answer all questions and submit their exam.
Number of Questions: 59
Passing Score: 35 (60%)
Annual Renewal
Renewals are from the date of certification.
Renewal fee: $100
10 continuing education/outreach hours
Professional Development Units (PDUs) and Scrum Education Units (SEUs)
Attendees may be eligible to apply for 16 Continuing Education – Strategic PDUs toward their continuing education requirements with the Project Management Institute (PMI) for PMP and PMI-ACP certifications

Attendees may be eligible to apply for SEUs under category C, toward earning or renewing their CSP through Scrum Alliance
FAQs
What's the refund policy?
When a workshop is cancelled:
We take cancellations seriously because we realize it takes planning for you to find the time to enroll in workshops. Although we do all we can to avoid cancelling workshops, occasionally it happens. If we cancel the class, we provide you with a special code for a discount on your next registration with us. And we will help you find the next suitable date that meets your needs. See the refund policy below.
1. If we cancel a workshop, we will either refund your money 100% or help you find another date to transfer your reservation along with a code for a future workshop discount, to show our appreciation for your continued support.
2. If you cancel your reservation prior to 10 days before the first class meeting, we will apply 100% of your payment toward the next workshop you are available to enroll in. If you cancel days 1-9 prior to the first class, we will help you find another workshop, but we will retain $150 dollars of your prepaid registration, You must cancel in writing by emailing us at support@ibconsultants.net. We will not provide any refund if you do not contact us in writing/email or you fail to contact us at all.
If more than 1 of us from our company registers at the same time, do we get a discount?
YES!
2 people: $50 discount each
3-6 people $100 discount each
We also provide a significant discount if we conduct training for 7 or more at your workplace. For information, call 408-601-0422
Does our registration fee include lunch and breakfast?
YES!
Is there an additional cost for training materials?
NO. The cost of materials is included with the registration fee.