Description
*$100 off Early Bird pricing! Use code EarlyBird at checkout through July 17.*
In this two-day course, you'll gain an understanding of the role of the Scrum Master in a SAFe enterprise, taught by an instructor with real world experience as an Agile Coach, Release Train Engineer, and Scrum Master within multiple SAFe implementations at Intel Corporation. Unlike traditional Scrum Master training that focuses on the fundamentals of team-level Scrum, the SAFe 4.0 Scrum Master course explores the role of Scrum in the context of the entire enterprise, and prepares you to successfully plan and execute the Program Increment (PI), the primary enabler of alignment throughout all levels of a SAFe organization. This includes learning the key components of scaled Agile development, how Scrum is facilitated throughout the enterprise, and how to execute iteration planning. You'll also discover how to build high performing Agile teams by becoming a servant leader and coach, and how to coach those teams to deliver the maximum business value that is achievable through SAFe. The SSM certification signifies that you are prepared to perform the role of Scrum Master in a SAFe environment, increasing your value to teams and organizations that are implementing SAFe.
In this course you will:
Identify the key components of Agile development
Identify the key elements of Scrum
Explore Scrum in the context of a SAFe enterprise
Describe the roles and responsibilities of the Scrum Master
Identify the characteristics of an effective Scrum Master
Experience PI planning and explore how to facilitate this event
Experience a complete iteration
Explore how to facilitate iteration planning, backlog refinement, team and system demos, and the iteration retrospective
Identify ways to track iteration progress and foster collaboration and synchronization between the teams in the program
Explore improvement at the Program level with the Inspect and Adapt workshop
Identify the characteristics of a servant leader
Experience coaching with powerful questions
Identify ways to facilitate better meetings, foster team member collaboration, and manage conflicts
Every Participant Will Receive: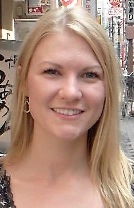 Darcy Kruse spent the last half decade as an Agile & Lean Coach at Intel where she launched Intel's first eight SAFe agile release trains, and later helped scale the organization up to nearly 30 agile release trains. In addition to being an agile coach, she also worked in the SAFe system as a Release Train Engineer and Scrum Master. She will share her real world experiences with implementing, continuously improving, and sustaining mulitple Scaled Agile Framework implementations in this SAFe Scrum Master class.
Cancelation policy: Refunds will be issued for cancelations made more than 14 days from the start of the course and are subject to a $150 charge to cover EventBrite and processing fees. For cancellations less than 14 days prior to course start, registrants may contact us to change their registration to another offering.
For questions, contact darcy.kruse@gosprintahead.com
See our other SAFe certification and training offerings at https://www.eventbrite.com/o/sprint-ahead-12731503014