Description
SAFe

®

 4.0
Product Manager / Product Owner
Course With
SAFe
PMPO Certification
Associated Certification: SAFe PMPO
Changing markets and technologies are offering enterprises new ways to approach projects and develop the tools they need to succeed. 

Specifically, agile development is seen as a way for CIOs adjust to this new way of doing business.
If executed well, use of agile methods have the capability to transform IT-business relationships as well as have a positive effect on IT value delivery. "Done badly, agile development will create a lot more problems than it solves.

Our Certified Agile Scrum Trainers have learnt and experienced Agile Scrum on the ground implementing Agile transformations with organizations and teams.

Quickstart your Product Managers and Product Owners on the Scaled Agile Framework® and manage backlogs, stakeholders, and programs
At the end of this course, attendees will have the tools and knowledge they need to write Epics, Features, and User Stories within the Scaled Agile Framework, and have a solid foundation on how to manage programs in the Lean-Agile Enterprise.


Who can benefit from this course
Executives

Product managers

Product owners

Project Managers
Consultants

Lean-agile leaders

Agile change agents
How the course will be given
This course will be interactive allowing the students to participate on different group exercises.

There is space for questions and answers from our experienced trainers.

In between the different part of the course there will also be videos that will help the students to understand different perspectives about what is given during training.
Duration: 2 days

Starting at 9AM finishing at 5:30PM
Mornings
9AM to 10:30 - Course

10:30 to 10:40 Coffee/ Tea break

10:40 to 12 - Course
Lunch
Afternoons
13 to 15 - Course

15 to 15:15 Coffee/ Tea break

15:15 to 17:15 - Course

17:15 to 17:30 Questions and Answers
Gain a high level understanding of SAFe

Differentiate Product Manager and Product Owner roles

Perform SAFe Events

Contributing to Portfolio Content (Epics, Features, and Stories)

Defining and Managing Solution Value

Traditional vs. Agile Product Management

Strategic Themes

Calculate WSJF for economic prioritization, Cost of Delay

Understand the lightweight Business Case

Develop the Vision and Roadmap

Delivering Features (Program/Team)

Non Functional Requirements / Agile Architecture Overview

Author Epics and decompose into Features

Write User Stories (Writing Features, Epics, Stories, Acceptance Criteria, Acceptance Test Driven Development, Definition of Done, Accepting Stories, INVEST Model)

Release Planning Process

Program Execution

Metrics

Team Ceremonies

Managing Stakeholders (Communication Expectations, Influence/Interest Matrix, Stakeholder Plan)

Building Communities of Practice
Attend the 2-day PM/PO Course

Pass the PM/PO exam (retakes are $50 and can be taken 45 days or more after the previous exam)
Certified Product Managers and Product Owners receive the following benefits:
PM/PO Content Kit (pdf material for non-revenue generating use)

Content updates (PM/POs in good standing)

PM/PO Branding Kit (certification mark, material co-branding, etc.)

Certified PM/PO directory listing (optional)

Scaled Agile LinkedIn community membership
Renewals are from the date of certification

Renewal fee: $100

10 continuing education/outreach hours


Professional Development Units (PDUs) and Scrum Education Units (SEUs)
Attendees may be eligible to apply for 16 Continuing Education – Strategic PDUs toward their continuing education requirements with the Project Management Institute (PMI) for PMP and PMI-ACP certifications

Attendees may be eligible to apply for SEUs under category C, toward earning or renewing their CSP through Scrum Alliance
Organizer of SAFe® 4.0 Product Manager Product Owner (PM PO)
About Judrus
We are and Agile Expert company, we help companies and teams to break through Agile transitions in a smooth and fast way. Delivering more efficient results in an adaptive environment. Leading journeys in some of the top Agile companies, Betfair, Sky, Gazprom, O2, Barclays...
Agile Trainer
Melvyn Bulkes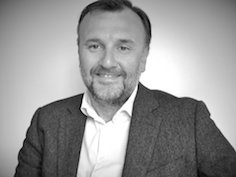 Experienced Agile Scrum, Kanban & SAFe Coach who leads and Implements Agile Transformations with successful proven results.