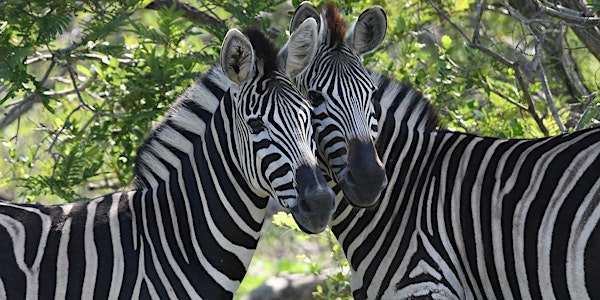 Safari Wine Tour at Grapetown Vineyard
A wine tasting on a ranch in the Texas outback. A Tram Driver will shuttle you to meet exotic animals on a private, behind the scenes tour.
When and where
Location
Bankersmith, Texas 7905 Old San Antonio Road Fredericksburg, TX 78624
Refund Policy
Contact the organizer to request a refund.
About this event
Enjoy Award Winning Wines at Grapetown Vineyard on a working ranch deep in the Texas Outback. Come and visit Grapetown Vineyard and Farm in Fredericksburg Texas and get a behind-the scenes look at the complex operations and interactions of a working farm! The tour starts at the Historic Bankersmith Dance Hall and Saloon.
***This Wine Tour is NOT held at Safari Winery. Do NOT go to Safari Winery. As clearly printed elsewhere, this tour starts at Bankersmith Saloon at 7905 Old San Antonio Road, Fredericksburg Texas 78624 and our Safari Tram then takes you to Grapetown Vineyard and Farm for your Safari Wine Tour and tasting. Again, do NOT go to Safari Winery.
Before your wine tasting, and depending upon the size of the group a private driver will shuttle you from Bankersmith Saloon via our Brand New Zebra Tram to Grapetown Vineyard on a behind the scenes tour of our exotic wildlife and ranch operations.
You will see and possibly feed exotic animals like Kangaroos, Camels, Zebras, Alpacas, Bison and Longhorn! We also raise Boer Goats, Ponies, Nigerian Dwarf, African Pygmy and Saanen Dairy Goats, and even some Donkeys.
Please remember to tip your Tour Guide as they truly work very hard and appreciate knowing you enjoyed your tour.
Full Details: www.GrapetownVineyard.com
Please be on time, and by that we mean EARLY for your TOUR. We cannot wait on you, as it holds up the entire group!
Tour starts at Bankersmith Dance Hall and Saloon (a historic ghost town) at 7905 Old San Antonio Road. The Safari Tour Team will then take you to Grapetown Vineyard and Farm where the Safari Tours are held. There are absolutely no refunds under any conditions.
Much of the tour is not wheelchair accessible, unfortunately as a farm/ranch our areas are gravel or grass so parts of the garden may be missed if the wheelchair can't cross gravel. Email us and we can work to provide you with a private tour or make arrangements in advance.
There are absolutely no refunds for any reason. If you miss the tour we will not issue a refund. Instead we will issue you passes for a future tour.
NO PETS ALLOWED
Pricing:
Higher level tickets include a Wine Tasting (4 Tastings) for those over 21.
Newborns being carried are free, but children walking or in strollers (including newborns) must have a ticket.
If you have a group of 10 or more, please email us at info@blackstonetexas.com to give us a heads up!
Adults must sign farm liability waiver forms for themselves and accompanied children.
We cannot guarantee tour availability if you don't schedule ahead of time.
Length of Tour:
The tour usually lasts 90-120 minutes depending on how many questions are asked and how long guests decide to take for the wine tasting.
If you have a time limit, please let your tour guide know at the beginning of your tour.
Accessibility and Weather:
Tours are given during all types of weather and the majority of the tour takes place outside.
You may want to bring an umbrella (for sun) or rain coat if rain is expected.
Please realize that this is a working farm and if possible, don't wear flip flops or sandals during the tour.
AirBnB Accomodations Available and Lunch and Food Menu Here: www.GrapetownVineyard.com or www.BankersmithTexas.com