Sadeh Gala - Music, Dance, Full Course Dinner from Ravagh Restaurant with complementary Shiraz wine
About this event
Jashneh Sadeh
Music, Dance, Full Course Dinner from Ravagh Restaurant with complementary Shiraz wine
Saturday January 18, 2020 at 7:00pm in the Armenian Society at 3903 Little Neck Pkwy, Little Neck, NY 11363.
Advance Tickets: Adult $85, Children under 12 years age $45
Tickets at the door: Adult $95, Children under 12 years age $50
For information call: (914) 656-5918, (201) 739-5170, (917) 362-9564
https://persianparade.com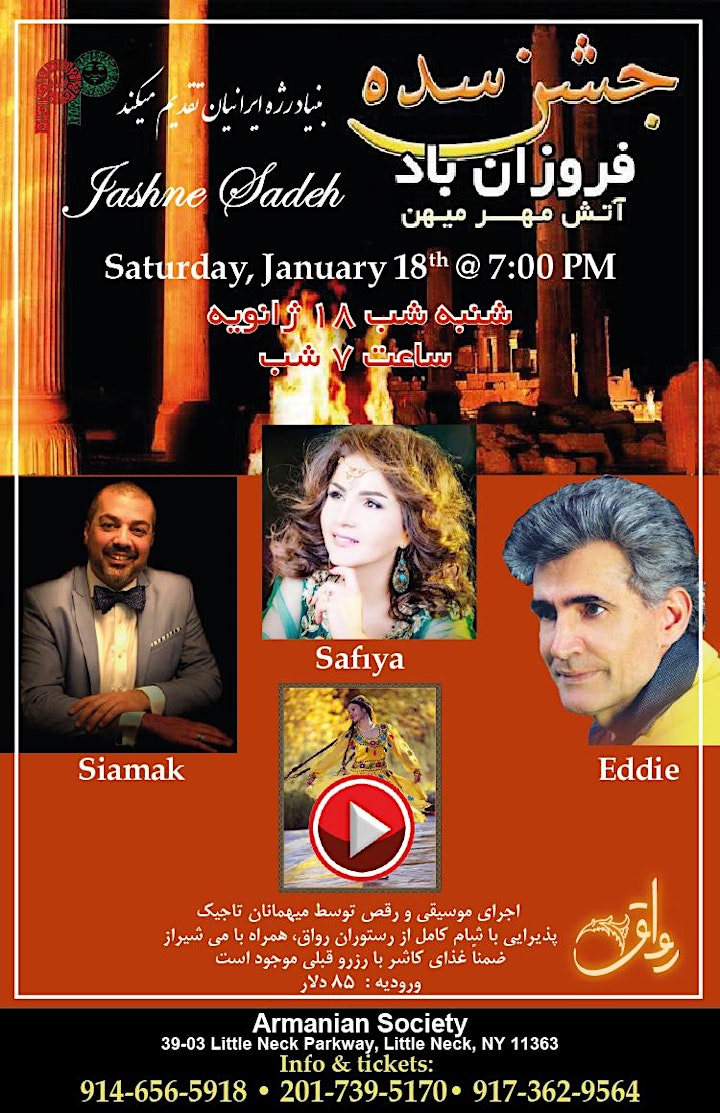 The Persian Parade Foundation is a non-religious, non-political, non-governmental organization.
The annual Persian Parade is the culmination of a year-long, community-wide effort to celebrate the rich history of Persian culture in New York City. It is coordinated by the Persian Parade Foundation (EIN #20-1997943) is a 501c3, non-profit cultural organization with no affiliation to any political or religious group. This event occurs near the Iranian New Year of the Persian calendar which coincides with the Spring Vernal Equinox. The Persian Parade is intended to promote and introduce the Iranian culture, its historical achievements in art, folklore, science, and the Iranian civilization to the general public.