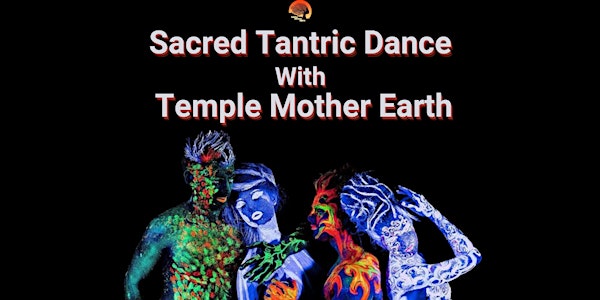 Sacred Tantric Dance
Temple Mother Earth is inviting everyone to come and join us for a night of temple party that you don't want to miss.
Refund Policy
Contact the organizer to request a refund.
Eventbrite's fee is nonrefundable.
About this event
Date: March 18, 2023 from 8PM - 12 AM
📌Sign-up Now!!
What exactly is a "sacred"?
The term "sacred" refers to any practice, experience, or way of being that slows us down and deepens our experience of being alive.
Our sensuality/sexuality is an expression of our vital life force and creative energy. It can move, play, and be shared and enjoyed in a variety of ways. You are invited to participate in co-creating whatever feeds your soul.
Participation with a capital "P" can mean a variety of things, and voyeurs are just as welcome as those who are actively involved. It's a sensual environment in which participants are encouraged to explore themselves and others in stimulating, nurturing, exciting, safe, and FUN ways!
This is the party to attend if you've never been before, and it's also the party to attend if you want to learn how to make creating a safe play space for you and your loved ones to the next level.
WHO SHOULD ATTEND
You have enough sensuality and emotional intelligence to get along with others. You're a good sharer, you look after your toys, and you use your words well. You are someone who understands and communicates your own desires and boundaries... and/or you are someone who is willing to work and explore these areas for your own growth and enjoyment! You are respectful and kind to yourself and others.
If you're reading this and thinking, "I'd like to come, but I don't want to play," PLEASE COME and enjoy the pressure-free company of like-minded people, and leave whenever you want. Really. There will be no pressure on you to participate in ANY activity at this party.
We welcome people of all genders, sizes, and orientations. Enjoy yourself and come as you are!
We especially welcome those who identify as transgender, intersex, queer, or any other part of the spectrum; we are aware of how hetero-normative environments can be and work to disrupt them through our actions and talks.
TIME
BE ON TIME since the opening circle needs everyone to be present, so plan accordingly. To maintain the security of our area after the doors have been shut, no one will be allowed entry. We use the Welcome Circle to make introductions, have meaningful talks, share any boundaries or relationship agreements that everyone should be aware of, and get cozy and prepared for play.
WHAT TO BRING
Whatever you may want to eat and drink tonight. Please, no drinking or drugs. We prefer that guests be attentive and able to form connections. Bring whatever attire you want to wear to relax while we have fun, or simply wear your regular weekend attire. Bring any toys or accessories you feel comfortable sharing with a few others, as well as any safety measures that make you feel secure. Bring anything else you think you might need to make the perfect evening. Bring an open heart and mind as well as a playful attitude.